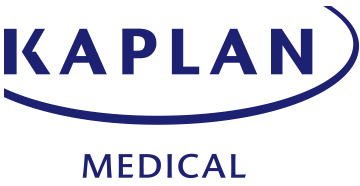 NAPLEX Qbank
---
Highlights
Full Description
INSTANT ACCESS TO VIDEO LECTURES

COMPLETE.

Master the blueprint in 27 hours of engaging video lecture. Updated annually.

Access to over 27 hours of video lecture content in 110+ concise video lectures via Kaplan's state of the art online, learning platform.

SELF PACED.

Instantly access and repeat content anywhere, anytime.

Study at your own pace—instantly access, rewind and repeat content until you've mastered the material.

MOBILE.

All lectures can be accessed on your iPhone or Android

Learn on the go by accessing lectures on your iphone or android.

REVIEW BOOK.

Follow along with 800 pages of high-yield content. Updated annually.

We took notes for you. Complete yours with over 800 pages updated annually by expert faculty. Organized in an outline format with 100+ comprehensive drug summary tables and 27 end of chapter tests our review book is trusted by thousands of students every year.

TEST YOUR KNOWLEDGE

1000+ EXAMLIKE QUESTIONS.

Experience all the question types you'll see on test day. Updated annually.

Experience test day deja vu with over 1000 exam-like questions written by expert faculty. Experience patient profile, multiple-choice, multiple response, constructed response, ordered response, and hotspot questions all delivered in an exam-like test interface.

COMPLETE EXPLANATIONS.

Get explanations of right and wrong answers plus review book references.

Our full explanations explain right and wrong answers. Each question is mapped to the exam blueprint and includes a page reference to our review book.

TRACK YOUR PROGRESS.

See performance by organ system and discipline.

Quickly understand your strengths and target your opportunities for improvement with our performance reports.

KNOW YOU ARE READY.

Get two full length practice exams.

Eliminate test day anxiety with 2 full-length practice tests with complete explanations—1 in the book, 1 online.