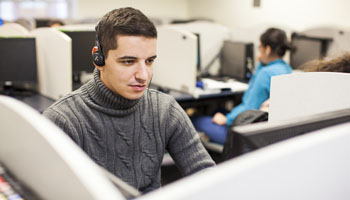 NBDE Part I & Part II Center
---
With your busy schedule, do you need to be focused and efficient with your prep? NBDE In Center is for students who want complete prep with flexible options.
About In Center
What Makes NBDE In Center Unique?
Comprehensive and motivational video instruction from Kaplan Medical's expert faculty
The world's largest question library—Qbank includes over 2,000 practice items for each Part
Specific Study Strategies including Diagnostic Exams to assess your starting point
Over 90 hours of instruction
Course Structure
NBDE Part I In Center covers the basic sciences along with dental anatomy and occlusion
NBDE Part II In Center covers clinical dental science and includes 10 detailed case studies complete with Radiographs and Dental Charting
Additional Features
Create your own tests with Qbank and get full explanations and constant performance feedback
Comprehensive study materials, including the Kaplan NBDE Lecture Notes, Case Studies and Test Taking Tips
Our Medical Faculty
With NBDE In Center, you'll benefit from expert instruction from dynamic, high-scoring instructors. At Kaplan, you can have the confidence of knowing that your instructors are specifically trained and supported by an outstanding team of academic advisors, student advisors, and curriculum specialists. It's all part of the Kaplan Difference.
NBDE Prep to Fit Your Busy Schedule
Kaplan's NBDE In Center is designed for the student whose schedule demands focused and efficient prep and flexible schedule options. The course is customized to deliver the comprehensive prep you need in a concentrated amount of time. You can design your own study schedule—the videos and practice tests are available during center hours and the NBDE Qbanks are accessible wherever you have internet access, 24/7.