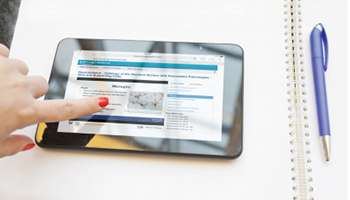 PANCE/PANRE Prep - High Yield + Qbank
---
Our newly updated High Yield + Qbank Review gives you complete preparation for the PANCE/PANRE in under 28 hours. You'll get 24/7 access to this video lecture series and to over 1,100 questions in our Qbank from now Until Your Test™(12 months).
Proven Content:
Start now. Get a head start on the PANCE/PANRE and immediately boost your knowledge for clinical practice. Use the lectures and Qbank as often as you like Until Your Test™.
Consistent instruction from Yale School of Medicine program director and leading review book author James Van Rhee, MS/PA-C.
Proven review that targets the complete NCCPA* blueprint in under 28 hours. No digressions. No time wasted. View curriculum.
Designed for visual learners—includes 300+ highly testable clinical photos—200+ in full color.
Includes page references to Jim Van Rhee's Review book (not included) and the AAPA Review book to facilitate note taking—PDFs of the course slides are also provided.
Study smarter... not harder. Our PANCE/PANRE Survival Guide provides an actionable plan for achieving your goals and is packed with tips and tricks on studying effectively.
Plus, get over 1,100 up-to-date, exam-like questions in our Qbank, edited by leading program director and PANCE/PANRE authority, Chris Bruce, MHSA, PA-C We have updated the Qbank interface so that it feels even more like you're taking the exam. You'll also get detailed explanations of right and wrong answers, reKaps of the take home points, Timed and Tutor modes, and detailed reporting that lets you quickly target your weaknesses.
PANCE/PANRE Prep - High Yield + Qbank
Until Your Test
$499
Enroll today! Call 1-800-KAP-TEST to speak with an advisor now.