Welcome SGUSOM students!
Master the most challenging USMLE® exam with content and strategies that Kaplan has perfected for over 40 years. Join the thousands of students who have aced Step 1 with the support of our expert faculty and staff.
Attend live lectures by the most distinguished medical faculty in the industry at our full-service centers.
Access the most distinguished medical faculty in the industry and interact with your peers with this structured, live lecture program for the USMLE Step 1 exam.
Benefit from high-yield lectures, offering the most relevant content and expert insight into the Step 1 exam. Our faculty is there for you every step of the way-guiding you; answering your questions; and ensuring you have the command of the content you need to succeed on the USMLE Step 1 exam.
The Step 1 Prep program designed just for you!
This unique program created specifically for SGU students provides the expert USMLE® Step 1 prep you need to rock the Boards for a price that can't be beat: $2,500.
Attend live Lectures with our expert faculty on-campus in Grenada in June 2017, with online access available as soon as you sign up.
Interact with the same expert faculty seen teaching in our U.S. based programs, highly rated by SGU students.
5 weeks live Lecture on campus in Grenada (May 29 - June 30, 2017)*
1 week live online Lectures (July 3 - July 10, 2017)*
Live Online lectures are 4 hours each day, leaving plenty of time for self-prep
High Yield Step 1 lectures and faculty interaction for the most difficult subjects: Biochemistry, Physiology, Pathology, and Pharmacology.
28 Lecture hours of dynamic sessions linking the basic science topics through exam-like clinical vignettes and USMLE® practice questions.
Double dose of Pathology. Attend live sessions on campus with Dr. Henry Sanchez and/or live online with Dr. John Barone.
Get over 200 hours of on-demand video lectures presented by Kaplan's expert faculty.
7 volumes of lecture notes delivered in both eBook and printed formats
"Until Your Test"** access to Step 1 Qbank with 2,200 questions. Includes access to mobile Qbank on your iPhone® or Android™ device.
150 question diagnostic exam
3 full-length online simulated exams
9 exams to test your mastery of the disciplines
Personalized help with study planning and resource use
On-campus housing provided by SGUSOM***
Clinical problem solving relevant to the basic sciences and significant to mastering Step 1
Ready to enroll - Complete the e-application & then we'll contact you to collect payment
The first 100 students to enroll receive a High Yield Program "Until Your Test", provided at no additional charge.
Get immediate access to your On Demand video lectures, ebook Lecture Notes, and Qbank when payment in full or installment billing is selected.
*Dates subject to change.
**Duration is dependent upon the date you pay in full or enroll in installment billing.
***SGU is handling student housing. An air conditioning surcharge is the only fee and is collected by SGU. Students residing on the True Blue campus during the Spring 2017 term may remain during the review course. Other students needing housing during the course will be accommodated by SGU on a first-come, first-served as available basis. Duration is dependent upon the date you pay in full or enroll in installment billing.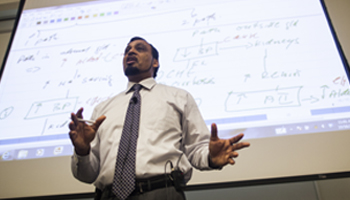 Enroll today! Call 1-800-KAP-TEST to speak with an advisor now. Email SGU@kaplan.com
If outside the U.S. or Canada, please call 1-212-997-5883.
Step 1 Prep - Live 7-week
Special SGU student pricing
$2500
To enroll call 1-212-997-5883.