USMLE® Step 2 CS Prep - Practice Exam
$1,499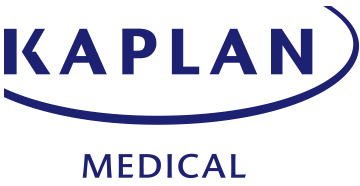 ---
Highlights
Full Description
KNOW YOU ARE READY

FULL SIMULATED EXAM.

Know when you're ready with our full-length exam.

Test your knowledge and stamina with 12 standardized patient encounters delivered in an exam-like setting at our full service centers in Newark, Chicago, and Los Angeles.

EXPERT STANDARDIZED PATIENTS.

Experience deja vu on test day with our expert standardized patients.

Professional standardized patients, like those you will encounter on test day, precisely simulate the test day experience.

EXPERT GRADING.

Get written feedback on your performance for each Step 2 CS category.

Our expert graders and standardized patients use checklists developed according the the test maker's criteria so you can quickly understand your strengths and target your opportunities for improvement. Receive guidance on your likely overall performance on test day. Understand your performance on the three sections of the exam with our personalized computer analysis system: Communication and Interpersonal Skills (CIS), Spoken English Proficiency (SEP), and the Integrated Clinical Encounter (ICE).

PERSONALIZED FEEDBACK.

Extensive review of the cases from your simulated exam with expert faculty.

Complete your preparation with an in-person explanation of the cases you tackled during your simulated exam and get a complete understanding of how to turn your weaknesses into strengths.