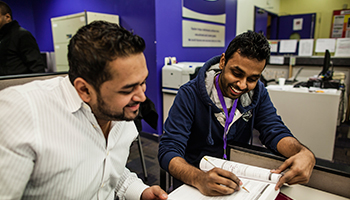 Thank you! We'll be in touch soon to set up your session.
---
You're now on your way to the residency of your dreams. We'll take a look at the information you've shared and send you an email within 5 business days with the details of your appointment.
Meet our Medical Advising Team
Kaplan's Medical Advisors use their experience and expertise to create an individual study plan that will help you succeed in your USMLE review and Residency Match preparation. Before your course, you'll meet your medical advisor, a personal coach who'll prepare you for the journey to a U.S. residency. Together, you'll create a customized study plan, plan your applications, and assess your readiness for the USMLE exams.
Enroll today! Call 1-800-KAP-TEST to speak with an advisor now.
If outside the U.S. or Canada, please call 1-212-997-5883.