Meet the new USMLE® Step 1

It doesn't just look better. It is better.
Earlier this year, we set out with a bold mission.
To construct our most test-like and easy-to-use USMLE® Step 1 Qbank ever. With more than 2,100 updated, realistic questions and a cleaner, better-organized interface, we've done it.
The improved USMLE® Step 1 Qbank offers

2,100+
questions reviewed, evaluated, and replaced in the past year based on student data

300
questions added

100
new patient safety questions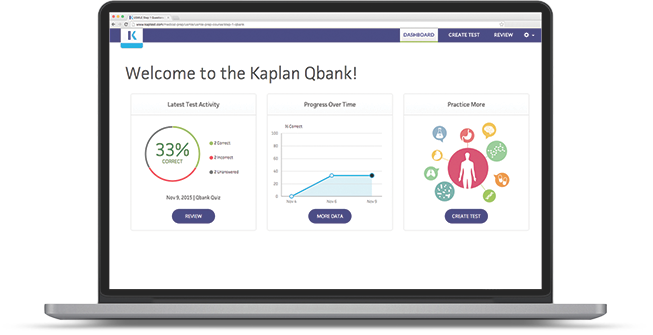 Streamlined
User Experience
Personalized progress reports
Simplified test creation
Interface that mimics the real test
Faster loading time
Review answers in-test