Medical Procedures for Residency New York Simulation Center for the Health Sciences

---
Demonstrate that your procedure skills are residency ready with Medical Procedures for Residency, a hands-on experience designed by NYU School of Medicine faculty. Students who successfully complete the procedures will receive a certificate that can be listed on their ERAS application and resume. Advanced Cardiac Life Support (ACLS) certification is also included.
What you get:
Master the standard of care in the United States in a safe, supportive environment using evidence-based simulations.
Covers 15 procedures required in residency, including ultrasound guided techniques and ACLS. Learn More.
NYU School of Medicine faculty demonstrate each procedure in small groups (~5 students) and guide each student to successful completion. Plenty of time is provided for practice.
Prepare with a comprehensive written guide including step-by-step presentations of each procedure.
Takes place over 2.5 days at NYSIM, a 25,000 square foot, state-of-the-art simulation center in Manhattan.
Ideal for Residency applicants entering any medical or surgical field.
Here's what your peers say about the course:
I learned a lot about how it is done in the United States and the needle and instruments used.
There was good time to practice all the procedures and to repeat doing them.
I really appreciated the Ultrasound explanation and use.
It was a great course and I enjoyed every single moment of it. I found it really helpful and I learned many things which used to be very hard before.
It was one of the best courses I have ever attended.
The instructors were super nice and helpful.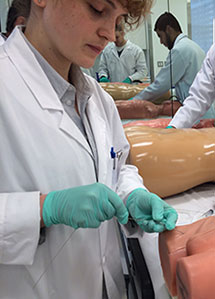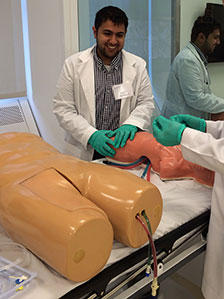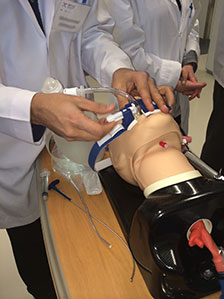 *Kaplan does not guarantee placement into any residency program.
Medical Procedures for Residency is delivered by New York Simulation Center for the Health Sciences and is available exclusively through Kaplan.