NAPLEX® Books
Kaplan's comprehensive test prep books are a great starting point and study resource while you're preparing for the NAPLEX.
Test taking strategies, practice and review.
In addition to full-length practice tests, our test prep books include content reviews for each section of the test and offer some of our best test-taking strategies and tips.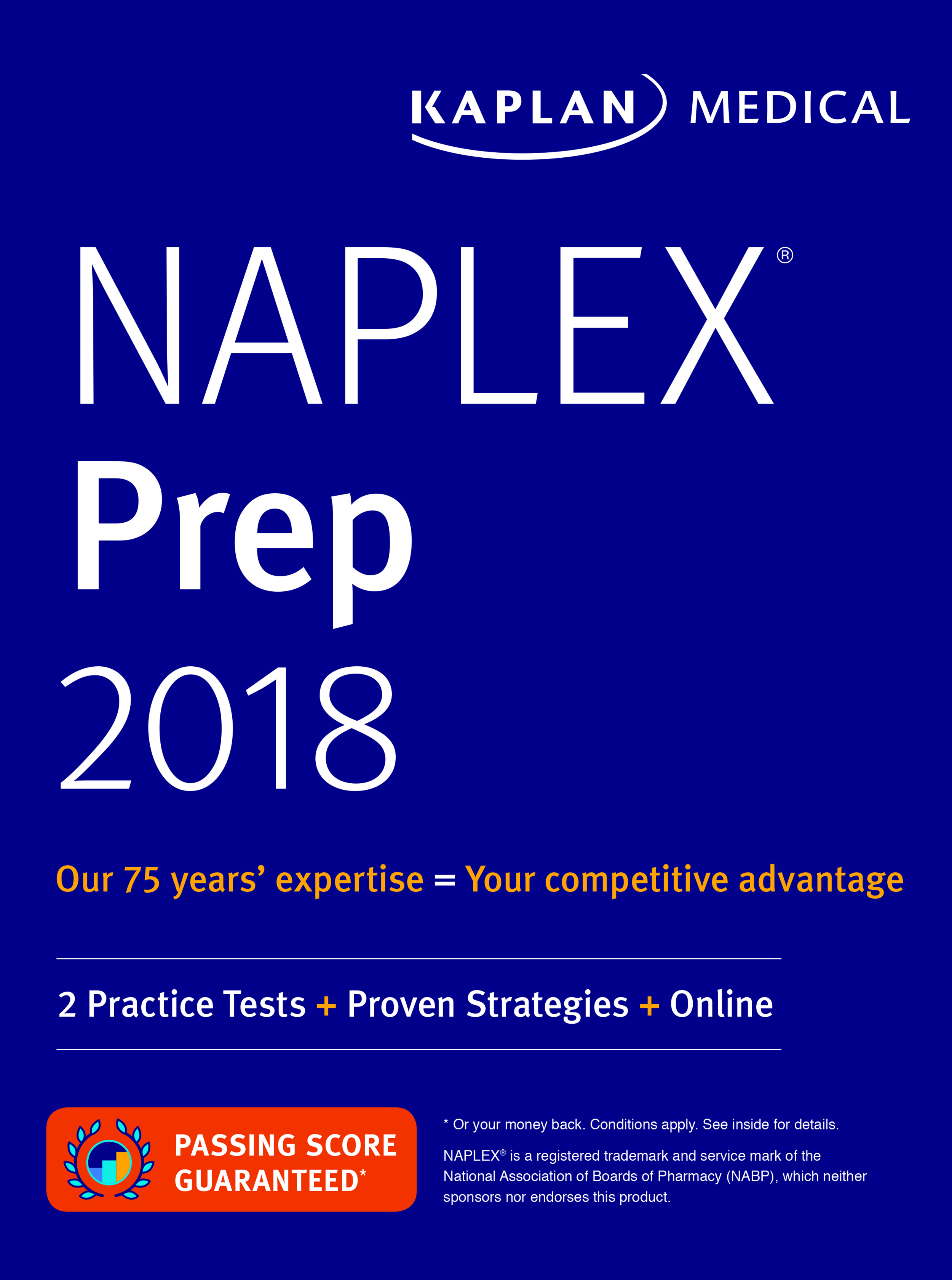 NAPLEX Prep 2018
By Kaplan Test Prep
NAPLEX Prep 2018 is your step-by-step guide to scoring higher on the North American Pharmacist Licensure Examination. Fully updated to match the test change, this smaller, portable edition is distilled to high-yield content for efficient review. Our essential guide includes 200+ comprehensive drug tables, 27 practice questions sets, and access to additional content and two practice tests online, so you'll have everything you need to face the exam with confidence.
Buy on Amazon
Newly updated with over 1,000 exam-like questions
Interact with an expert teacher in a live, online classroom