Kaplan's approach to the NCLEX® is like no other. The National Council Licensure Exam for the RN degree challenges those taking it to apply sound clinical judgement to the questions posed on the test. Kaplan's NCLEX® philosophy teaches nursing students how to think like nurses on test day and in nursing practice.
Kaplan's NCLEX® preparation course is designed to help nurses develop the clinical reasoning skills they will continue to need beyond test day. It's a methodology that—when practiced—results in success on application and analysis questions and in their day-to-day life on the job.
In addition, Kaplan uses this pedagogy in its institutional testing and remediation program. Our backwards design in creating tests, remediation, and practice helps build a stronger foundation before preparing for the NCLEX®. We developed this approach through careful data collection, observations, and surveys deployed across multiple curriculums throughout the United States.
Kaplan's remediation is purposefully designed, targeting the average students who might be struggling to understand what they do not know and how they can learn it. Most companies offer a plethora of resources, which can become overwhelming and frustrating to the non-self efficacious student. Kaplan's information is limited to the most important information to help guide students. With the assistance of their textbooks, instructors and practice resources, Kaplan's remediation program helps fill in the gaps at a much more efficient rate, empowering students to learn with greater ease.
With four layers of remediation that can be accessed from any internet-connected computer or device, students can review general information, knowledge from a nursing perspective, the science behind the topic, and audio visuals to help retain the deepest understanding of the topic.
Sample Image: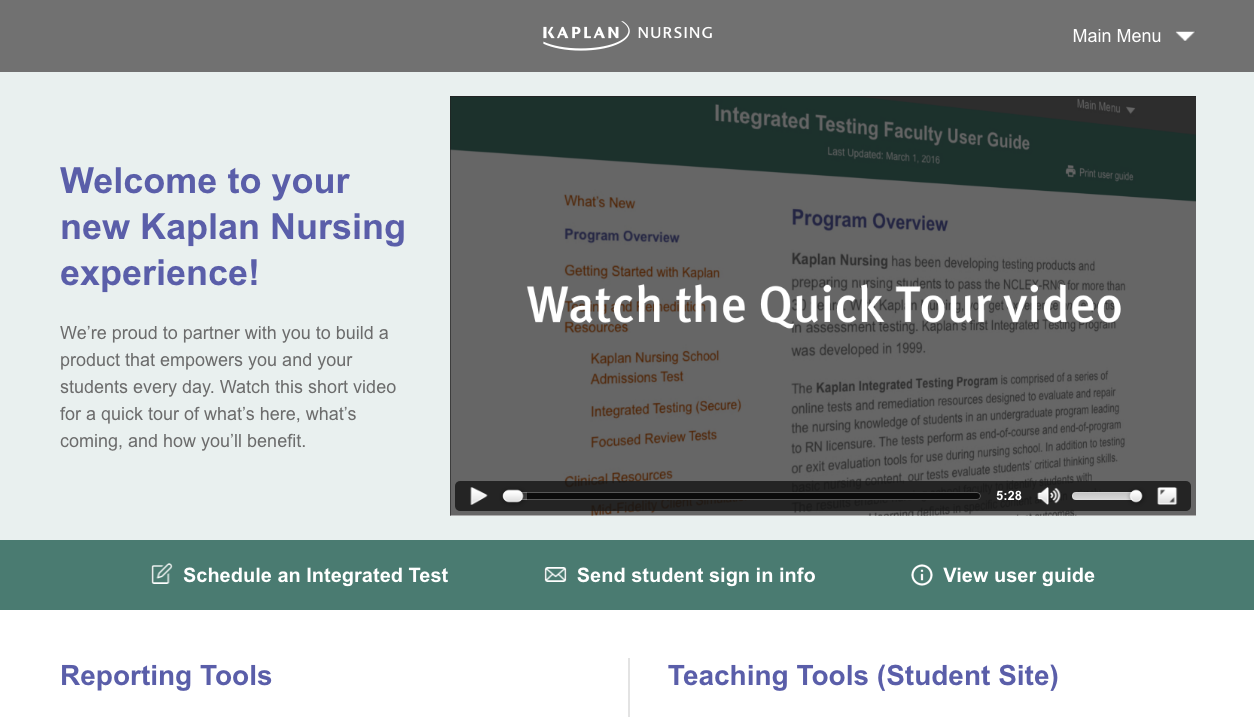 In addition to pedagogical foundations, Kaplan also offers critical thinking remediation with mid-fidelity online simulations. Most companies providing remediation typically only target critical information to download, but Kaplan understands that a measurement of critical thinking and a way to remediate critical thinking are instrumental to learning.
For RN programs, Kaplan has six unfolding-patient cases that walk students through chart assessment, patient assessment, nursing diagnosis, care plan creation, and evaluation. Our mid-fidelity simulations allow faculty to truly evaluate each student's critical thinking when they interact with patients. Most schools cannot provide the same clinical experience for their students given different patients and sites. Kaplan's simulations identify where some of the missing links may originate with different patients. Faculty are encouraged to use these simulations later in a student's program, although they can also be used for clinical make-ups or group projects. The average mid-fidelity simulation can take five to eight hours to complete from beginning to end. They are also able to be open across your curriculum so you can utilize them from semester to semester.
Kaplan Nursing: Education with a purpose
Connect with a Kaplan representative and experience the Kaplan difference