Kaplan Decision Tree:
A Kaplan Exclusive
The key to passing the NCLEX is mastering the critical thinking needed to answer analysis and application level questions.
The Decision Tree will help you learn how to break each question down and avoid common traps.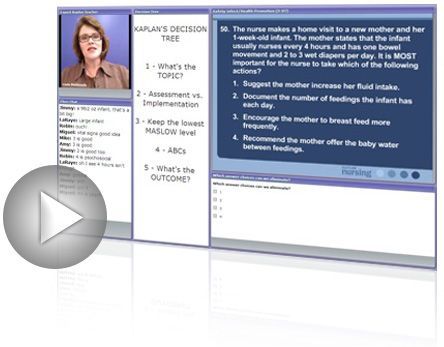 Build your clinical judgment skills
The Decision Tree is Kaplan's exclusive critical thinking framework to help you build your clinical judgment skills. Kaplan will teach you the strategies you need to walk your way through the exam's toughest questions using this structure:
What's the topic?
Assessment vs. Implementation
Keep the lowest MASLOW level
ABC's
What's the outcome?