Meet our OAT® experts:Top-rated teachers—by students.
A Kaplan Exclusive
When you enroll with Kaplan, you tap into more than 40 years of expertise researching and teaching the OAT. Every instructor is a top performer on the exam, undergoes a rigorous training program, and is constantly evaluated by students to ensure that you have a truly exceptional experience. Only one in ten applicants make the cut to teach. Here are a few of them.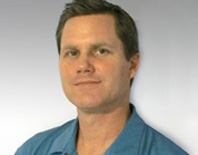 James Jackson
Highly rated by 97% of students
A self-professed (and proud!) science geek,
James has been teaching Kaplan pre-health classes for 8 years.
A native of Maine, James received a Masters degree in Biology from the University of California at Berkeley. A dedicated educator, James has previously taught high school and college biology, and currently teaches exclusively online for Kaplan Live Online. When not helping students ace their tests, he can be found wakeboarding the lakes of central Tennessee.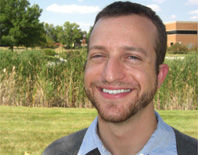 Eli Schwartz
Highly rated by 98.4% of students
Elijah started teaching for Kaplan in 2005, after finishing three Bachelor's programs simultaneously in 4 years. No stranger to hard work, he quickly proved himself to be one of our highest performing teachers—earning awards for Teacher and Regional Trainer of the Year. He's since taught at Kaplan's elite Summer Intensive Program, initiated curriculum development, edited new Pre-Health lessons, and has recently been managing a cross-platform essay team. With several thousand students passed under his wing, Elijah has moved completely into Live Online.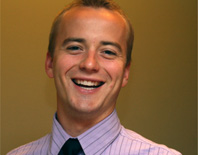 Stephen Grimsby
Highly rated by 96% of students
Stephen's experience with Kaplan dates back to when he took a Kaplan DAT course. He understands the demands that standardized graduate entrance exams place on students and incorporates a focused perspective with each of the pre-health courses that he instructs. If he isn't teaching a Live Online or In Person class or tutoring, this Minnesota Boy can be found outside running, fishing or camping.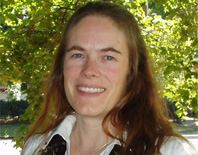 Tami Miller
Highly rated by 96.5% of students
Tami has been teaching with Kaplan for 11 years and draws her passion for teaching from the success of her students. Tami received her degree from the University of Colorado in Molecular, Cellular and Developmental Biology. While obtaining her degree and for several years afterwards, she tutored students at the University in a variety of subjects and decided that teaching was something she wanted to do on a regular basis, so she joined Kaplan. In her spare time between research and Kaplan, Tami likes to spin yarn from wool to crochet and knit. Tami teaches and tutors for the Denver Kaplan Center or behind the camera for our Live Online classes.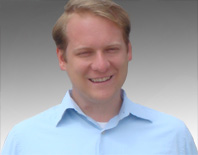 Josh Brooks
Highly rated by 99.7% of students
Josh has been with Kaplan for the last six years and has served the Kaplan community as a teacher, trainer, and mentor. A native Arkansan and now in San Diego, Josh moved to Nashville to start his Ph.D. program in Pharmacology at Vanderbilt University, and, along the way, started teaching for Kaplan Test Prep, inititally for the GRE, but, given his biomedical interests and background, found his niche in working with and encouraging DAT and OAT student to prepare for their exams.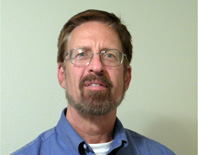 Ed Crawford
Highly rated by 95% of students
Ed has been with Kaplan since September, 1997, focusing primarily on Pre-Health subjects. He has a Ph.D. in Chemistry from Texas A&M and is currently a full-time instructor with the Phoenix Kaplan Center. When you see him, you can call him Ed or Dr. Ed; just don't call him late for dinner!
Teacher ratings based on student responses received from December 6, 2009 - June 6, 2010.