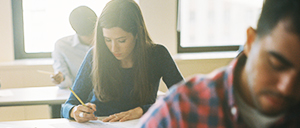 Ready to prep?
Check out our courses.
SEE YOUR OPTIONS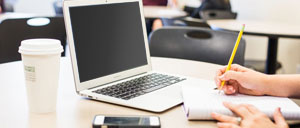 Challenge yourself with
a free practice test.
CHECK IT OUT
"I feel like I have more time to do things. I'm not stressing over learning as much. It comes simply and it sticks."

- Arden E., SAT Test Prepper

"Walking in the day of the test, I wasn't nervous, because I knew that I had all the tools to succeed."

- Colleen R., Arizona State, Kaplan GRE Test prepper

"Even if you know the material, if you're nervous, you're not going to do well ... [Kaplan] was a huge confidence booster for her."

- Monica S., Mother of SAT Test Prepper

"When I invested in Kaplan, I invested in my future, and it has paid tremendous dividends ..."

- Phil B., University of Virginia, MCAT prepper
Find the blog for you:
Stay in the know.
Tests change all the time. We'll tell you when they do. You'll also get practice questions, tips, and deals emailed to you. It's free.