Need help? Call 1-800-KAP-TEST
Free ACT Prep Week starts 2/11. Join our team of teachers to boost your score. Reserve your spot.
Promo ends in

days,

hours,

minutes,

seconds
What's Included
---
Live Instruction
3 three-hour sessions with a Kaplan expert teaching the best test-taking strategies.
Practice Tests
2 proctored exams with score analysis to identify areas for improvement and target your prep.
On-Demand Lessons
20 hours of additional instructional videos. Watch the ones you need, when you need them.
Course Materials
2 of Kaplan's acclaimed prep books to supplement your course and more than 1,000 practice questions and quizzes on our mobile app.
Available only with Unlimited Prep
SAT & ACT Prep
Only with Unlimited Prep -- upgrade to take and retake In Person and Live Online PSAT, SAT & ACT courses as many times as you'd like until December of your senior year.
Live Instruction
---
Learn alongside other students in a structured classroom setting led by an expert Kaplan instructor.
On-Demand Lessons
---
Need to brush up on a specific subject? These pre-recorded video lessons can be accessed whenever you need them on smartphone, laptop or mobile device.
Course Materials
---
Every student learns differently, so we'll give you the full complement of prep materials to help boost your studies. You'll receive books, and more than 1,000 practice questions for your laptop or mobile device.
THE KAPLAN METHOD
Tackle the PSAT like a pro
---
It's not just about knowing what's on the test; it's about knowing how to take the test. Our expert instructors will help you identify and excel at the question types most common on the exam, and they'll share the proven strategies that will help you tackle the PSAT like a pro.
Score-Raising Strategies
Kaplan's proven strategies help you manage the exam effectively. You will gain confidence in knowing what to expect on the exam and knowing how to tackle questions quickly and accurately.
Time Management
The PSAT is all about pacing. Our instructors will teach you how to stay ahead of the clock – without getting careless. On the PSAT, there's no penalty for wrong answers; you'll learn when to spend time on a question and when to guess and move on.
Focused Practice
The only way to improve is to practice. With guided study plans, thousands of practice questions and full-length simulated exams, you will be fully prepared to achieve your target score on test day.
Supercharge your practice with Unlimited Prep
---
Get your application process underway early and upgrade to Unlimited Prep. Take advantage of Kaplan's best value offering to take and retake In Person and Live Online PSAT, SAT, & ACT courses as many times as you'd like until December of your senior year.
Learn More
SAT and ACT Prep and Practice
---
All major colleges accept scores from both the SAT and ACT. Some students perform better at one than the other, and Unlimited Prep helps you play to your strengths.
Repeat Courses
---
Students often take tests multiple times. Make sure you have access to prep each time around with the option to repeat courses.
All for just $1599
Math Foundations Course
---
Target your problem areas with 400+ practice questions and 27 on-demand lessons with our best teachers.
At your speed. On your schedule.
---
Your Live Online PSAT Prep Course gives you access to an All-Star team of Kaplan's top instructors from around the country. Join a live, interactive classroom and get instant one-on-one help with your questions.
Find a Live Online Class
Convenient
---
Your laptop or mobile device becomes the classroom. When your prep course comes to you, that's one less place you have to be.
Personal
---
Our team is ready to answer student questions during every scheduled class. Participate in class discussions or ask questions one-on-one via live chat.
Prep your way
---
Flexible live class times and on-demand video lessons allow you to prep whenever it's convenient.
OUR INSTRUCTORS
Meet the Prep Squad
We know that amazing teaching is about more than knowing the material. Our teachers are committed, captivating instructors who work with students to find their best path to success.
Get to know some of our instructors.
Only the best
Fewer than 1 out of 10 candidates qualify to teach for us, and every one of our teachers scored above the 90th percentile on the PSAT. That makes Kaplan more selective than many top universities.
And every Kaplan teacher is rated on how caring they are with students. It's how we ensure our students aren't just getting an information download – they're making a connection.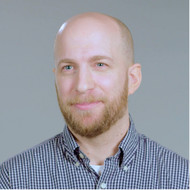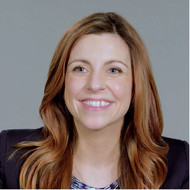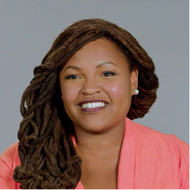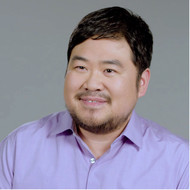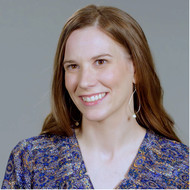 SESSION OVERVIEW
What to Expect
---
Here's what a typical classroom course looks like from start to finish. Each session builds off the next, and the proctored practice tests are sure to help you feel calm and confident come test day.
Diagnostic Practice Test
The best way to get familiar with the test experience is through a live, proctored PSAT. Bring your practice test book, pencils, and a graphing or scientific calculator.
You will take a full length practice test to assess your current performance, strengths, and weaknesses. With Kaplan's Mobile scoring tool, you'll get your score instantly after the test.
Afterward, log into your account on Kaptest.com to find customized study recommendations based on how you performed on the diagnostic test.
Introduction to the Kaplan Methods
Success on the PSAT comes with sound strategy, confidence, and focused practice. In the first session of your class, you'll learn the Kaplan Methods for Math, Reading Comprehension, Writing & Language, and Infographics. These four Kaplan Methods are strategic tools that will boost your confidence and enable you to complete practice questions and passages more effectively.
You'll learn to apply the Kaplan Method for Reading Comprehension to identify passage types, create passages maps, and confidently predict and match correct answers in Reading.
The Kaplan Method for Math will aid you through both the Calculator and No Calculator Math tests. You'll begin by applying it to linear equations in algebra.
With the Kaplan Method for Writing & Language, you'll be empowered to answer any Writing & Language question, while the Kaplan Method for Infographics will allow you to work confidently with the infographics that you'll encounter in every section of the test.
Systems of Equations, Ratios, Global and Command of Evidence Questions, and Organization
You'll begin this session with opportunities to apply the Kaplan Method for Math to two new areas: systems of equations and rates, ratios, proportions, and percentages. You'll also add the Kaplan Method for Multi-Part Math to your strategic arsenal, ensuring that you can handle any multi-part math questions that come your way on Test Day.
In the Reading portion of this session, you'll use the Kaplan Method for Reading to tackle two of the most fundamental question types: Global and Command of Evidence. Global questions deal with the passage as a whole, while Command of Evidence questions require you to find textual support in the passage to justify the answer to a previous question.
Finally, you'll continue applying the Kaplan Method for Writing & Language, this time to answer questions on how an author organizes a passage and manages transitions.
Practice Test
Put all those Kaplan strategies that you've learned in class to the test by taking another full length practice test. Once again, you'll want to bring your practice test book, pencils, and a graphing or scientific calculator to this live proctoring session so you get the most realistic practice with the content and format of the PSAT.
Once again you'll get your score instantly after completing the exam, plus even more customized study recommendations to help you down the final stretch of your test prep. Use these recommendations to refine your practice, so you can prepare for Test Day with confidence!
Advanced Topics in Math, Reading Comprehension, and Writing & Language
In your final session, you'll learn to handle some of the most challenging material tested on the PSAT with skill and confidence.
Beginning with Math, you'll apply the Kaplan Method for Math to questions on exponents, radicals, polynomials, and rational expressions and equations, as well as to questions on functions.
In Reading Comprehension, you'll tackle Connections questions that require you to identify relationships in passages and Vocab-in-Context questions in which you'll identify what the author means by particular words and phrases.
Finally, you'll learn to use the Kaplan Method for Writing & Language to handle questions on sentence structure.
By the end of the class, you'll be able to apply the Kaplan Methods to any question you encounter. You'll head into Test Day feeling ready and confident. Good luck!
Ready to prep?
Sign up for a PSAT class
Starting at $499