Meet our SAT® and ACT® teachers and tutors
Our team of teachers and tutors is the foundation of our programs. Each has second-to-none credentials, top test scores, and extensive training and development. Kaplan's teacher certification and development program ensures that our teachers and tutors are authorities on the tests, on score-raising strategies, and on teaching practices to raise test scores. Fewer than 1 out of 10 candidates qualify to teach Kaplan classes for SAT or ACT exams.
Our teachers are:
Accomplished – Top SAT/ACT scores
Trained – More than 35 hours of training and development
Talented – Thorough audition and screening process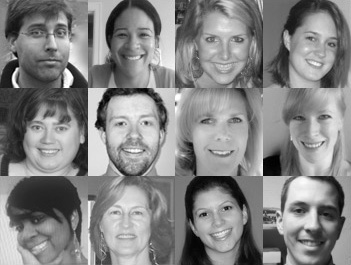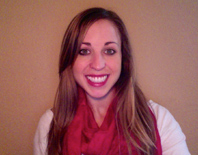 Jenny Calvert
Sacramento, CA
University of Southern California
Recommendation Rate 97%
Jenny has been a Kaplan teacher and tutor since March 2011, and has taught more than 450 students. Being a Kaplan instructor means she gets to celebrate small victories every day. "Whether it's an "a-ha" moment during a classroom session, a significant score gain on a practice test, or a call from an old student telling me that she got into her top choice school, there's always something to be excited about." Jenny loves helping students reach their potential, for example, "A student was a very competitive candidate for top tier colleges, but her ACT score was not reflective of her intelligence or abilities. I tutored her, and she raised her score. The student is now a freshman at UCLA". Jenny likes to travel, cook, play trivia, and cheer on her USC Trojan football team and San Francisco Giants baseball team.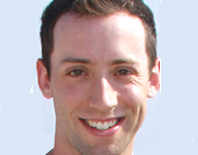 Tim Sadler
Leesburg, VA
Recommendation Rate: 96%
Tim has been a Kaplan teacher and tutor since February 2012. He really enjoys when students no longer view practicing for the SAT or ACT as a chore and become so engrossed working on practice problems in groups with other students that they don't notice class is over (he swears that this anomaly has occurred with multiple classes). Tim also loves to see students who come in unsure of their abilities, but leave full of confidence, ready to use all the different methods and strategies they've learned. When he's not teaching, Tim spends most of his time out on the golf course.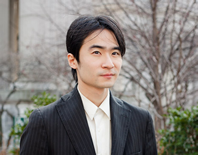 Drace Zhan
New York, NY
Hunter College
Recommendation Rate 94%
In his 6+ years as an SAT and ACT teacher and tutor, Drace has taught more than 1000 students. Drace was born and raised in Shanghai, and when he came to the US, he spent a lot of time mastering English. He developed his passion for reading at a young age and soon became a guru of random facts. Currently, Drace enjoys reading horror stories and playing strategy games.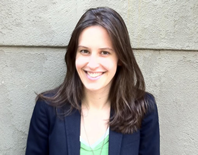 Sarah Burgess
New York, NY
New York University
Recommendation Rate 98%
Sarah has been a Kaplan teacher and tutor since 2006 and has taught more than 1500 students! She enjoys helping students who might feel hopeless about getting into college, or who think their top choice school would never take them. "Their ability to take control of these tests that are designed to sort them along the bell curve is inspiring. I see it as my responsibility to show them that this is possible."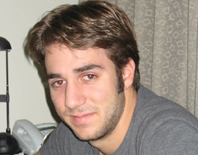 Joe Ferruzzo
Los Angeles, CA
Northwestern
USC for grad school
Recommendation rate: 93%
Joe has worked for Kaplan for more than 5 years. He started as a Pre-College Teacher and Tutor, but he has worn many Kaplan hats since then. Besides having taught about 400 students since beginning with Kaplan, he has also trained about 350 teachers and tutors. Joe has also won Teacher of the Year for all of California in 2009 -- the only Pre-College teacher to win this award. Joe's favorite student success story involves an SAT student who was struggling. Joe worked with him closely to help him achieve an increase of several hundred points during the classroom course. Joe currently resides in Southern California, where he also works as a determined freelance musician in Los Angeles, playing the trumpet in many groups ranging from salsa bands to symphony orchestras.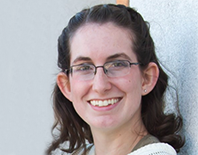 Natalie Barnes
College Park, MD
University of Maryland College Park (in progress)
Recommendation Rate 94%
Natalie is a Kaplan Elite Instructor and Tutor who has been working with students preparing for the SAT since 2011. Whether working with ESL students who are thrilled by a score of 1000 or AP and honors students who strive for the coveted 2400, Natalie is passionate about individualizing the Kaplan experience for each of her students. She loves teaching for Kaplan because she is constantly interacting with students from all walks of life who share one common goal—improving themselves so as to gain admittance to the college of their dreams. She has always wanted to be a teacher and is currently studying at the University of Maryland College Park to earn a double degree in math and education. Natalie also loves playing piano, reading, gardening, sewing, cooking, and playing strategy board games.