Why Prep With Kaplan?
We are dedicated to helping you achieve your goals — we succeed when you succeed.
We also know preparing for college can feel like an emotional rollercoaster, so we look for ways to make students feel confident, in control, and prepared for the challenges ahead.
That's why we continue to innovate and connect students with the right tools, personalized learning, guaranteed results, and expert teachers to help them achieve their educational goals.
Our students' results speak for themselves: 95% of Kaplan students got into one or more of their top choice colleges in 2012, 2013, and 2014.*
The Right Tools to a Higher Score
Kaplan's comprehensive courses are research-based and specifically designed to help students gain a thorough understanding of the test. It's not enough to be prepared. You should feel confident on Test Day.
Our prep options include:
Live instruction with expert teachers, in-person or online
Proven test-taking strategies
Proctored, full-length practice tests
Timed practice & review
Detailed Smart Reports® that track your progress to a higher score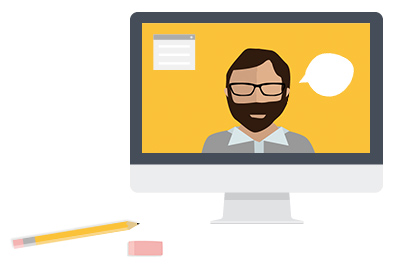 Personalized Learning
What makes an SAT or ACT course with Kaplan uniquely successful? You!
Our entire program is a partnership between our expert instructors and your family, geared around your individual needs and goals:
Guaranteed Results
We believe confidence is such an important part of your success on Test Day—and that begins with your confidence in our programs. That's why we offer the most comprehensive guarantee in the industry.

Readiness
You'll feel ready to walk into Test Day or you can repeat the course.

Satisfaction
You'll feel satisfied with your scores or you can repeat the course, regardless of how many points you've improved.

Money Back
You'll score higher or you'll get your money back.
Expert Teachers and Tutors
Kaplan's teacher certification and development program ensures that our teachers and tutors are authorities on the tests, have second-to-none credentials, top test scores, and over 35 hours of training and development.
In fact, fewer than 1 out of 10 candidates qualify to teach the SAT or ACT for Kaplan. Meet some of the ones who did!
We're the World Leader in Test Prep
For over 75 years, Kaplan has been a resource for families to turn to when applying to college. We have led the industry through our instruction-based learning science, proven strategies, and unique understanding of how to navigate test changes.
Kaplan also has a long history of working with first-generation college aspirants and their families. We have made a commitment to provide affordable, online test preparation in support of Michelle Obama's Reach Higher Initiative. Reach Higher is the First Lady's effort to inspire students in America to take charge of their future by pursuing education beyond high school.
At Kaplan, we help people transform their lives through education. Our core values define our company culture and provide the framework for what we deliver to our customers each day.
Kaplan helps individuals achieve their educational and career goals. We build futures one success story at a time. Let us help you begin your success story today.