PSAT®/SAT® Premier Tutoring - Live Online
To enroll or hear more about Live Online, our highest-rated prep option
Call 1-800-KAP-TEST (527-8378)
Premier Tutoring for the PSAT offers the most personalized preparation available with an expert tutor guiding you one-on-one through a program customized especially for your particular needs and goals. They also offer guidance regarding the coming SAT changes, so you'll go into either test with confidence.

9 out of 10 Kaplan students get into one or more of their top choice colleges*
What Makes Premier Tutoring Unique
The most Personalized Prep: individual instruction and a custom study plan based on your needs
Unmatched Expertise: our expert tutors have second-to-none credentials and are ready to prepare students for the PSAT and the SAT
The Ultimate in Convenience: you set the schedule
A Team of Experts: your Tutors and Program Manager provide timely tips and advice
Higher score guaranteed or your money back*
The Kaplan Difference
Why Live Online?
Live streaming video lets you prep with your tutor "face to face" in your personal Live Online room
One-on-one, motivational instruction with an expert private tutor—the best of the best from Kaplan's PSAT/SAT faculty
Enjoy the convenience of meeting your tutor from anywhere with an internet connection
Digital notepads allow tutors to write down important take-aways and notes from each lesson and email them to you after each session
Review challenging content through the digital whiteboard and other interactive online features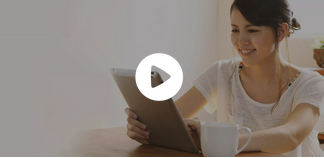 Learn about Live Online
Program Options
You will prep for the PSAT in the summer or fall. Your tutor returns and then prepares you for the SAT depending on your strengths and goals.
Masters Program (36 hours): 18 two-hour lessons plus 8 Practice Tests
Honors Program (24 hours): 12 two-hour lessons plus 8 Practice Tests
Review Program (12 hours): 6 two-hour lessons plus 8 Practice Tests
Program Features
Online Smart Reports™ — progress, performance, and homework tracking
Adaptive Online Instruction with customized study plan, videos, and practice questions
Comprehensive study materials, including a lesson book, practice tests, and online videos
Higher score guaranteed or your money back*
Included in this Program