PSAT/NMSQT® Tutoring for One-on-One support
Invest in your future.
The PSAT/NMSQT (or National Merit Scholarship Qualifying Test) is a preliminary version of the SAT. Not only does the PSAT help prepare students to take the SAT or ACT, a great score on the PSAT can also open the door to National Merit Scholarships and other awards.

At Kaplan, our 75-year history has included numerous test changes, and we understand the challenges of navigating one. Our team of hundreds has developed new practice tests and materials for the redesigned PSAT/NMSQT, and our expert tutors are ready to prepare you for this important exam.

We start by listening to you. We'll review your academic progress, learning style, scheduling needs and score goals and match you with the best tutor and the best program. Kaplan's Premier Tutoring Programs include:
Kaplan-certified tutors who know the new PSAT/NMSQT inside and out
Time-tested curriculum backed by research
A personalized program designed to build upon your strengths while making significant strides in weaker areas
Choose from one of the following packages:
1
PSAT/SAT Premier Tutoring
PSAT/SAT Review (20 hour) Excellent for honing in on weak areas.
PSAT/SAT Honors (32 hour) Perfect for a review of all subjects.
PSAT/SAT Masters (48 hour) Best for in-depth coverage of all subjects.
2
PSAT/ACT Premier Tutoring
PSAT/ACT Review (20 hour) Excellent for honing in on weak areas.
PSAT/ACT Honors (32 hour) Perfect for a review of all subjects.
PSAT/ACT Masters (48 hour) Best for in-depth coverage of all subjects.
?
Have Questions? Call Us.
Call 1-800-KAP-TEST (527-8378) for a complimentary consultation for any of our tutoring products.
Guaranteed results.
Confidence is such an important part of your success on Test Day. At Kaplan, we believe that it all starts with your confidence in our programs. That's why we offer the most comprehensive guarantee in the industry.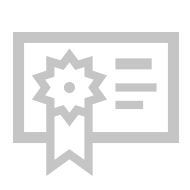 The right tutor makes all the difference.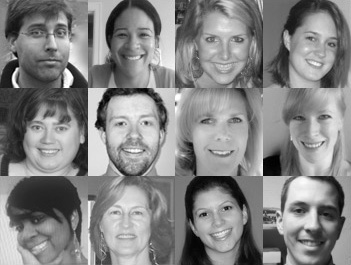 The foundation of our program is our team of elite tutors. Each has second-to-none credentials and top scores. Extensive training and development programs—through the Kaplan teacher certification program—ensure that our tutors are authorities on interactive one-on-one instruction and individualized lesson planning.
As a student, you want to know how you're doing. With Kaplan, you receive reports with your progress on course assignments and practice tests so you'll know how you're progressing towards your score goal.
Kaplan is unmatched in our knowledge of the test, the strategies, and personalized support for your score goals.
Know the test — With more than 75 years preparing students for high-stakes exams, Kaplan has the most experience, and we have the most practice questions
Know the strategies — Our proven, research-based test strategies maximize students scores in the most efficient way.
Know the student — Every student is unique, and that's why we start by listening to your needs. Our program begins with an assessment of your academic abilities, personality, scheduling needs and score goals so that we can match you with the best tutor. Our elite tutors play the role of teacher and coach — appropriately challenging and motivating you throughout the process.

Program features
Online Reports with Smart Report™ — progress, performance, and homework tracking
Adaptive Online Instruction — customized study plan, videos, and practice questions
Comprehensive study materials, including a lesson book
The Kaplan Higher Score Guarantee
*According to a National Association for College Admission Counseling study.
**According to a Kaplan survey of college admissions officers. 95% claim based on survey responses by thousands of Kaplan students and parents in each of 2012 and 2013."