Meet our SAT® and ACT® teachers and tutors
Our team of teachers and tutors is the foundation of our programs. Each has second-to-none credentials, top test scores, and extensive training and development. Kaplan's teacher certification and development program ensures that our teachers and tutors are authorities on the tests, on score-raising strategies, and on teaching practices to raise test scores. Fewer than 1 out of 10 candidates qualify to teach Kaplan classes for SAT or ACT exams.
Our teachers are:
Accomplished – Top SAT/ACT scores
Trained – More than 35 hours of training and development
Talented – Thorough audition and screening process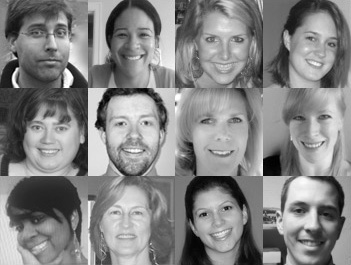 Kaplan's Expert Teachers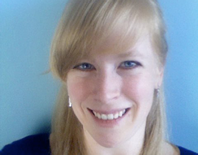 Becca Stanger
Berkeley, CA
Stanford University
Recommendation Rate 97%
Becca has been a Kaplan teacher and tutor since 2009. She has taught more than 400 students. Teaching with Kaplan is especially rewarding for Becca when she gets the opportunity to watch "students take full ownership of their own success." One of her favorite experiences was helping a student raise her SAT score by several hundred points. "Her progress was incredibly rewarding because she diligently applied herself throughout our tutoring program and it paid off!"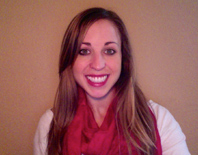 Jenny Calvert
Sacramento, CA
University of Southern California
Recommendation Rate 97%
Jenny has been a Kaplan teacher and tutor since March 2011, and has taught more than 450 students. Being a Kaplan instructor means she gets to celebrate small victories every day. "Whether it's an "a-ha" moment during a classroom session, a significant score gain on a practice test, or a call from an old student telling me that she got into her top choice school, there's always something to be excited about." Jenny loves helping students reach their potential, for example, "A student was a very competitive candidate for top tier colleges, but her ACT score was not reflective of her intelligence or abilities. I tutored her, and she raised her score. The student is now a freshman at UCLA". Jenny likes to travel, cook, play trivia, and cheer on her USC Trojan football team and San Francisco Giants baseball team.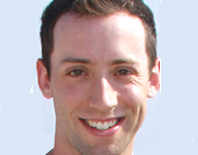 Tim Sadler
Leesburg, VA
Recommendation Rate: 96%
Tim has been a Kaplan teacher and tutor since February 2012. He really enjoys when students no longer view practicing for the SAT or ACT as a chore and become so engrossed working on practice problems in groups with other students that they don't notice class is over (he swears that this anomaly has occurred with multiple classes). Tim also loves to see students who come in unsure of their abilities, but leave full of confidence, ready to use all the different methods and strategies they've learned. When he's not teaching, Tim spends most of his time out on the golf course.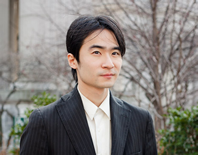 Drace Zhan
New York, NY
Hunter College
Recommendation Rate 94%
In his 6+ years as an SAT and ACT teacher and tutor, Drace has taught more than 1000 students. Drace was born and raised in Shanghai, and when he came to the US, he spent a lot of time mastering English. He developed his passion for reading at a young age and soon became a guru of random facts. Currently, Drace enjoys reading horror stories and playing strategy games.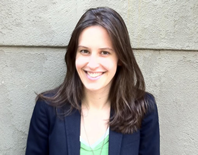 Sarah Burgess
New York, NY
New York University
Recommendation Rate 98%
Sarah has been a Kaplan teacher and tutor since 2006 and has taught more than 1500 students! She enjoys helping students who might feel hopeless about getting into college, or who think their top choice school would never take them. "Their ability to take control of these tests that are designed to sort them along the bell curve is inspiring. I see it as my responsibility to show them that this is possible."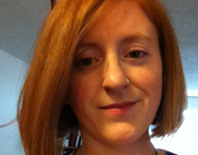 Heather Vickery
Boston, MA
Skidmore College
Recommendation Rate 96%
Heather has been a Kaplan teacher and tutor since 2007, and has taught more than 950 students. She gets excited "getting the wow moment from students. When a student finally understands something that he/she never understood or thought he/she would never get, I know that I not only helped him/her get a higher score on test day but also gave him/her some academic confidence." Heather is also an avid reader. "I have been working on reading all of Boxall's 1001 Books You Must Read Before You Die for the last couple of years." A typical New Englander, she loves her local sports teams - specifically the Bruins and the Patriots. Heather loves to cook and bake from scratch, making toffee, granola, bread, and cupcakes.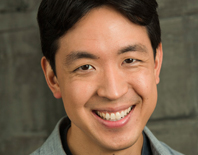 Michael Shen
Sherman Oaks, CA
Columbia University
Recommendation rate: 93%
Michael, aka "Coach Mike", is a Kaplan Elite instructor who has been prepping young adults for the SAT since 2010. He studied Music, Computer Science, and Theater at Columbia. His proudest and most humbling moments are when his students score higher than his own qualifying score by their third practice test. However, his most memorable experience was when one particular student felt completely insecure about taking the SAT. With constant encouragement and incremental wins, she learned to trust her abilities and instincts. On test day, armed with Kaplan methods and strategies, she almost tripled her diagnostic score. Those are inspirational wins that can't be quantified by any metric and are essentially why he does what he does. Michael is also a father of two wonderful boys, a freelance blogger, and a working actor. As a born and raised New Yorker, he's a die-hard Yankee fan. He loves a good game of chess and can always be bribed by a nice, ripe mango.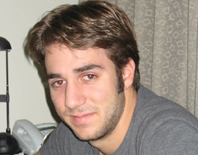 Joe Ferruzzo
Los Angeles, CA
Northwestern
USC for grad school
Recommendation rate: 93%
Joe has worked for Kaplan for more than 5 years. He started as a Pre-College Teacher and Tutor, but he has worn many Kaplan hats since then. Besides having taught about 400 students since beginning with Kaplan, he has also trained about 350 teachers and tutors. Joe has also won Teacher of the Year for all of California in 2009 -- the only Pre-College teacher to win this award. Joe's favorite student success story involves an SAT student who was struggling. Joe worked with him closely to help him achieve an increase of several hundred points during the classroom course. Joe currently resides in Southern California, where he also works as a determined freelance musician in Los Angeles, playing the trumpet in many groups ranging from salsa bands to symphony orchestras.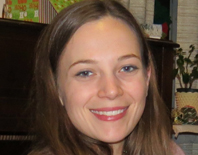 Eileen Ryan
Del Mar, CA
Kenyon College
Ohio State University for grad school
Recommendation rate: 93%
Eileen has helped hundreds of students reach their standardized testing goals during her 2-year tenure at Kaplan. No stranger to the joys of teaching and learning, Eileen has a Masters of Education in Language Arts and teaches eighth grade. But she has also become a "math-person" through helping students master SAT and ACT math. A Kaplan Elite instructor, Eileen thrills at the moments when her students break through from seeing problems as problems to seeing them as part of the larger patterns employed by the test makers, as well as the the exclamation-point-laden emails she receives from students and parents who have received their official scores. When not teaching and working with students to prepare for the SAT, ACT, and ISEE, Eileen enjoys playing with her dog, planning travels, and reading everything she can get her hands on.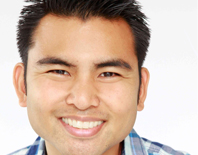 Randy Bautista
West Los Angeles, San Fernando Valley
UCLA
Recommendation Rate: 94%
Since 2006 Randy has been teaching for Kaplan as both a classroom instructor and premier tutor, covering a wide range of tests including SAT, ACT, SAT Subject Tests for Math I and Math II, ISEE, and the SSAT! He absolutely loves working with youth, and the triumph that comes when one of his students makes a breakthrough. He understands that each student is unique and learns in different ways, so he caters each tutoring session to fit his student's strengths, finding creative ways to get his students to absorb and practice Kaplan's methods. Outside of Kaplan, Randy is an actor, singer, and improviser and doesn't mind sitting down with a good book (he's currently into George R. R. Martin's Game of Thrones series).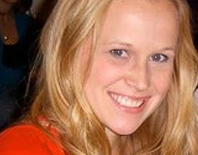 Caitlyn Johnstone
Newark, DE
West Virginia University
Recommendation rate: 100%
A graduate of West Virginia University, magna cum laude, Caitlyn joined the Kaplan team just a year ago and has been teaching nonstop in 4 separate states! Whether creating a Jeopardy-style review game to prepare her students for Test Day or explaining complex geometry with everything from visual aids to movie references, Caitlyn makes each class a rewarding learning experience for all of her students. "The day a student (who began with the lowest score in the class) answered the 500 point question and led his team to victory in Jeopardy, I could not have been more proud to be a Kaplan teacher." When she is not teaching, Caitlyn is a full-time chef and loves to drive her Jeep on the beach whenever the weather accommodates.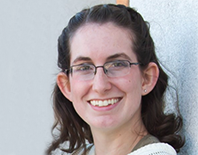 Natalie Barnes
College Park, MD
University of Maryland College Park (in progress)
Recommendation Rate 94%
Natalie is a Kaplan Elite Instructor and Tutor who has been working with students preparing for the SAT since 2011. Whether working with ESL students who are thrilled by a score of 1000 or AP and honors students who strive for the coveted 2400, Natalie is passionate about individualizing the Kaplan experience for each of her students. She loves teaching for Kaplan because she is constantly interacting with students from all walks of life who share one common goal—improving themselves so as to gain admittance to the college of their dreams. She has always wanted to be a teacher and is currently studying at the University of Maryland College Park to earn a double degree in math and education. Natalie also loves playing piano, reading, gardening, sewing, cooking, and playing strategy board games.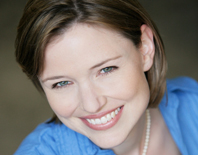 Debbie Campbell
New York, NY
NYU
Recommendation Rate: 98%
Debbie has been a Kaplan teacher since August 2000 and has prepared well over 1000 students for success on standardized tests. A graduate of NYU where she earned her BFA in 1995, she has been named the Kaplan Teacher of the Year twice, is a Kaplan Elite instructor, and enjoys preparing students for the PSAT, SAT, ACT, SSAT, ISEE, GRE, and GMAT. One of her favorite success stories is a recent one, regarding a student who told her that "everyone in my family is bad at math." After working together for just 10 hours, he raised his math score by a hundred points and nearly jumped out of his chair. When not working with her students, Debbie is a working actress and has appeared onscreen with celebrities like Mark Harmon, Anthony LaPaglia, Bea Arthur, Hugh Laurie, Jennifer Love Hewitt, and even...Alf!