Meet the Kaplan Experts: Tammi Rice, JD, Esq, Vice President Kaplan North America Legal Education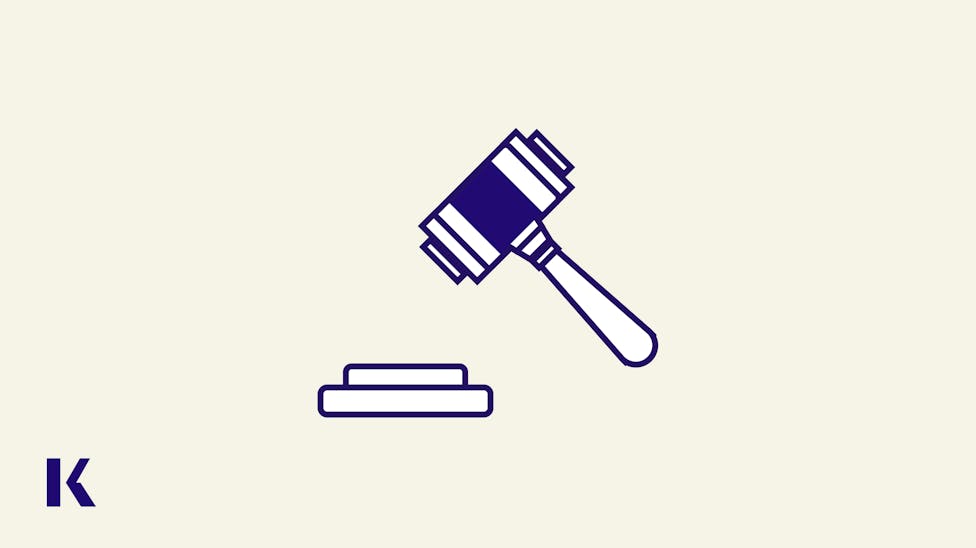 The Kaplan Team is often cited as why schools stay with Kaplan, year after year. At Kaplan, there's an expert at the heart of everything we do, whether it's leading a class or developing innovative tools to help your students achieve their career goals. With our "Meet the Kaplan Experts" blog series, we introduce you to Kaplan's extensive network of faculty, bar review and educational experts and delve into their diverse areas of expertise so that you can learn even more about your Kaplan team. This week, we're pleased to introduce you to Tammi Rice, JD, Esq, Vice President Kaplan North America Legal Education.

TELL US ABOUT YOURSELF
This August was my 27th anniversary as a full time employee of Kaplan, but my time with Kaplan actually started several years before that. While in college at the University of Oklahoma I managed the Norman, Oklahoma Kaplan Center while pursuing my degree in education, student teaching, and studying for the LSAT. Soon after taking the LSAT, I started teaching a number of different classes for Kaplan. That was still my favorite job to date! I continued teaching LSAT, precollege, GMAT and GRE classes throughout my law school career. This was a highlight of my law school days as I was meeting people outside of my law school class and able to engage my brain in a very different way from the day-to-day routine of reading and studying for law school!
I started law school in my hometown of Tulsa, Oklahoma at the University of Tulsa. Then I moved to Dallas and finished law school at Southern Methodist University. During law school, I was on law review and truly thought I would pursue a career in tax or bankruptcy law. I interned in the legal department of a major oil and gas company and had so many great experiences including putting on boots, trudging out in the fields, and inspecting oil tanks for ongoing litigation. I studied for the Texas bar and little did I know that that PMBR course I focused so much on would eventually be a company I helped Kaplan to acquire. 
What is your particular area of expertise?
I'm an expert on Bar Prep, LSAT prep and the law school experience.  I have also recently taken up bike riding for the first time in many years and love exploring new places on my bike. I also love cooking and trying recipes from different countries at least once a week. My collection of rare and unusual spices is enormous!
If you could spend an evening with anyone - living or deceased - who would it be and why?
I would love to spend an evening with Neil Armstrong. Neil Armstrong was able to do something that so many kids for multiple generations dreamed of doing. When he walked on the moon, I cannot imagine the feeling he must have had. He was doing something new and different and truly something so many could never have imagined was actually possible. I would love to hear his stories of being a trailblazer, of seeing life from a very different perspective, and of wondering what his first steps would lead to. I have always been fascinated with stories about him and his life as my father was working at NASA during Mr. Armstrong's legendary first steps.  I would love to hear about his experience in his own words. He made change in our world and saw so much change in our world.
SHARE MORE ABOUT YOUR EXPERIENCE
What drew you to your current role at Kaplan?
I have had a number of different jobs during my Kaplan tenure that have ranged from managing a Kaplan center, running internal leadership programs, and launching our first employee engagement survey. I have done it all: collected leads on campus, teaching courses, enrolling students, and the list goes on. I've had some amazing experiences including attending student's weddings and being included in great celebrations when our students have achieved their dreams.   
Most recently and for the past 13 years, I have worked in the Bar Review division. This is the perfect intersection of my education and my passion―education and law. The early 2000s were an exciting few years as we acquired PMBR and moved into the bar review business!  We changed the industry and I am so proud to have been a part of that. Kaplan Bar Review launched a course that gave students a choice at a price that was far more affordable. We brought innovation to the market and built our course on exactly what students wanted. It has been an extremely rewarding journey to be a part of a bar review revolution, and very specifically to stand beside students and help them pass the bar. Passing the bar was a dream of mine and I love spending my time helping others do the same.  
Do you have a particularly notable student success story to share?
In our uncertain world we are living in today one thing is certain―we all have an obligation to students to prepare them for today's world. With the unexpected upheaval to our society because of COVID-19, we are all seeing things change at a pace that has not been the norm in legal education up to this point. Law is built upon tradition and so is the bar exam. While change has been coming for a long time, the current realities of our world have accelerated the changes necessary to the bar exam including the new online format. 
One of the most important things law schools can do in today's environment is exactly what they have been doing for years―preparing law students/lawyers to think like a lawyer and that means thinking on your feet. This generation of new lawyers are living in a time where change is moving at a rapid pace, sp thinking on your feet is more important than ever and flexibility is paramount.  Law schools have been preparing students for these challenges for years.
INSIGHTS INTO THE LEGAL EDUCATION
What do you think the future of legal education will be like for students and educators?
The future of legal education is most certainly going to include a much larger component of online learning. Education in general is already moving to have a much larger online presence, and legal education, while perhaps lagging a bit behind, will move into that space quickly. Kaplan has seen this in other sectors and we have aided other professions in moving their training online in a way that is ideal for student learning. Legal education will follow.  
Legal educators will learn to teach with the Socratic method in a Zoom room. Students will learn to engage and await being called on from their couch just like they have from a mock court room in a law school building. Great debates and arguments about the law will happen online rather than within four walls. Generations of lawyers will not only learn online but will also ultimately see a big portion of their practice online. This is an innovative and exciting time in legal education.
In your opinion, what is the number one thing that sets Kaplan apart in the industry?
We have a number of different partnerships across the law school and law firm community. At Kaplan Bar Review, we value every single one of these partnerships, and most importantly, we value the personal relationships and the work we are doing for students. What I have realized throughout my career is that quite simply―our goals are always aligned with our partners and that is to set our students up for success. Given that we are aligned it makes it easy to work together to achieve our goals. Communication with our partners is critical and important to making the magic happen, but the most important aspect of partnerships is truly that we are all moving mountains to prepare our students for success beyond law school. That drives us and drives our partners. 
ADVICE
Is there a quote or saying that you live by?
My favorite quote has been something I keep on my desk and on my phone for years. 
"Do all the good you can, for all the people you can, in all the ways you can, as long as you can."   
I live by this. I think this rings true in education, in law and in life.
And finally, is there anything else that you would like to share with our readers?
We are living in challenging but also exciting times. Things are changing and changing fast. Laws are changing to be more inclusive and that is as it should be. Legal education is advancing and changing. Kaplan Bar Review has been preparing for this for years. We are truly pioneers in this space and online teaching is not new to us. We are ready and excited to see the world of legal education evolve.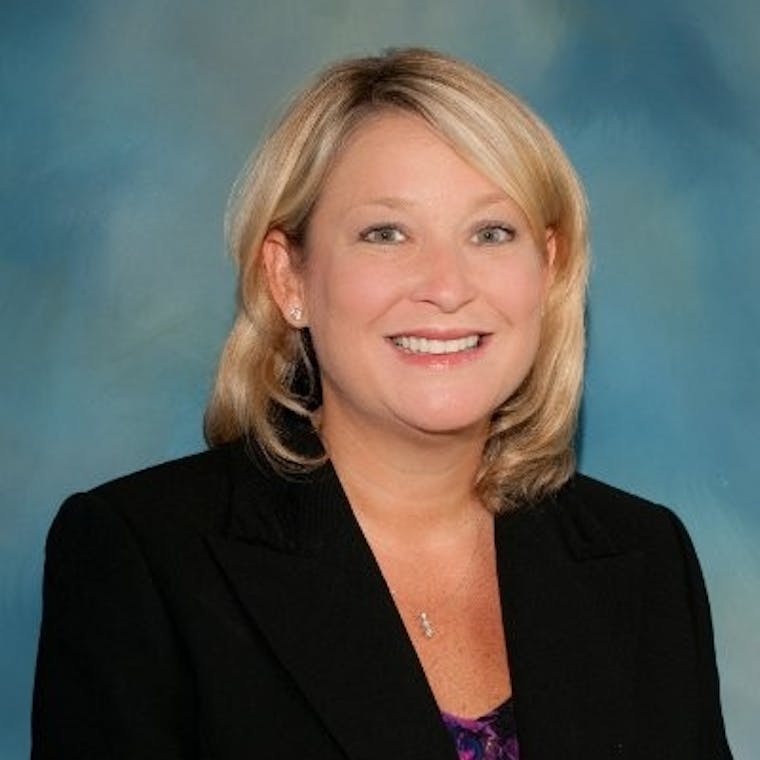 Tammi Rice is Vice President of the Kaplan Legal Vertical part of Kaplan North America,  a division of global educational services provider, Kaplan, Inc.  In her role, Tammi oversees the legal courses from LSAT to Bar and everything in between.  Tammi oversaw the initial expansion of Kaplan Bar Review into full-service bar review to the current state of serving all bar students in the country. A former Kaplan instructor, Tammi started her career as a center manager and marketer and has since held a number of leadership positions within the organization, playing a key role in transitioning the organization through numerous changes.  Throughout her 27-year tenure running various field organizations, Tammi has also been one of the company's most consistent performers, consistently delivering the highest margins in the KTP field business.  Additionally, she has also played a leadership role in KTP's portfolio expansion over the years, overseeing the integration of several acquisitions as well as the opening of KTP's first business in Mexico. Besides driving business results, Tammi has spearheaded a number of employee engagement efforts for Kaplan.  She worked to develop and execute KTP's first employee survey and full company Leadership Conferences, spearheaded several committees focused on employee satisfaction and ran the first KLA cafe bringing cross-divisional employees together.  She was also selected to lead Kaplan Fellows, an executive-selected group of employees who drove company-changing initiatives. She is also co-author of the book "First Year Law Student: Wisdom, Warnings and What I Wish I'd Known in My Year as a 1L." Tammi earned her BS from the University of Oklahoma and attended law school at the University of Tulsa and Southern Methodist University.  She is currently a licensed Texas attorney. Tammi lives in Colleyville, Texas with her husband Greg and their children Zack (21) and Kati (15).  She is an avid reader, dedicated community volunteer and passionate sports mom.
See more posts by Tammi Rice, JD, Esq, Vice President Kaplan North America Legal Education