Lights, Camera, Action: How to Command the Virtual Classroom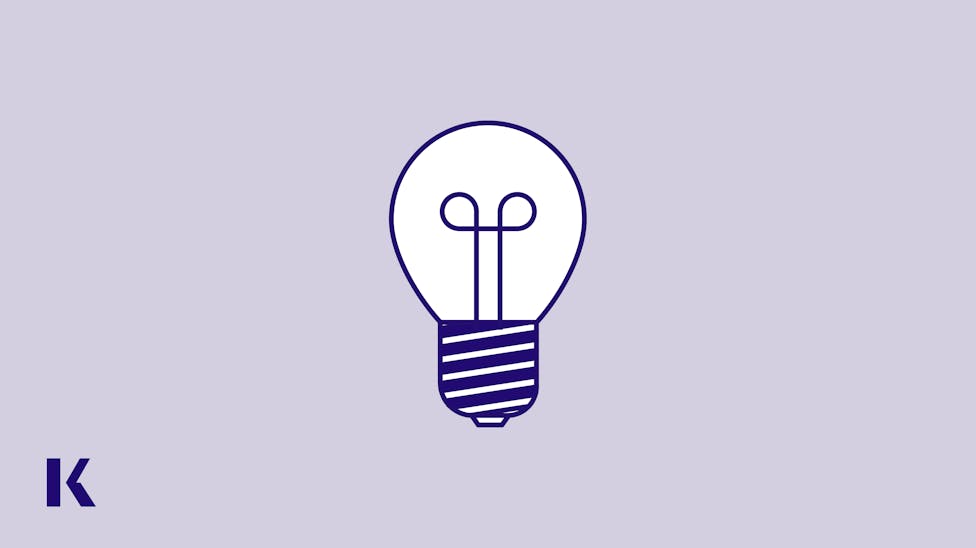 I'm always a little more nervous just before an online class than a face-to-face one. I've taught online since 2005, so it's not about my experience in the medium that gives me anxiety. And it's not the logistics, either, although I triple-check the whole setup. Lighting, sound, internet? Check. Slides, desktop, water bottle? All set.
In that hour before an online class starts, the nervousness I feel is a really just a dialed-up version of what I feel before meeting students in a physical classroom. The source is the same: my desire to reach my students, connect with them authentically, or even change their minds about something important. Success in that endeavor is an open question, and it takes full commitment from me each class that I teach―whether in-person or though my computer screen.
In my face-to-face classes, though, I have a head start toward the goal. With my senses on high alert, I can read students' looks and subtle shifts in body language. I can pose a quick yes-no question to redirect the conversation. Or I can take a quick "temperature check" by asking the group to flash me "thumbs up or down."  It is easy for me to take in the landscape of responses at a single glance, and while drifting around the classroom, I am able to reinforce engagement with just my presence.
Defining "Presence" in an Online Classroom
But what is my presence in an online classroom? A voice. An animated postage stamp of my face. A shared window with a drawing tool. A name in chat. So, I try to channel my usual teaching energy―and then some―through those narrow conduits. 
That extra dose of nervousness I have is actually a boost of adrenaline, helping me bring my presence to the virtual space online. It helps me to maintain a high level of energy and engagement throughout the lesson. 
Likewise, I ask my students to commit to being fully present as well, with the same level of sustained attention they'd show in person. Ideally, together, we make the shared virtual space feel productive, educational, and akin to "the real thing."
Tips for Bringing Presence Into Your Virtual Classroom
Online teaching platforms vary. Regardless of the specific tech tools available, I recommend these four general techniques for bringing presence (both yours and your students') into your live online classroom:
1. Ask for Frequent Little Responses, Especially Chats
In a physical classroom, my eyes and ears naturally pick up on signs of engagement (or lack thereof). But online, I'm "flying by instruments," to use an aviation analogy. So in a virtual classroom, I ask for student input a bit more directly and regularly than I do face-to-face. 
My bread-and-butter interaction mode is chat, because it's fast and easy. Chats are like sonar pings between submarines. The ocean in an online classroom should be active.
With chats, you can:
Pose short questions and ask for chat responses. 
Use public chats to create classroom discussion, while private chats shed light on individual thinking and enable suspense. Both kinds of chat are key tools in my toolbox. 
Run polls and make use of any other interaction tools enabled by the online platform.
ProTip: The gold standard is to get students on microphone and even video. Just account for switching time. There will be tech glitches ("can you all hear me?") that can interrupt the momentum, but don't let it throw you off. You'll all get on the same page eventually!
2. Take Moments of Silence
Even though my main priority in an online classroom is to create interactive engagement, at the same time, I strive to create space for silent thought. When everyone else is on mute, the soundscape of a physical classroom is absent. I can then be tempted to fill the void with my uninterrupted voice. Resist the urge! Some silence adds suspense and room for contemplation.
ProTip: Take intentional pauses. Wait time—appropriately suspenseful and appropriately long—is even more important online than it is in person.
3. Vary the Tone of Your Voice
I used to teach with an aspiring actor. He told me that when you're teaching a class online, your voice is what's most present. Yes, you're on a live video, but this moving picture of you is just "out there" as a tiny square on a flat screen. 
Your voice, though, slips through earbuds right into each student's brain, creating a multidimensional experience that has a deep impact on the student. Even more than sight, sound creates the sense of being in a place. 
When I vary the tone of my voice, I don't try to sound like a deejay or a voiceover actor. Rather, I add a pinch more energy to my voice, and on occasion, I consciously modulate my volume, pitch, and/or pace for emphasis. A monotone drone online is extra-soporific and a guarantee that you will lose your audience.
4. Look Warmly into the Camera
When you look into the camera, you're actually looking into the eyes of every one of your students—simultaneously. It's magnetic and irresistible.
The pull and power of the human gaze is why an extra on the set of a Hollywood movie ruins the take if he or she even glances at the lens. At that moment, all eyes of the audience would snap to that extra. So, use this power judiciously. When you look into your camera, be warm and authentic. Your students are looking right back at you. 
I can never perfectly replicate online what I do in a face-to-face classroom because the modalities are fundamentally different. But, when a little extra nervousness kicks in ahead of a live session online, I have learned to channel that energy to be fully present in the online classroom and to help my students do the same. By following these 4 simple techniques, you too can achieve confidence in commanding your students in an online learning environment. 
For more educator resources to use in the digital classroom, read more articles on our blog.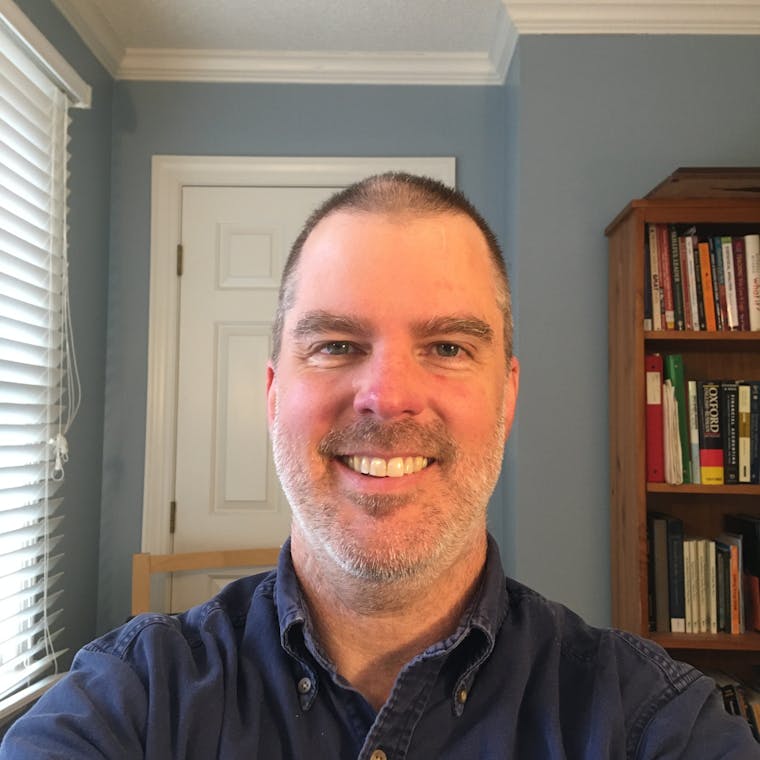 Chris helps teams across Kaplan develop new products to meet evolving customer needs. After earning a physics degree from Harvard, he taught physics and chemistry for several years in three different high schools across the country. He then got an MBA at Duke (Fuqua) and worked as a management consultant at McKinsey. Returning to education in 2003, he joined Manhattan Prep, a small startup later acquired by Kaplan, and he's remained happily in the test prep world ever since. It thrills Chris to help students rise to the challenges posed by these difficult tests.
See more posts by Chris Ryan, Executive Director, Product Strategy, Kaplan Admissions Group