Kaplan's ASVAB Prep
Taking The Armed Services Vocational Aptitude Battery? The ASVAB is an enlistment exam used by all branches of the United States military. It is also being used more frequently than ever as an occupational placement exam administered in high schools.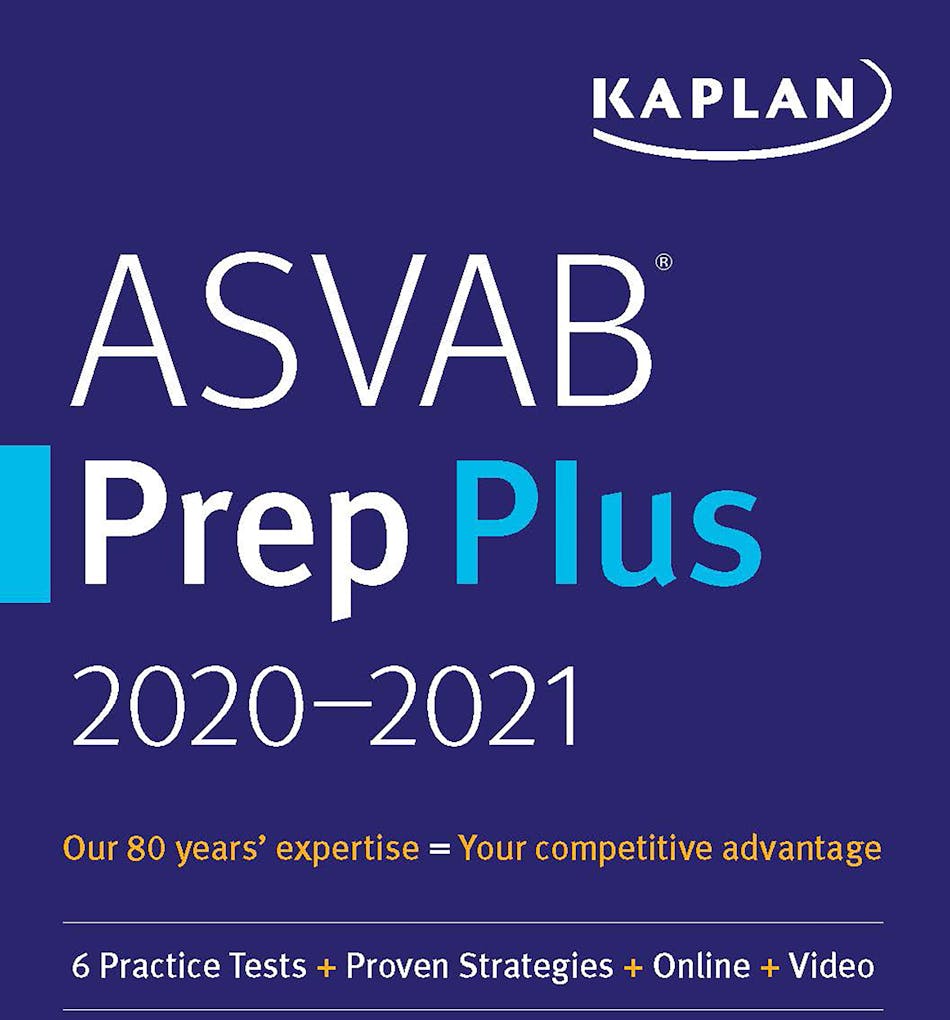 ASVAB Prep Plus 2020-2021
By Kaplan Test Prep
Kaplan's ASVAB Prep Plus 2020–2021 features proven strategies and realistic practice for all sections of the ASVAB and AFQT. This edition includes flashcards, expert videos, and an online Quiz Bank with over 250 questions to help you face the test with confidence. Kaplan is so certain that ASVAB Prep Plus 2020–2021 offers all the knowledge you need to excel at the ASVAB that we guarantee it: After studying with the online resources and book, you'll score higher on the ASVAB—or you'll get your money back.
Buy on Amazon