Addressing the Needs of Struggling Students: Overcoming Challenges and Finding Solutions
"Whether financial hardship, loss of a family member to COVID, or reactions to the boiling over emotions of Black Lives Matter, no two students will have had the same experience." 
- Sam Drazin, Executive Director at Changing Perspectives
This year perhaps more than any other in recent memory, our classrooms are full of students who have all made it through the first 75% of 2020, but are unlikely to share the same story. We have spent a lot of time ensuring educators can master the tools for online learning, know how to engage students in synchronous sessions and even how to set solid boundaries when communicating with learners throughout the week. But one topic keeps pricking at the heart, and that is how to reach students who aren't engaging well. We tackled this topic in the spring, but while we have made a lot of progress in day-to-day teaching during the age of Covid-19, the need for inclusion and support has only grown. 
Issues Impacting Families Impact Students' Ability to Learn
Issues impacting families were detailed in a report entitled The Impact of Coronavirus on Households in Major U.S. Cities:
"When it comes to caring for children, majorities of households with children in New York, Los Angeles, Chicago, and Houston report experiencing serious problems during this time. This includes sizable shares of households with serious problems keeping children's education going, finding childcare while working, finding space for children to get physical activity while maintaining a safe distance from others, and internet connectivity issues," (NPR, the Robert Wood Johnson Foundation, and Harvard T.H. Chan School of Public Health, 2020.) 
This same report outlines the financial hardships and workplace disruptions that have disproportionately impacted lower income and minority families.  There is no doubt that when households are disrupted at a foundational level, education can both rise as a consistent, trustable beacon and as an additional stressor (where internet access inequality is magnified). 
There is no doubt that having inconsistent access to WiFi or a reliable device will disrupt a learner's ability to engage and put stress on a system of grading that rewards on-time completion. According to a survey by the Pew Research Center, 59% of lower income parents say their child will face at least one of these three obstacles in completing their online work: 
Having to do online work on a cellphone
Needing to access public WiFi because there is no reliable access at home
And/or cannot complete work in a timely manner due to a lack of computer access at home.
The Trouble with Hybrid and Remote Learning
In addition to the issues present with access inequality, students who need additional support in the classroom have also been disproportionately impacted by hybrid and remote learning. For many exceptional learners, structured routine is a foundational way to ground learning. As we are all aware, structured routine was the first thing to be disrupted this year, and while the 2020-2021 school year was better planned than last spring, it is often marked by varying schedules, pivots to full online learning when necessary, and lots of home-based learning where structured support services are not available at the same level as they would be in a traditional classroom or campus.  And while support services are focused on the student, when that learner is now home-based, the families shouldering those tasks now have an additional hat to wear. While all parents of remote learners have extra challenges this school year, there is no doubt that those with children who are on IEPs or 504 plans are under extra stress and will need more support and resources to be successful.
A Learning Module for Improving Educational Outcomes
Vanderbilt University hosts the IRIS Center, a clearing house and professional development organization dedicated to improving educational outcomes. Astutely realizing the challenge parents were facing with their children learning from home, they developed a learning module to help parents facilitate online learning.  While beneficial for all parents of school-aged children, their resource for helping students with disabilities (page 7 under perspectives and resources)  is very well constructed and gives guidance on topics such as, "my child has difficulty staying focused," "my child has difficulty reading," and "my child has trouble following directions." While parent-facing, this resource has information that would benefit all educators at all levels.
Resources
NPR, the Robert Wood Johnson Foundation, and Harvard T.H. Chan School of Public Health. (2020, September). The Impact of Coronavirus on Households in Major U.S. Cities. https://media.npr.org/assets/img/2020/09/08/cities-report-090920-final.pdf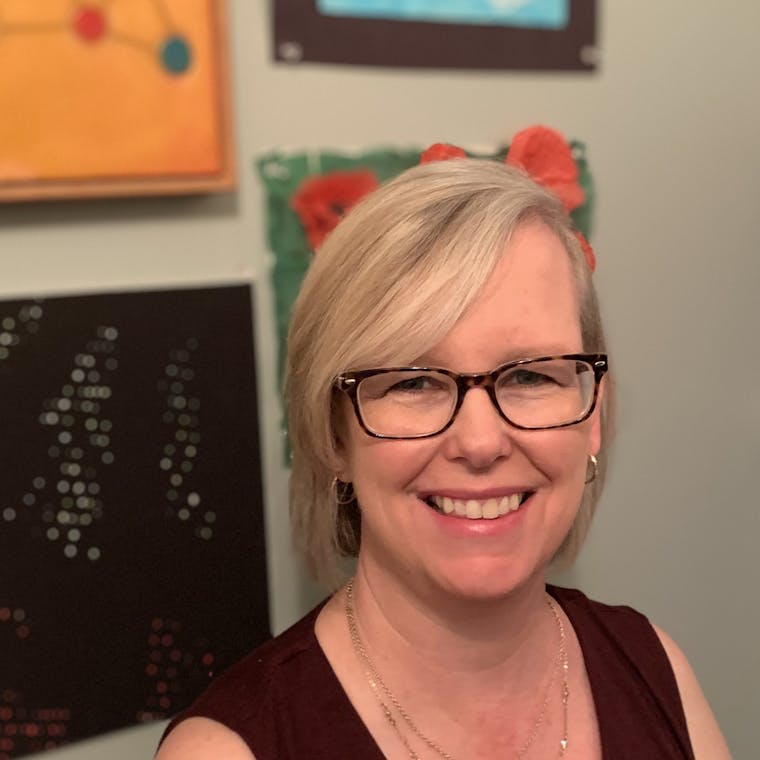 Kristin has worked in traditional, distance/online, and for-profit education for over 20 years. She has taught undergraduate marketing on an Army base; chemistry, algebra and physics at a private K-12 school, and she has delivered and proctored more standardized tests than one should ever have to count. At Kaplan Test Prep, Kristin helps craft tools and policies that promote solid learning science across all of KTP's business units. She holds a BS in health physics, an MBA in marketing, and an MSEd in instructional design and technology.
See more posts by Kristin Murner, MBA, MSEd, Director, Learning Design