BUILD A STRONG FOUNDATION WITH BUSINESS FUNDAMENTALS
Gain the core knowledge you need to successfully enter an MBA or Business Master's program and hit the ground running. With Business Fundamentals, you'll quickly master core business concepts—before your graduate business program begins.
Kaplan and the Graduate Management Admission Council™ (GMAC™), makers of the GMAT™ exam, have partnered to create expert-led business school courses. Developed with graduate faculty members, Business Fundamentals equips you with the critical knowledge you need for success in a graduate business program.
On-demand classes taught by experts
Lessons based on real-world business scenarios
Quizzes and assessments that test subject mastery
24/7 accessibility on mobile and desktop
Course content approved by business school professors
Topic-specific courses to reinforce the content you need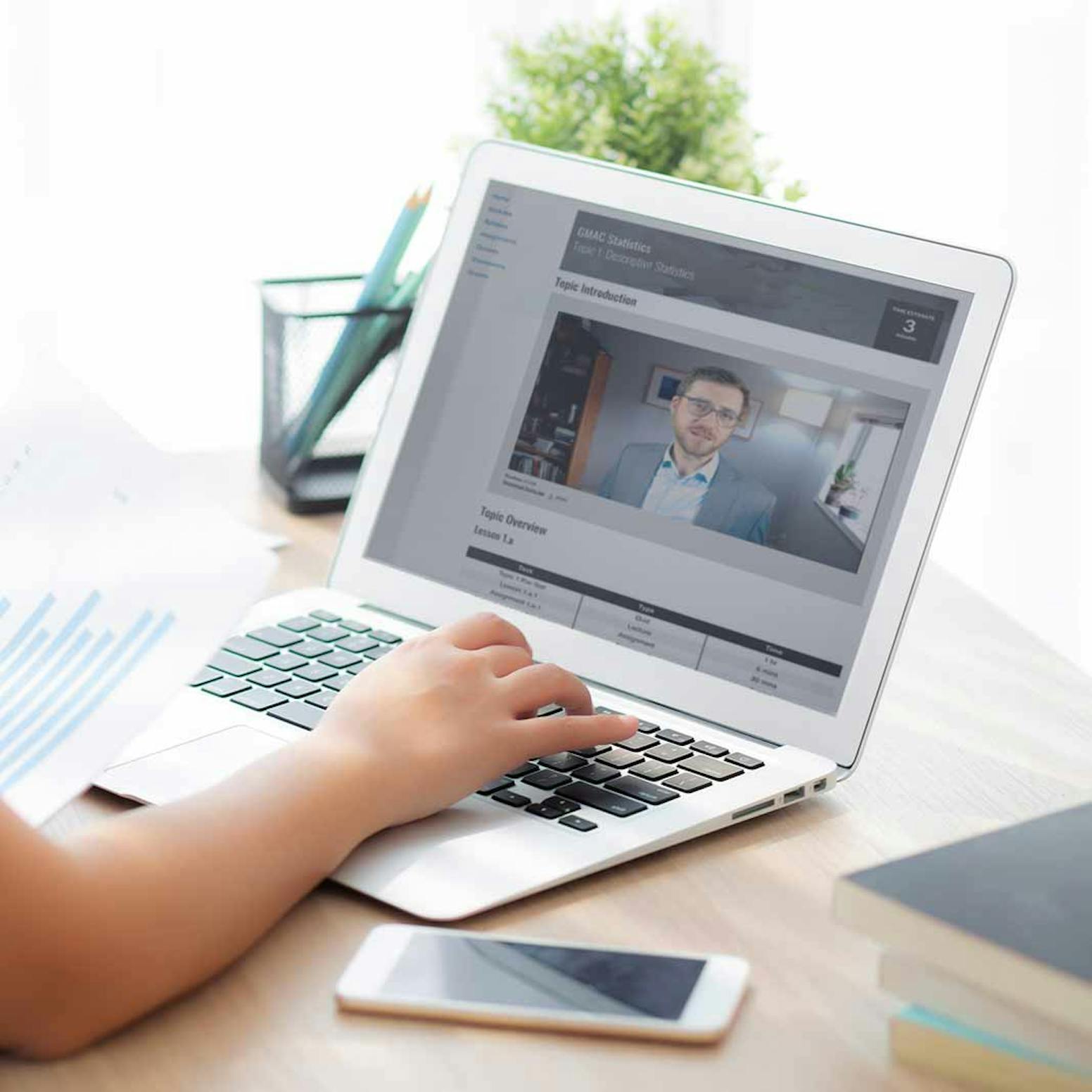 As the makers of the GMAT™ exam, GMAC™ boasts 50+ years of experience of having the most widely used assessment for graduate management admissions—and the most reliable predictor of academic success in graduate business studies. With Business Fundamentals, Kaplan has added decades-long expertise in how people learn, joining GMAC™ to create this powerful program.
Each Business Fundamentals course—Statistics, Accounting, and Finance—has been authored and reviewed by faculty from a variety of business schools, ensuring that what you learn will be relevant in both the classroom and your future career. These courses were developed using effective learning science, and teach the core concepts needed for your success in graduate business programs.
BUNDLE EXCLUSIVE
Statistics, Accounting, and Finance
Get all three courses for the price of two when you purchase them in a bundle—and be even better prepared to start business school.