Join the proven leader in test prep.
Teach For Kaplan!
At Kaplan Test Prep, we embrace the spirit of our founder, Stanley Kaplan, who started tutoring students in his basement in 1938. To this day, we retain Stanley's unwavering commitment to helping students achieve their career goals.
We're looking for passionate instructors to join our diverse team of test prep enthusiasts. If you're ready to build students' futures, one success story at a time, apply here today.
And if you scored in the 99th percentile on test day, click here to view available positions with our sister company, Manhattan Prep.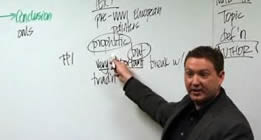 The Opportunity
Kaplan is looking to hire the best and the brightest to join our faculty, an elite group of instructors who help students prepare for high-stakes standardized entrance exams. Our faculty use our proven curriculum and classroom management strategies to help students achieve success.
If you've ever been successful on any of the tests listed below, you can partner with Kaplan to help others succeed. Our instructors are making strides each and every day. Come join the effort!
The Tests
o Graduate Level: GMAT, LSAT, GRE, MCAT, DAT, PCAT, OAT
o Pre-College Level: SAT, ACT, SHSAT, PSAT
o Nursing: NCLEX
o Medical: USMLE, COMLEX, NBDE, NAPLEX
What We Offer
o Opportunity to really make a difference
o Paid comprehensive training
o Competitive pay
o Flexible work schedules - teach daytime, evening and/or weekend courses
Hear what our teachers have to say about teaching for Kaplan:
The Most Rewarding Part of the Job
Flexible working hours
Skills Learned from Teaching
Effect on Student Lives

Requirements
o Minimum 90th percentile overall score on the exam you are interested in teaching. Should you lack qualifying scores, Kaplan is happy to facilitate a retesting process in order to achieve this requirement.
o Excellent presentation & communication skills
o Proven ability to motivate and engage others
o Candidates for NCLEX® Instruction must have an MSN or BSN plus Masters
degree, an active unencumbered RN License; and have 5+ years clinical
experience.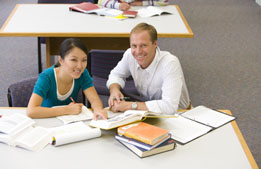 Application Process
*For all Kaplan test products excluding NCLEX and Kaplan Medical.
Kaplan's teacher hiring process is designed to help us identify and select top talent. Given our robust virtual culture, all Kaplan interviews are conducted online and will require you to use a webcam, microphone, and reliable internet connection. You'll find a brief overview of each step of our selection process below. It's not easy to become a Kaplan teacher, but those who do meet our requirements find the opportunity immensely meaningful and rewarding, and have fun along the way!
Our Application Process
Step 1: Apply Online
Step 2: Audition
Step 3: Technical Interview
Step 4: Hiring Manager Interview
Step 5: Training and Teaching!
Step 1: Apply Online
Apply to teach for Kaplan Test Prep online via our careers gateway here. Your application will be reviewed by our Talent Sourcing Team. Those who possess the qualifications that match our minimum requirements will be contacted to move forward in the process.

Step 2: Audition
During your audition you'll be asked to record a brief, instructional presentation in an online format. We'll evaluate your presentation skills and your ability to effectively convey the material.

Step 3: Technical Interview
If successful in our audition stage, you'll be invited to attend a technical interview led by one of our veteran Kaplan Teachers. You will be asked to prepare and present 2-4 sample problems, and then answer a few additional questions about yourself. After presenting each question, you will receive feedback and coaching, and will be asked to incorporate this into your next problem.

Step 4: The Faculty Hiring Manager interview
The Faculty Hiring Manager interview is the final stage of our application process and is hosted online. It is a more standard interview format, focusing on the specifics of the area for which you applied, and assessing whether your qualifications match the requirements of our specific open position and are a great fit for our team and culture. This is an opportunity for you to get to know the position a bit better as well, and to decide if it is a good fit for you. The Hiring Manager will make the decision to extend you an offer to join the Kaplan team.

Step 5: Training and Teaching!
As a new hire you will attend a customized, asynchronous training program that will prepare you to be an excellent Kaplan teacher. Your training will continue into your first class and beyond, and you will be provided with a mentor who can offer guidance and support as a Kaplan instructor. You will also work closely with your Faculty Manager to find an appropriate first class schedule and course or tutoring student. Congratulations! You are ready to teach for Kaplan Test Prep!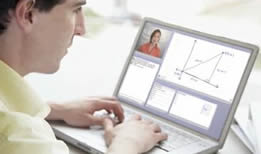 Benefits and Opportunities for Professional Development
Kaplan cares about the personal well-being and professional growth of our employees. We recognize the importance of a total compensation package that includes benefits and perks beyond your hourly rate of pay.
The information below provides an overview of some major benefits and perks that Kaplan offers instructors who qualify.
Career Growth Opportunities
Join a growing global company in a truly unique industry, one that offers a blend of education and business, providing multiple career paths for our employees. Many of Kaplan's leaders started as instructors and continue to teach today!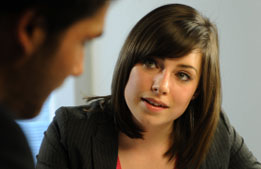 Frequently Asked Questions
Read more about the Qualifications & Requirements, Application Process and Opportunity to teach for Kaplan.
FAQ Topics:

Qualifications & Requirements
Do I need previous teaching experience?
No. While many candidates do find previous experience in teaching/coaching/training helpful, previous teaching or tutoring experience is not a requirement.

I am only proficient in one section of the exam I would like to teach. Am I still an eligible candidate?
No; Kaplan teachers are generalists and are proficient in all sections of the exams that they are teaching. We do often find that the skills necessary to score highly on one section of the exam are transferrable to other sections, so we do offer the opportunity to retest on any sections of a test with us in order to score qualify to teach.
If you are unable to meet the requirements to teach for us, you can find additional open positions across any of Kaplan's businesses by visiting www.kaplan.com/careers.
Is it possible for me to teach test prep courses for multiple exams? I've scored extremely well on multiple standardized tests.
Yes! The primary requirement is that you have taken the exam you are interested in teaching for and have achieved a score at or above the 90th percentile on that test. We will help train you to teach for other exams on which you have also achieved scores at or above the 90th percentile.
In addition, once you are hired as a teacher for Kaplan, you can take additional qualifying exams with us to score qualify to teach test prep for other exams.
I completed a diagnostic test at a Kaplan event, or as part of a Kaplan class, and score qualified to teach for Kaplan. What is my next step?
Congratulations! Score qualification is the first requirement in applying to teach for Kaplan. You are now ready to apply online through our website.

Application Process
How long does the application process take?
Our process can take 3-5 weeks, on average, to reach the offer and training stages. Training, which is paid, is approximately 25 hours and generally takes an additional 2-4 weeks before your class will start. These times are approximate and the Hiring Manager for your area will be able to provide more information on timeline at the Faculty Manager Interview stage. Teaching for Kaplan is a highly rewarding and enriching experience, but please expect that the schedule and time as you begin with Kaplan may not be the number of hours or standard schedule that other part-time jobs provide.

The Opportunity
Who are my students?
Your students will have diverse backgrounds, but generally reflect the population of test takers for the respective exam you are teaching. For example, MCAT students are typically undergraduate students who are on a pre-med track (future MDs) and SAT students are typically sophomore and junior high-school students.
Where do classes take place?
Instruction takes place in a variety of settings including Kaplan Centers; off-site rented classroom facilities; local schools and universities; and online via our Classroom Anywhere™ or Live Online platform, where you may teach from home or remotely.
What is Live Online?
Live Online is a synchronous, online environment for teaching and tutoring, which allows instructors to teach from remote locations, including one's own home. Many of our most experienced and successful faculty teach both in-person classes and in our Live Online environment. There is a separate certification and training process set up for our Live Online instructors.
Will I need to create my own curriculum or syllabus?
No, you will use Kaplan's predefined and proven curriculum to help students achieve success. You'll receive training not only in the Kaplan methods, but also in how to teach Kaplan's courses effectively. You'll have a chance to build pedagogical skill and make individualized study recommendations to students based on their specific needs, but all the resources are created for you ahead of time.
Is teaching for Kaplan part or full time?
We offer both types of opportunities, but the vast majority of our openings are for part-time instructors. On average, our part-time instructors work anywhere from 6-20 hours a week, between class and preparation time. We pay for both "in class" and "out of class" prep time.
I work/go to school/have other commitments during the day, so I need a position with flexible hours. Is this possible?
Yes. Our classes usually run during evenings and weekends, so it's an ideal schedule for students or professionals who are looking to supplement their income in their off-hours. We also have a robust schedule of classes via our Live Online platform that allows for qualified instructors to choose from schedules that span multiple time zones.

Is the position transferable? I may be moving to another area of the country in the near future, but I am still interested in applying to teach for Kaplan.
Yes, teaching for Kaplan does offer opportunities for transferring locations. We offer classes and opportunities to teach nationwide as well as Live Online (once eligibility requirements are met).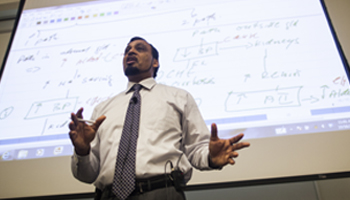 Meet Our Teachers
Kaplan teachers come from diverse backgrounds, but share in our company's longstanding mission to help students achieve their educational and career goals.
Our instructors are engaging and dynamic presenters, with a proven ability to motivate others. They are energized and driven by student interaction, and place a high value on academic readiness and success.
Learn more about our featured teachers below and why they enjoy teaching for Kaplan.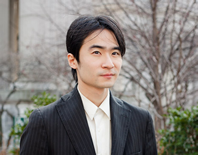 Drace Zhan
"The most rewarding feeling from Kaplan has always been arriving home from a tiring day to see an email from a past student thanking you for taking an active role in their journey towards success"
- Drace Zhan, Pre-College Instructor
Drace joined the Kaplan Pre-College team in 2006. Based in New York City, he plays an active role as teacher, faculty mentor, and advisor. Drace's adjunct teaching activities include roles on the MCAT content development, faculty observation, and technical interview teams. Outside of exploring his passion for boardgaming, Drace is also active in E-sport/virtual technology.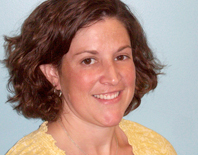 Alyssa Weaver
"I feel that the staff I work with are extremely helpful and friendly. We all have the same goals: To help students learn the skills the need to confidently pass the first time."
- Alyssa Weaver, NCLEX Instructor
Alyssa enjoys teaching nursing grads how to build their confidence and ease the stress that licensing exams can bring. With a Masters of Science in Nursing, Alyssa has clinical work experience in the Adult Neurosurgical Intensive Care Unit at the University of Michigan Hospital. She believes in making herself available outside of class and giving back to the profession she loves, finding the biggest reward in hearing about students passing their exams.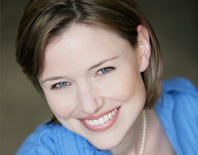 Debbie Campbell
"Kaplan has always offered me new challenges and opportunities to get involved with cutting-edge educational advances and technologies."
- Debbie Campbell, PreCollege, GRE and GMAT Live Online Instructor
Debbie has been with Kaplan for more than a decade and prepared more than 750 students for success on standardized tests. She has worked for multiple centers as a teacher, tutor and trainer; helped develop revised PreCollege curriculum; hosted special events for Kaplan's marketing and publicity divisions; earned Elite instructor status and two awards for Teacher of the Year and has scored above the 95th percentile on every test she teaches. Debbie is also a working actress and an avid yoga practitioner.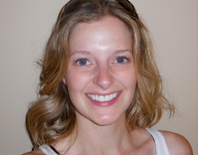 Kristin Anderson
"My favorite part about teaching for Kaplan is my Kaplan family."
- Kristin Anderson, Master Pre-Health Instructor and Teacher Trainer
Kristin began as an ACT instructor for Kaplan in 2003. Since then, she's taught SAT, PSAT, DAT, OAT, PCAT and MCAT courses, in the classroom and online. Kristin earned her BS in Biochemistry from the University of St. Thomas and is earning a PhD in Immunology at the University of Minnesota. She believes Kaplan has the most friendly, welcoming and fun teachers around, providing her with the ultimate work environment.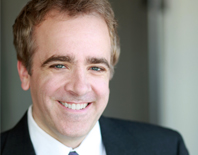 Max Zener
"I really enjoy helping students re-orient their thinking about the GMAT so that they can score much higher than they did before."
- Max Zener, GMAT Instructor
Max wrote most of the Kaplan GMAT Premiere retail book. He earned his BA in Biology and BA in Theatre from Wesleyan University and since 2003 has taught with Kaplan for GRE, LSAT, SAT, SHSAT, and TOEFL courses, plus GMAT classes especially for non-native English speakers. Max calls himself a grammar geek; he scored a perfect 800 on the GMAT, and 800 on both GRE sections. Max was honored with the Manhattan-wide Teacher of the Year award, as well as Trainer of the Year. He devotes his free time to a passion for cooking.
Teach for Kaplan Medical
Kaplan Medical is searching for qualified, energetic faculty members to join our group of expert instructors. If you have a passion for teaching and enjoy helping students reach their goals, teaching board review might be right for you!
More interested in writing than lecturing? We have opportunities in course and content development and item writing as well.
About Kaplan Medical
With over 40 years of experience in health sciences education, Kaplan Medical is the leader in USMLE, COMLEX, NBDE, NAPLEX and PANCE preparation.
As the heart and soul of our review programs, our faculty consists of practitioners and academically based doctors, dentists, and pharmacists who are passionate about teaching and engaging with students in the classroom.
It is our dynamic combination of expert instructors and comprehensive materials that allows Kaplan Medical to offer the best programs available to help medical students, physicians, dentists, and pharmacists pass their licensure exams.
Am I Qualified?
Ideal candidates will have earned a PhD in a related science and/or completed medical school, obtained licensure, finished residency and should have some teaching experience at a medical school and/or hospital. A dynamic, creative personality and a love for teaching are a huge plus.
Click here for a full list of qualifications
5 Great Reasons to Teach for Kaplan Medical
o Make a difference in students' lives by helping them excel on their licensing exams
o Earn excellent pay
o Enjoy flexible, part-time hours
o Work with well-respected peers in a stimulating environment
o Travel

Apply Now
If you are interested in joining the Kaplan Medical team and meet the qualifications, please submit this form.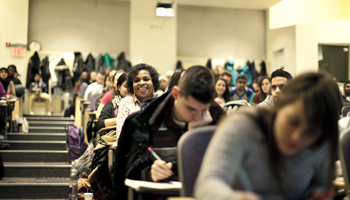 Apply Now
Ready to Join Our Team? Apply today! Follow these simple steps to find the right opportunity for you.
Step 1: Click here to search for available positions.

Step 2: Define your search criteria by state and exam. (To search for multiple exams, insert "or" between exams.)

Step 3: Apply to the opportunities that most closely match your qualifications.