Police Exam Review Books 
Kaplan's comprehensive test prep books are a great starting point and study resource while you're preparing for your police exam.
Test taking strategies, practice and review.
In addition to full-length practice tests, our test prep books include content reviews for each section of the test and offer some of our best test-taking strategies and tips.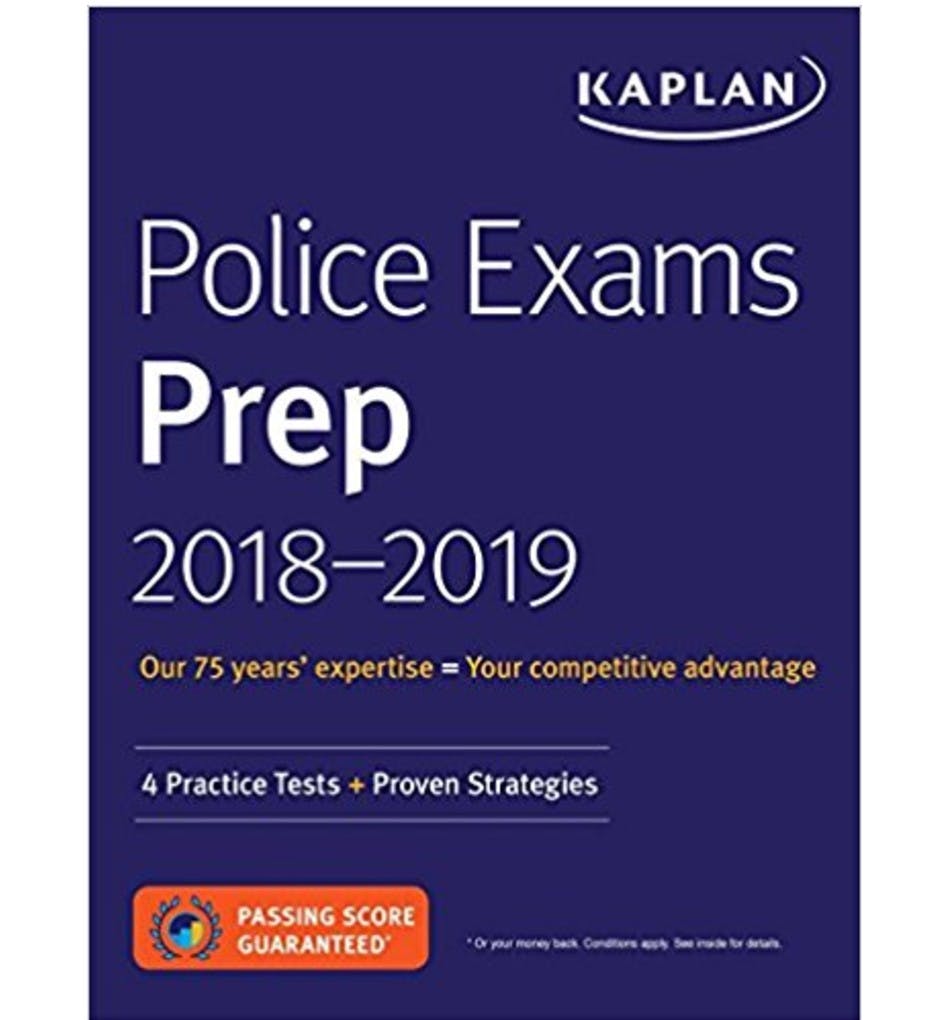 Police Exams Prep 2018-2019
By Kaplan Test Prep
Featuring up-to-date content review, realistic practice questions, and 4 practice tests, Kaplan's Police Exams Prep is your complete guide to becoming a police officer in the United States.
Buy on Amazon