Praxis® Prep Resources
Taking the Praxis exams? Kaplan's test prep book is your go-to resource as you get ready for this important step toward your teaching certification.
Content review, test-taking strategies, and realistic practice
Assess your strengths and weaknesses, then tackle your Praxis prep with targeted review and full-length practice tests on the 3 Core Praxis exams and several Praxis subject tests.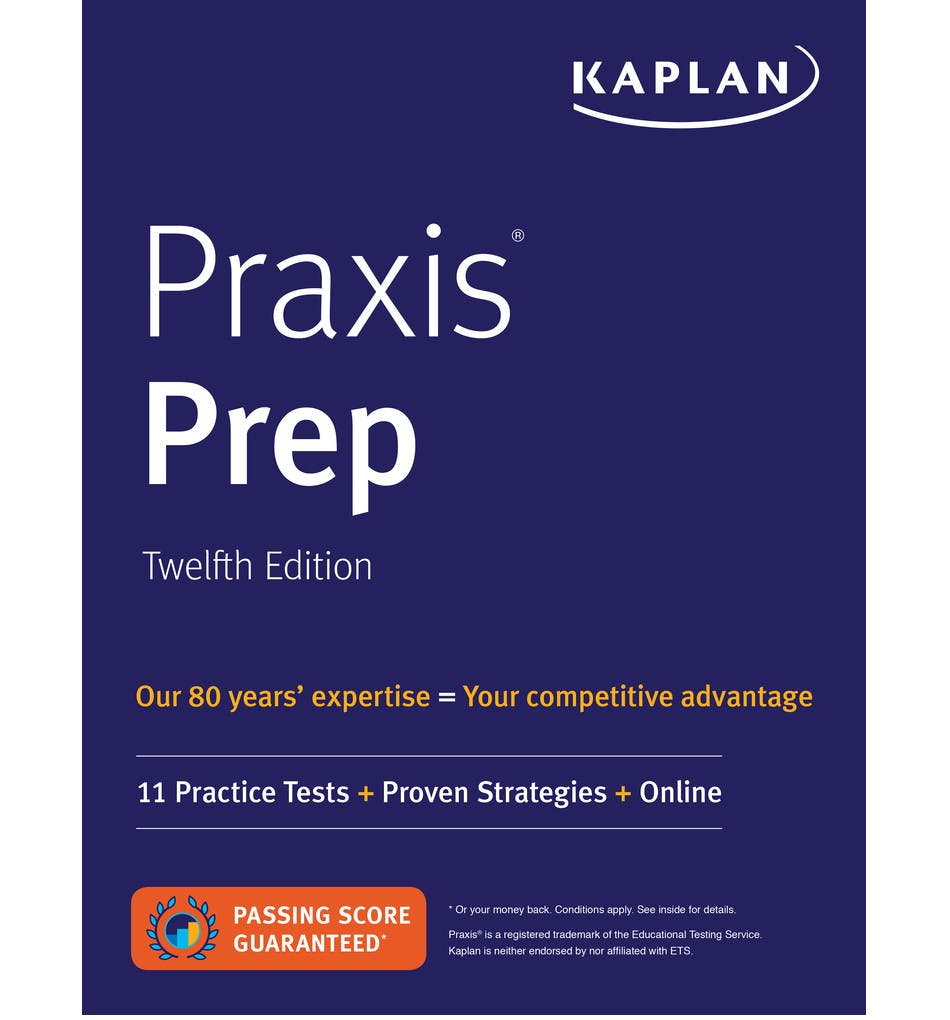 Praxis Prep, 12th edition
By Kaplan Test Prep
Praxis Prep features comprehensive content review, realistic practice, and Kaplan's proven test-taking strategies to help you pass the Praxis, whether you're taking the Core tests or a Subject Assessment test.
Buy on Amazon
Praxis Core Academic Skills for Educators tests in Reading, Writing, and Mathematics are frequently used as a basis for admission into teaching programs. Praxis Subject Assessments and Praxis Content Knowledge for Teaching Assessments are often required as part of the teacher certification process.
This book + online study system includes new content, the latest test information, and Kaplan's proven strategies for success that have helped students for more than 75 years.
Over 1,000 practice questions
Answers and detailed explanations for each question, including sample written responses
3 full-length computer-based Praxis Core practice tests—one each for Reading, Writing, and Mathematics
3 full-length computer-based Praxis Principles of Learning and Teaching (PLT) practice tests—one each for K-6, 5-9, and 7-12
2 full-length computer-based Elementary Education practice tests—one for Content Knowledge and Curriculum, one for Instruction & Assessment
4 Subject Assessment question banks (Math, Science, Reading & Language Arts, and Social Studies)
Pre-tests for each chapter to assess strengths and weaknesses
In-depth and targeted review of all tested material
Books not for you? Check these out.
Prep Course
Our Praxis Prep option is your complete Praxis study resource, with personalized online practice.