Prioritizing the Individual in Digital Classrooms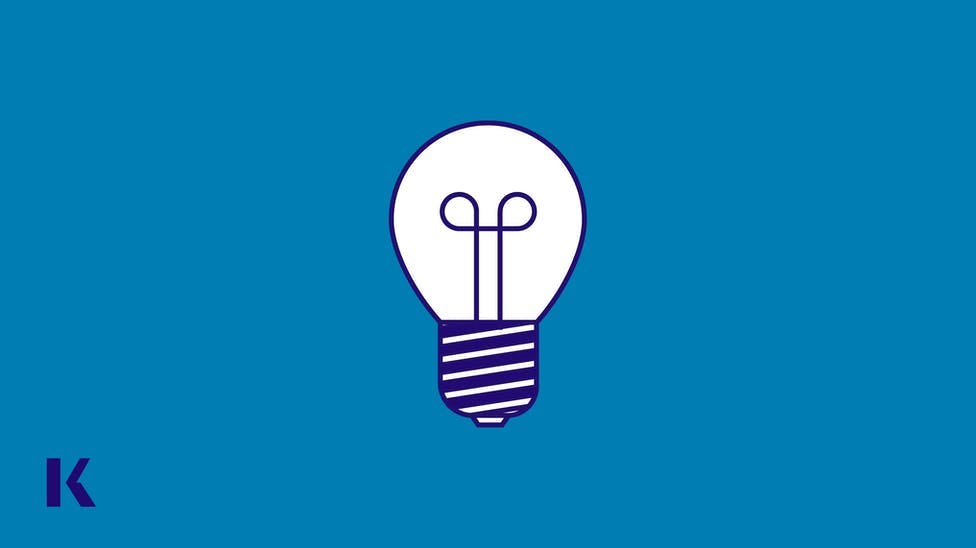 Prior to 2020, we all knew people who had experienced online learning in some way or another, and sometimes it was even ourselves. What we certainly didn't know was that virtual school was about to become ubiquitous. During the COVID-19 pandemic, teachers and professors at all levels were forced to pivot and adapt in unprecedented ways to deliver their lessons. At Kaplan, we used the rise in virtual synchronous sessions to work directly with students to learn more about their optimal learning conditions. 
The Potential and Pitfalls of Virtual Classroom Platforms
What definitely helped educators and learners were the improvements in telecommunications―specifically the rise of Zoom. For the first time, we could expect to be able to have face-to-face communication in a virtual group setting without all the technological glitches. And all the face-to-face time was crucial to maintaining the professional as well as the personal relationships through all the time spent away from schools. 
At Kaplan, we were just as excited as all the other schools to leverage this technology for virtual teaching and to help students feel even more like they were in class while at home. Surprisingly, what we quickly realized was that Zoom's technology hasn't yet translated to better digital classroom delivery in terms of individual engagement and support in larger classroom settings.
"Seeing" a Student Doesn't Have to Mean Visually
During the pandemic, social and emotional learning (SEL) needs are more important than ever. We need to be able to see and hear from our students and address their individual needs. "Seeing" a student doesn't have to mean visually. Just because a student is on camera, doesn't mean they are engaged, and we shouldn't just rely on students being on camera to get their input. We need to prioritize creating a classroom environment where all students can participate without having to worry about technology. 
Students need to be seen, heard and met where they are. It is not just about being on camera, but being known by their teacher and engaged in their work. For instance, not all students will feel comfortable broadcasting in front of fellow students. As a result, we need to allow them to engage using all the tools available including chat (both public and private), Q&A, polls, and more. We use all these tools to ensure students know that they, and their unique needs, matter and will be supported. Most platforms have these tools but many of them, like Zoom, make it challenging to use them to support students on an individual level.
Prioritizing Student Engagement Above All
In our Kaplan classes, we prioritize individual student engagement above all. We accomplish this by ensuring every class is taught by a team of on-camera and off-camera instructors (scaled to the number of students in the class.) The off-camera instructors' primary responsibility is to "see" students through their responses via chat, polls, and their engagement levels. Polling, for instance, allows us to empower students to share their needs in a low risk format, and that then helps us adapt lessons for the whole group in a data driven way. It's also important that we know which student chose which response during the class experience in case a student needs extra help. Engagement meters that are available during class can help us understand when a student is being distracted. Using all this information, students can reach out to teachers or expect immediate intervention and support from teachers based on their needs. 
The opportunity for all of our students to have a private, 1:1 conversation with an instructor during class is one of the most important aspects of their experience. We're keeping a close eye on when we can use Zoom to help facilitate the other modes of communication that students can utilize to great effect to share their needs. 
Video Fatigue: The Struggle is Real
We also can't expect students to always be on camera. "Video Fatigue" is real and comes from the effort it takes to show they're engaged. A recent article from Harvard Business Review explains how our brains work overtime to really sense how people on camera are feeling when we only have some of the cues present as compared with when we were in the same physical space. When students are on camera, they also spend extra effort staring into the camera to show that they are engaged. (We simply wouldn't stare into someone's eyes for an extended period of time in a typical in-person conversation.) This fatigue, and the distractions inherent in working or attending school from home, lead to multitasking―which can also mean more effort expended in pretending to be engaged by looking at the camera, while simultaneously posting or texting in another window. This is not to say that video doesn't have a place, but as educators, we should make that place very intentional.
Making Virtual Classrooms Intentional
Class should not be about surveillance of students, but rather making sure they can participate and have what they need to succeed. Using small breakout rooms with a collaborative exercise is a perfect example of where video can be amazing. On the flipside, having a teacher cover an incredibly dense topic or review questions does not require being on camera to be effective. Ultimately, this allows students to "come as they are." By removing the student's burden to always present themselves visually, we create an environment where the only thing a student needs to bring when they show up is themselves and an openness to learning.
At Kaplan, we're looking forward to seeing how virtual platforms continue to respond and evolve to changing students' needs. We are always on the look for new opportunities to better serve and support our learners. In the meantime, we will utilize Zoom for our small groups and tutoring, and keep an eye out for its growth for educational purposes. As always, we will plan to remain flexible and vigilant while continuing to prioritize students' needs above all. 
CONCLUSION
Technology like Zoom is making it easier for everyone to have the virtual face-to-face communication they need to build relationships. But, face-to-face isn't the only thing we need to build safe, effective learning environments. We'll continue to work closely with our students to find the best platform and structure to meet their individual learning needs. We look forward to working together to help all students learn best in this new environment.
If you are interested in discussing solutions for your students' virtual learning needs, you can book a free consultation.
Additionally, you an explore our Digital Classroom Resources blogs for more tips, guidelines, and videos, such as the following articles :
For more educator resources to use in the digital classroom, read more articles on our blog.