Better Together? When and How to Use Synchronous Sessions for Greatest Impact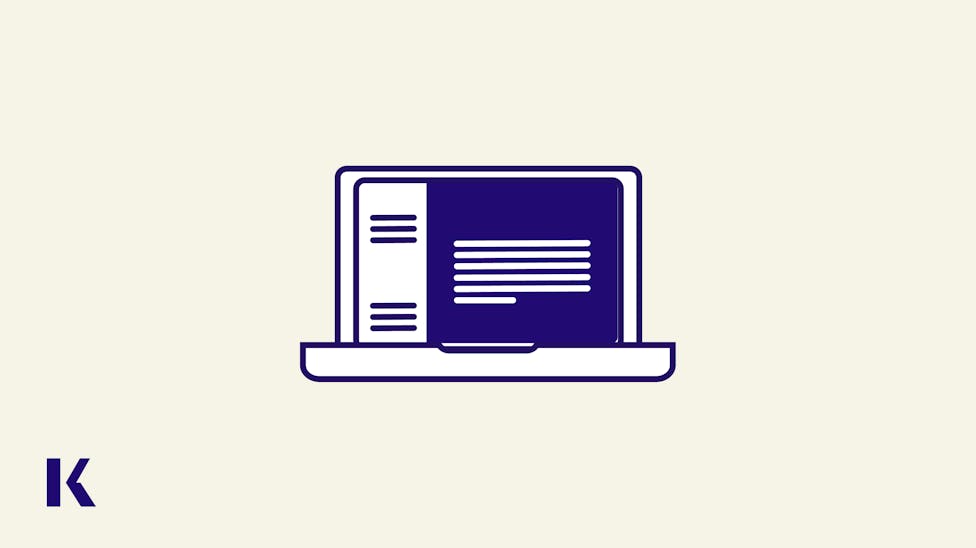 Flipped classroom, blended learning, partially online, and hybrid learning are all terms that have floated to the surface as the US wrestles with what back-to-school should look like during the COVID-19 pandemic. While each of these is a slightly different application of the tools, all of them mean students will spend some time learning on their own in an online environment, and some time together—either in-person or live online. 
Initially, asynchronous or self-study courses were often relegated to those (mostly) adult learners who have deep intrinsic motivation to achieve their goals. Eventually, with colleges and K-12 systems adopting learning management systems (LMS) to broaden their reach and support on-campus learners, asynchronous learning activities became more common. Online study tools such as Khan Academy, Quizlet, and Duolingo are examples of asynchronous tools that are now used quite commonly both within formal learning settings and for personal growth. While these tools feature a solid application of learning theory and drive engagement, they aren't perfect for every kind of learning or learner.
On the flip side, synchronous learning can be achieved through streaming video using platforms like Google Meet, Zoom, and a host of others. While access to technology and reliable internet continue to be an issue that can impact these sessions, there are clear-cut situations where it's worth managing the dogs barking and malfunctioning mute buttons to get everyone together. Let's talk about what each modality does well.
Activities Best Done Asynchronously
Lecture Content
Chunk it up (15 min max) and let them learn at their own pace. There's no reason to have people on camera to absorb content. BONUS: Schools starting in-person may have to pivot to online at some point, so having this content (that you would have delivered live in an in-person classroom) in pre-recorded form means that the switch to online will be smooth. It will also provide the backbone for make-up and remediation sessions.
Practice Questions with Remediation and Reflection
Give learners the opportunity to prove they understand the lecture content. Have them review their questions, track error patterns and learn from their mistakes. There are a myriad of them on Teachers Pay Teachers if you are looking for a resource or ideas. 
Creative Application Exercises
There are a ton of third-party resources that are easy to use with your LMS. Think about ways students can use this technology to express individuality while demonstrating mastery of the content. Tools such as FlipGrid allow students to show their ideas/opinions and comment on their peers.
Activities Where Time Spent May Vary Greatly
While you could likely make this argument for many learning activities, sometimes there are assignments where you know it is going to be wide ranging in terms of effort and time needed. Examples are those activities with research, reflection and higher levels of application/tie-in and analysis. 
When Synchronous Is Superior
Checking-in On How They Are Doing Holistically
We have had great feedback on the use of private check-in polls at the start of every session where educators can hear from each student. Asking if they are ready to learn and providing the opportunity for open-ended feedback will help you assess the class stress levels and how much you are likely to accomplish during your session together.
Building Rapport
There is no doubt that being able to experience learning together at the same time creates a different bond than can be achieved working solo. But for this to happen, it must be intentional and facilitated by the educator.
Tying Things Together
Synthesizing the asynchronous work into a bigger online discussion, demonstration or activity in small groups/breakout rooms can be effective as both a check-in and for establishing community. 
Collaboration
While asynchronous working groups can be productive, collaborating in real-time is especially beneficial for newly formed groups where facilitation by the educator/TA is needed to ensure equal accountability. 
Activities Where Immediate Feedback is Needed
If you are at a point in the unit where you are delivering critical content that provides a foundation for future learning, schedule a synchronous session where students can answer poll questions and you can glean some formative feedback to adjust if needed.
Q&A on Projects, Due Dates, etc. 
You may think you have provided all the guidance you could possibly deliver here, but it is likely never enough. Schedule some office hours to talk through assignments. You can't go wrong with over-communicating here. 
Expectation Setting is Key
When students come to a physical building for school, the experience is immersive and purpose-built. Culturally, the environment reinforces the premise that all activities in the building are focused around student learning and growth. This is solidly not the case when students are learning from home. Just as you may have struggled teaching from home, there is no doubt that students have a much harder time paying attention and flipping the switch that means "it's school time now." To a certain extent, this means that there is a bigger burden placed upon the structure of the online resources and the guidelines on how to use them.
When Building Online Assets, Here Are Some Things to Consider:
Where can students (and guardians, if applicable) check their progress to be sure they don't miss anything?
Where do they find the syllabus and online rubrics for assignments?
Do your best to communicate (approximate) time requirements where possible and appropriate.
Clearly set expectations and policies.
If there are synchronous meetings, are they required?
What is the on-camera policy?
What exactly are expectations for participation during the session? 
How can they get help?
LMS/technology issues?
If you don't know where to send them for tech support, then be ready to be tech support yourself
Linked/embedded or third-party tools?
Likewise, you should be familiar enough with tools you use that you can provide simple "beginners" guidance. Then know where to send students for further help
How can students best contact you?
Be specific here and set boundaries. When will you be checking email and when can they expect a response?
If you have major papers/projects, over-communicate:
Due dates
Milestones
Requirements.
If your assessments will be given online, what are the test-taking guidelines?
Be sure to familiarize yourself with any remote proctoring services your school may use
Set clear expectations of how the service will/won't be used in your class
Link to any technical requirements and assign them to your students (at minimum as a reading) a few days before your first assessment to ensure students will meet these requirements.
Balancing the Blend
Achieving the right mix of asynchronous and synchronous instruction is a tricky, yet worthwhile proposition. When done correctly, you are maximizing the best features of each type of delivery. However, getting there may require a bunch of trial and error, and will also depend on the learners in your classes. In other words, it's going to require flexibility, a solid growth mindset, and some humor. Just like it never fails that there will be a fire alarm during finals when you are teaching in a classroom, you can expect that there will be tech issues with online learning. Do your best to game out the "what ifs" and try to hold the rest with open hands. When in doubt, over-communicate expectations to your students and be as available as you can. This also means setting clear boundaries about your schedule so you can conserve your energy and have a wonderful school year—whether in-person or online.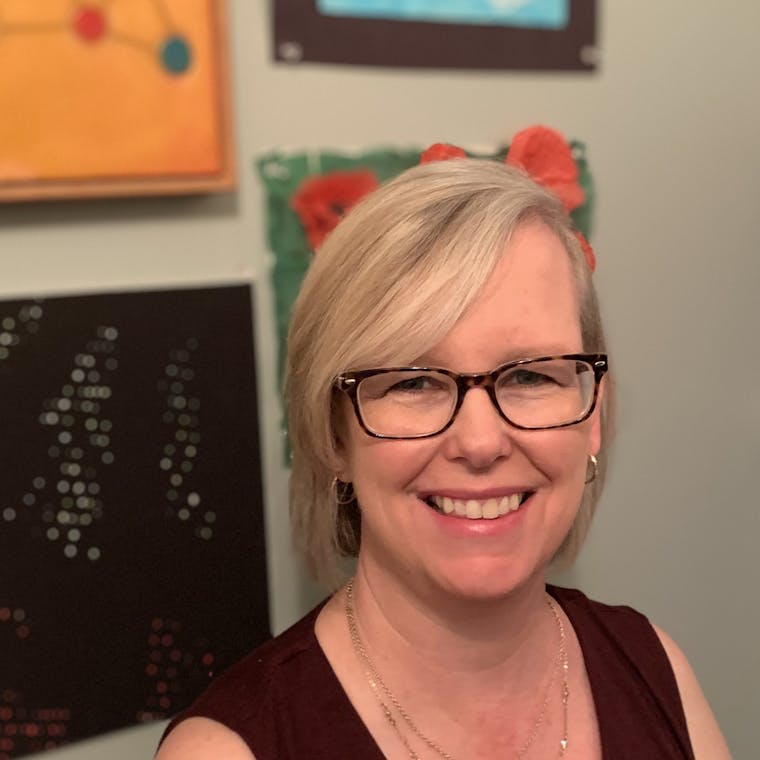 Kristin has worked in traditional, distance/online, and for-profit education for over 20 years. She has taught undergraduate marketing on an Army base; chemistry, algebra and physics at a private K-12 school, and she has delivered and proctored more standardized tests than one should ever have to count. At Kaplan Test Prep, Kristin helps craft tools and policies that promote solid learning science across all of KTP's business units. She holds a BS in health physics, an MBA in marketing, and an MSEd in instructional design and technology.
See more posts by Kristin Murner, MBA, MSEd, Director, Learning Design