YOUR LEGAL EDUCATION IS OUR PRIORITY
From LSAT to Bar and everything in between, we've got you covered.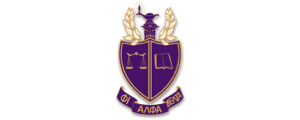 Exclusive PAD Member Benefits: 25% Off*
Contact the Phi Alpha Delta Executive Office at info@pad.org to obtain the P.A.D. members-only discount code.
LSAT Prep
You need LSAT prep that fits you. Our customizable prep comes with the perfect amount of instruction and practice, based on your own individual strengths and weaknesses.
Law School Prep
Start your first year of law school with confidence with a pre-law program designed in partnership with the American Bar Association. You'll get on-demand lessons and assignments that will help build key skills for law school and beyond.
Bar Review
Designed to help you pass the bar, our review provides you with the perfect mix of structure and guidance. Our team of instructors are lawyers themselves and will stop at nothing to ensure your success.
JUST FOR PRE-LAW STUDENTS
Pop Quiz: Answer 5 questions to test your LSAT knowledge.
Score Predictor: See how you'd score on the exam with a 15-minute, 12 question quiz.
20-Minute Workout: Take 20 minutes and strengthen your LSAT skills.
Free Practice Test: Get realistic practice with a free, full-length test
The best guarantee is one you won't need. But you get it anyway.
† Higher Score Guarantee: Conditions and restrictions apply, for complete guarantee eligibility requirements, visit kaptest.com/hsg
††Pass the bar guaranteed or your money back. Must be a first-time taker from an ABA approved law school and be enrolled in a Kaplan Bar Review Complete Course to qualify. Other restrictions apply. Click here for complete eligibility requirements.
*Pass rates based on responses to a survey of all first-time takers from accredited ABA law schools who are JD graduates and prepared for the July 2019 bar examination with Kaplan Bar Review. "Assigned practice" means MBE questions and essays assigned by Kaplan in its Bar Review Course.
**Students will be eligible for a 100% scholarship with a GPA of 3.5 or higher and EFC score of 2000 or lower. Currently enrolled Kaplan students are not eligible.