SHSAT High School Admissions Books
Kaplan's comprehensive test prep books are a great starting point and study resource while you're preparing for the SHSAT.
Test-taking strategies, practice, and review.
In addition to full-length practice tests, our test prep books include content reviews for each section of the tests and offer some of our best test-taking strategies and tips.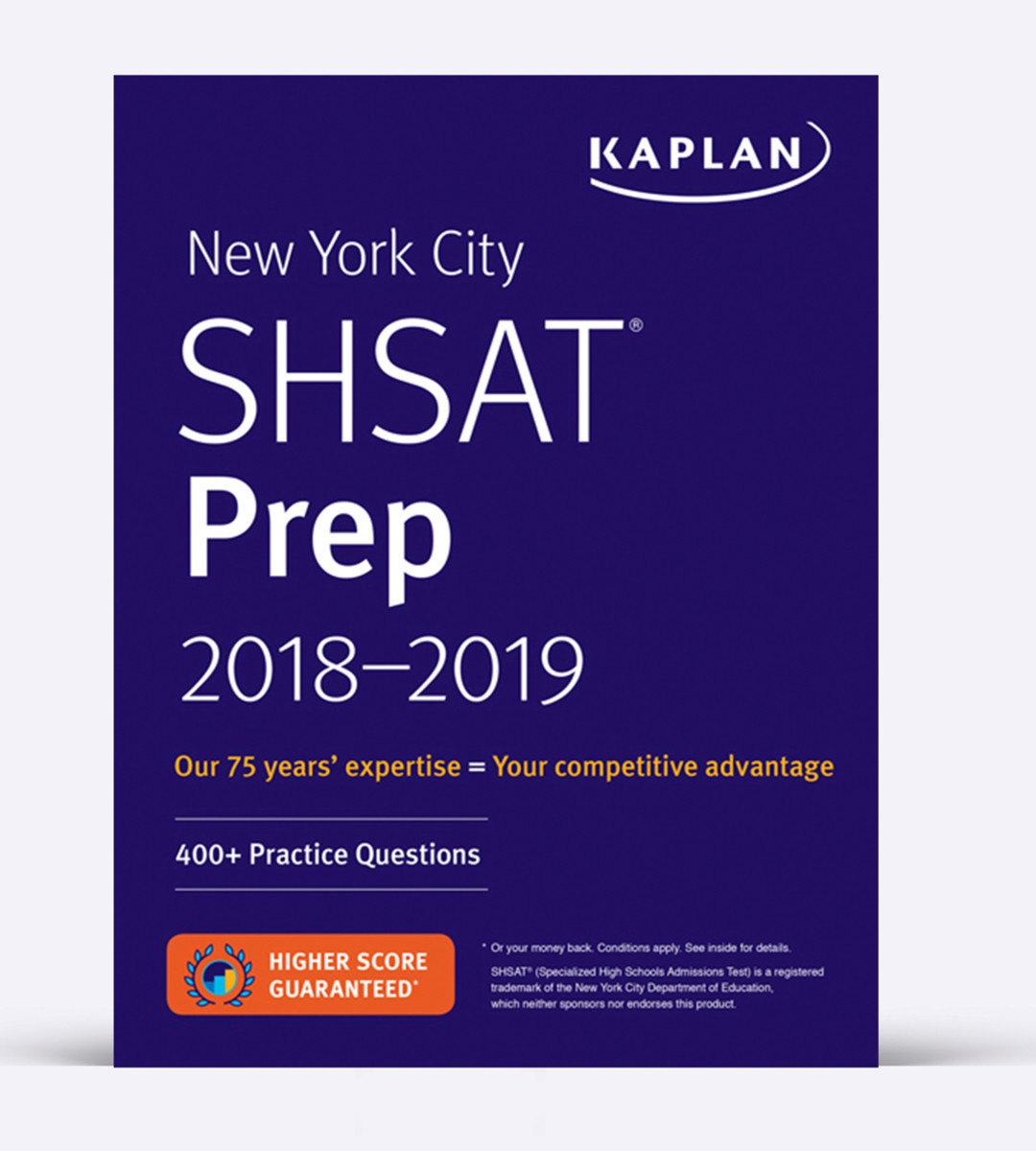 New York City SHSAT Prep 2018-2019
By Kaplan Test Prep
Kaplan's New York City SHSAT Prep 2018-2019 provides the most up-to-date content for the new Specialized High Schools Admissions Test (SHSAT). Our realistic practice questions, expert explanations, and skill-building review will help eighth- and ninth-grade NYC students face the SHSAT with confidence. New York City SHSAT Prep 2018-2019 provides students with everything they need to improve their scores—guaranteed.
Buy on Amazon
Explore More of Kaplan's Books
Led by an expert teacher, students review and practice every question type on the test and learn the skills and strategies they need to succeed.
The most personalized preparation available with an expert tutor guiding your child through a program customized especially for his or her unique needs, learning style, and score improvement goals.