Need help? Call 1-800-KAP-TEST
SHSAT High School Admissions Books
Kaplan's comprehensive test prep books are a great starting point and study resource while you're preparing for the SHSAT.
Test-taking strategies, practice, and review.
In addition to full-length practice tests, our test prep books include content reviews for each section of the tests and offer some of our best test-taking strategies and tips.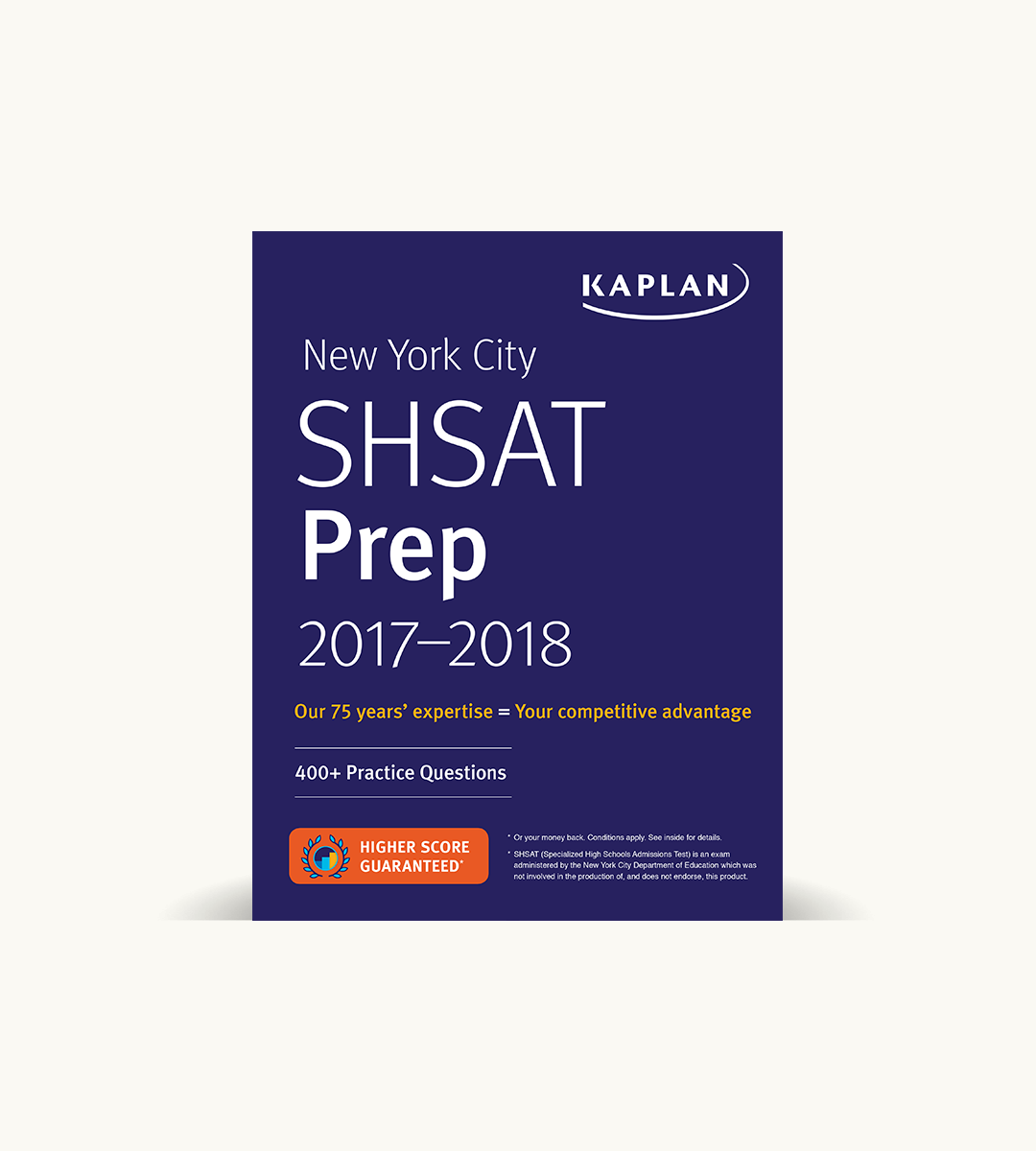 New York City SHSAT Prep 2017-2018
---
The revised New York City Specialized High Schools Admissions Test (SHSAT) takes effect in October 2017 and is the first update to the test in more than 20 years. Kaplan's updated prep guide gives eighth- and ninth-grade NYC students the tools they need to succeed on the new test.
New York City SHSAT Prep 2017-2018 provides students with everything they need to improve their scores on the new test—guaranteed.
Buy on Amazon
Explore More of Kaplan's Books