ATI TEAS® Review Books + Digital Resources
Kaplan's comprehensive test prep books are a great starting point and study resource while you're preparing for the ATI TEAS.
Test taking strategies, practice and review.
In addition to full-length practice tests, our test prep books include content reviews for each section of the test and offer some of our best test-taking strategies and tips.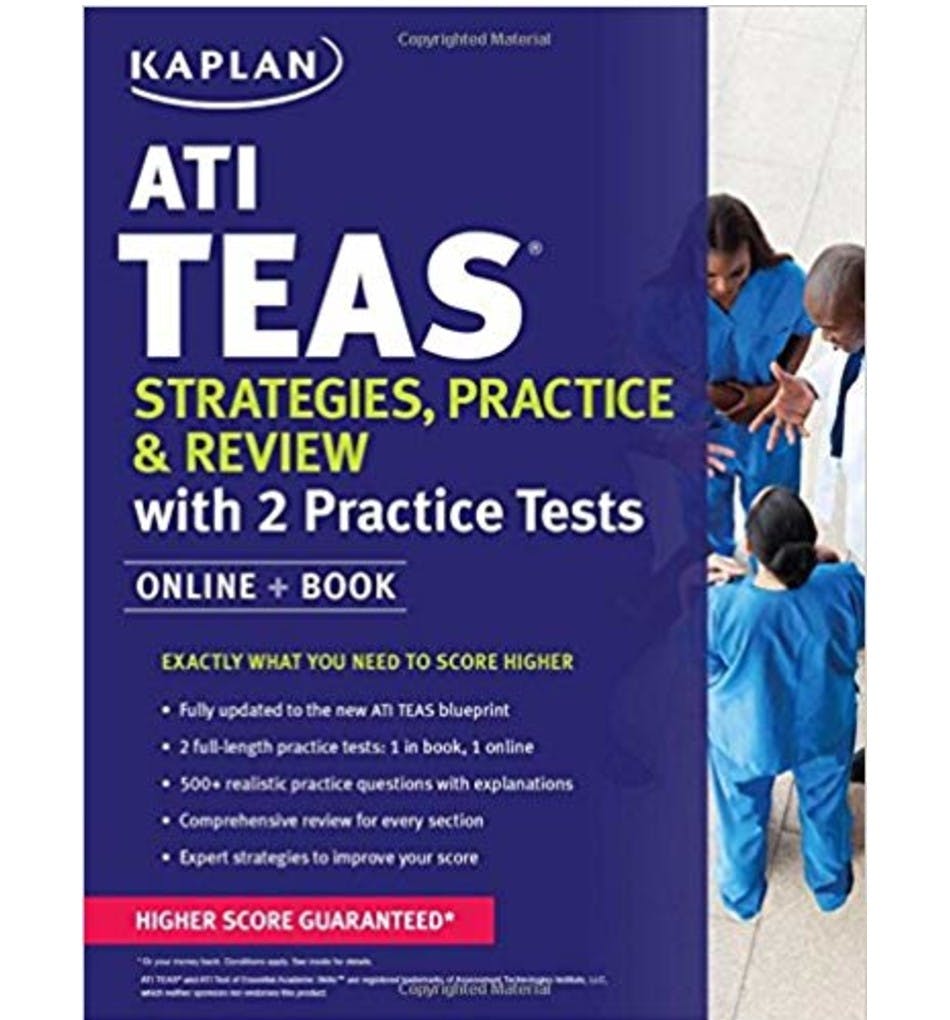 ATI TEAS Strategies, Practice & Review with 2 Practice Tests
By Kaplan Test Prep
Kaplan's ATI TEAS Strategies, Practice & Review provides comprehensive content review, realistic practice, and expert advice to help you face the test with confidence and get into the school of your choice. Kaplan's content review and practice questions are developed and tailored to the TEAS 6 for the most up-to-date prep. Our exam-focused instruction and targeted practice help you make the most of your study time.
buy on amazon
Qbank
Practice with 500+ test-like questions and get comprehensive explanations.