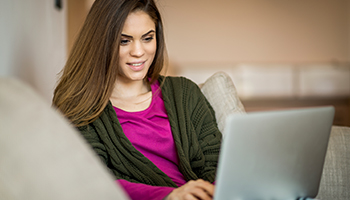 Level 1 + Step 1 Qbank
---
Experience test-day Déjà-vu!
Want to achieve your highest possible score on the Level 1 exam? Answer as many practice-questions as possible! Kaplan's Qbank questions are constantly updated by faculty, including ex-NBME writers. All questions are reviewed by high scorers to ensure they simulate Step 1 and Level 1 exams and are relentlessly test relevant.
Level 1 Qbank Includes:
Benefit from 1,000+ exam-like practice questions for Level 1 COMLEX-USA® in our newly updated Level 1 Qbank, including...
Exam-like practice written by expert faculty
Visually rich content with brand new images and tables
Full explanations; short summaries, and high-yield overview tables
Cross references to OMT Review, First Aid, Pathoma, Kaplan OMM Lecture Notes.
Completely redesigned user interface
Updates to all questions and explanations, images, and tables.
Step 1 Qbank Includes:
Benefit from over 2,100 exam-like practice questions for Step 1 USMLE® in our Step 1 Qbank, including...
Better Questions
2,100 reviewed, evaluated, and replaced in the past year based on student data.
100 new patient safety questions
300 additional questions added
1 diagnostic test, 2 full-length simulated Step 1 exams
Cross References to First Aid and Pathoma
Personalized progress reports
Simplified test creation
Interface that mimics the real test
Faster loading time
Review answers in-test
Completely rebuilt mobile app for effortless on-the-go prep.
Receive 30%* off your Level 1 prep! Use your AMA Medical Education Number when you check out online or by calling 1-800-KAP-TEST.
Enroll today! Call 1-800-KAP-TEST to speak with an advisor now.
If outside the U.S. or Canada, please call 1-212-997-5883.
* Have your Medical Education Number (ME#) handy (located on your AMA ID card). If you don't have it, call the AMA Customer Service at 1-800-262-3211. The 30% discount will automatically apply to all eligible courses. For more information click here. An active AMA membership is required to qualify for the course discount. Course discount is subject to verification of AMA membership and cannot be applied retroactively to an existing enrollment. Course discounts may not be combined with any local discounts, promotions, or other member discounts.
Not an AMA member? Enroll today at www.ama-assn.org.