USMLE Step 1 Qbank
3,300+ exam-like questions. Integrated test-taking strategies. A structured approach to answering questions with step-by-step strategies.
Learn More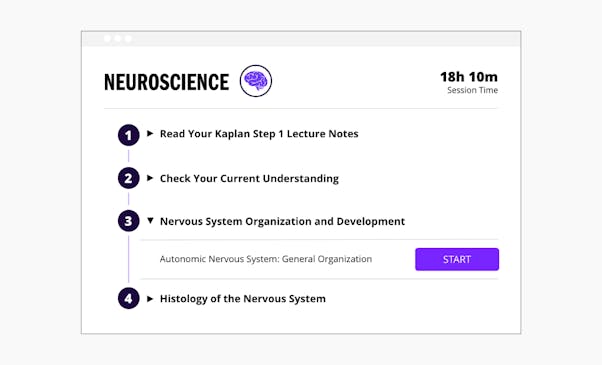 USMLE Step 1 Qbank Integrated Plan
Everything you get with our Qbank, plus 70+ hours of video lessons covering high yield topics and 490+ additional quiz questions.
Learn More
A LITTLE GOES A LONG WAY
Talk to an expert and have all your questions answered—free.
You'll know exactly where you stand and where to go next.
ABOUT THE USMLE STEP 1
The USMLE Step 1 is a one-day computerized examination that assesses whether you comprehend and can apply important concepts of the basic sciences to the practice of medicine. Step 1 is commonly seen as the most challenging exam and is more comprehensive than the exams taken throughout medical school.