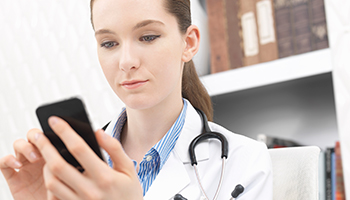 USMLE® Step 3 Qbank
---
Higher scores open doors.
From pre-med to med school, you've conquered quizzes and finals with the best of them. But now it's time to rise above the rest to achieve your highest possible score on the USMLE Step 3.
Here's what Step 3 Qbank offers you:
Over 900 exam-like questions, covering all diseases and conditions as they are tested on the exam, ensuring there will be no surprises on Test Day.
Select questions with page references to USMLE Master the Boards Step 3
Until Your Test® access (12 months). Get started earlier for a higher score.
Receive 30%* off your USMLE® prep! Use your AMA Medical Education Number when you check out online or by calling 1-800-KAP-TEST.
Select an option:
Enroll today! Call 1-800-KAP-TEST to speak with an advisor now.
If outside the U.S. or Canada, please call 1-212-997-5883.
* Have your Medical Education Number (ME#) handy (located on your AMA ID card). If you don't have it, call the AMA Customer Service at 1-800-262-3211. The 30% discount will automatically apply to all eligible courses. For more information click here. An active AMA membership is required to qualify for the course discount. Course discount is subject to verification of AMA membership and cannot be applied retroactively to an existing enrollment. Course discounts may not be combined with any local discounts, promotions, or other member discounts.
Not an AMA member? Enroll today at www.ama-assn.org.