NCLEX-PN® Review Books + Digital Resources
Kaplan's comprehensive test prep books are a great starting point and study resource while you're preparing for the NCLEX-PN.
Test taking strategies, practice and review.
In addition to full-length practice tests, our test prep books include content reviews for each section of the test and offer some of our best test-taking strategies and tips.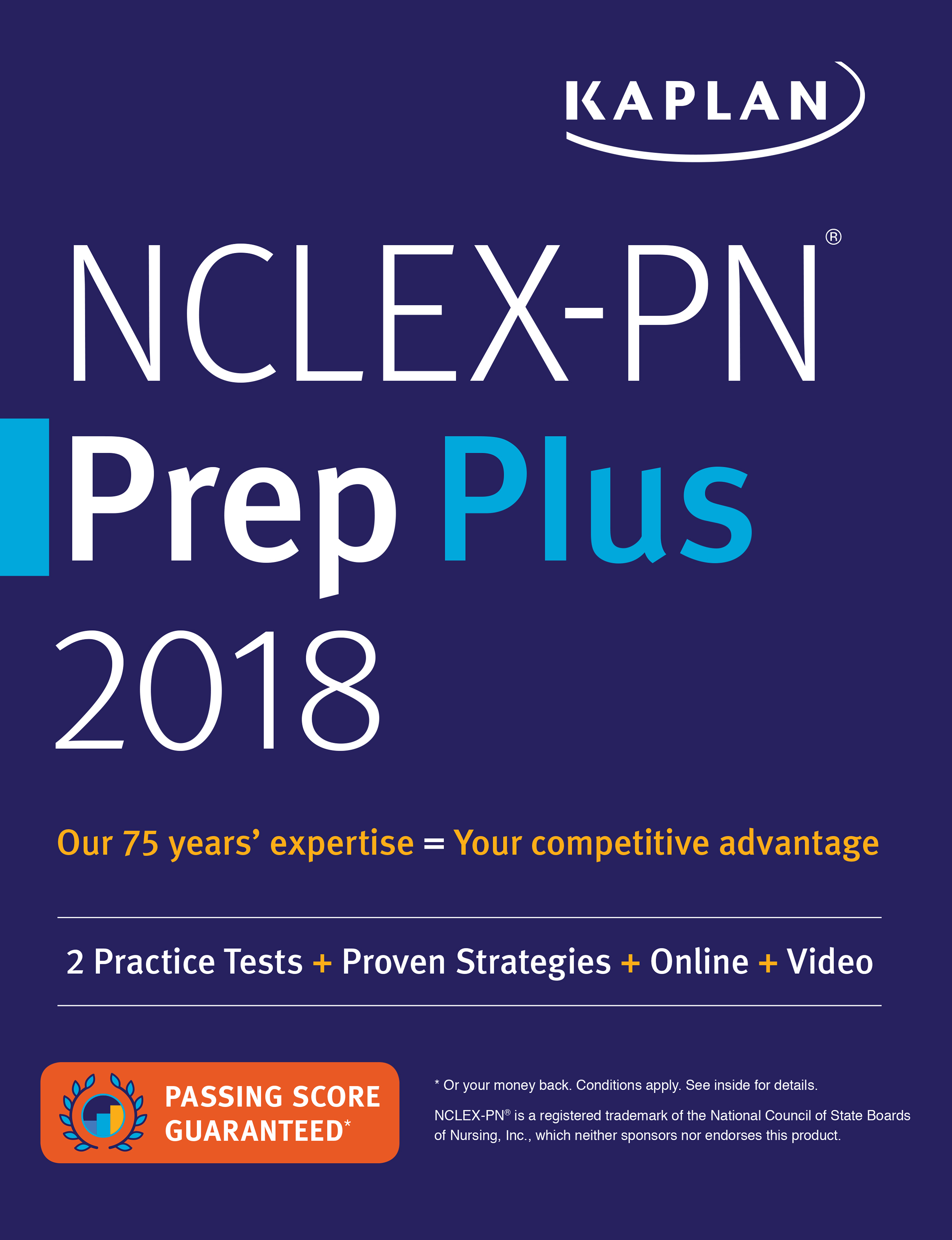 NCLEX­-PN® Prep Plus 2018
By Kaplan Test Prep
The NCLEX-PN exam is not just about what you know—it's about how you think. Kaplan's NCLEX-PN Prep Plus 2018 uses expert critical thinking strategies and targeted sample questions to help you put your expertise into practice and ace the exam! The NCLEX-PN exam tests how you'll apply the medical knowledge you've gained in real-life situations. In NCLEX-PN Prep Plus 2018, Kaplan's all-star nursing faculty teaches you 9 critical thinking pathways to help you break down what exam questions are asking. Six chapters end with practice sets to help you put these critical thinking principles into action.
Buy on Amazon