Save 20% on NCLEX-PN prep
Save on comprehensive prep plans. You'll get everything you need to take on the NCLEX-PN with confidence.
---
*Offer: Valid for 20% off the purchase price of all NCLEX-RN®and NCLEX-PN®review products. Sale runs August 12, 2019 through September 8, 2019 at midnight PT only. 20% cannot be combined with any other offer, is non-transferrable and is valid only for first-time enrollments.
NCLEX-PN® Review Books + Digital Resources
Resources and review books to get ready
Test taking strategies, practice and review.
In addition to full-length practice tests, our test prep books include content reviews for each section of the test and offer some of our best test-taking strategies and tips.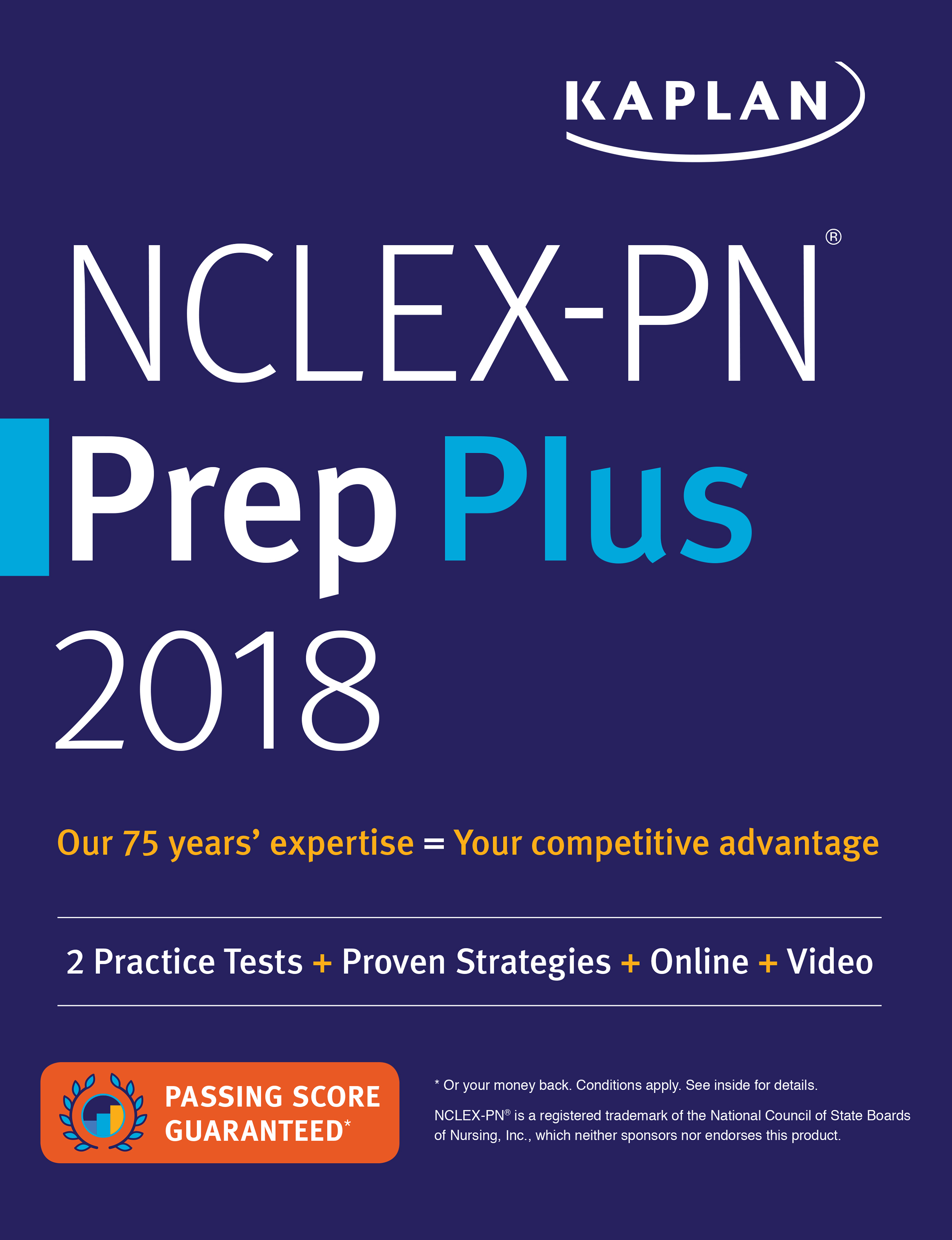 NCLEX­-PN® Prep Plus 2018
By Kaplan Test Prep