Pass/Fail vs Tiered Letter Grades for Nursing Students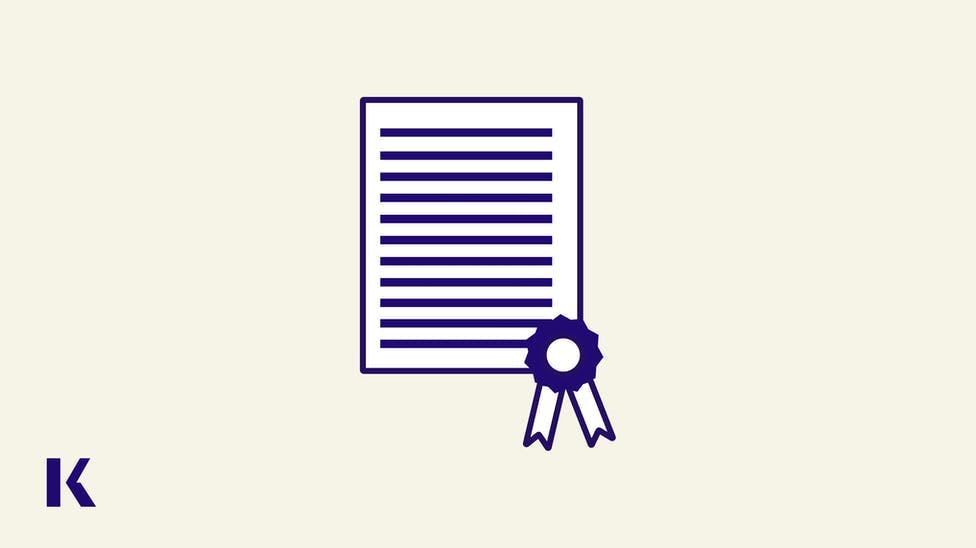 As I was contemplating how to approach writing this particular blog, I ran across a discussion in one of my nursing education specialty groups online.  A faculty member was expressing concern because their administration had informed the faculty that they could no longer require a specific tiered grade average on students' nursing exams before adding additional assignments for their final grade. This is a practice I have also always been accustomed to.  At my former institution, we required a score of 75% on exams before we allowed the additional assignments to count towards their grade.  If students did not meet the 75% on exams, they failed the course.  Our decision was based on the fact that students had to demonstrate a specific competency to pass the NCLEX.  
My original reaction to the post was to advise the teacher to remind the administration that this scoring method is tied to patient safety. If the administration insists on grading to include all assignments, they should decrease the number of assignments.  If students are unsuccessful in passing the exams, they may not be able to pass NCLEX and perhaps should not be a nurse. Then I took a step back and took a look at my opinions critically.  I realized that my thoughts are a bit harsh and that I have to remind myself that I am of a different generation—a "Boomer."  Therefore, my values and priorities may differ from many of todays' students (Yawson & Yamoah, 2020).  
Educating a New Generation of Nurses
Many students today have been taught differently than my generation. In order to be a better educator, I have to look at myself and understand the differences. I must change my approach to better serve our students.  I cannot afford to ignore how the current generations have embraced learning and education. I realized that I have to find a balance in order to give the best of me and espouse the best of the students. I want the nurses of tomorrow to be better than me.
Exploring Pass/Fail vs Letter Grades with i-Human Patients
We have heard the old adage, "because we have always done it this way".  When we apply evidence based practice, we often find this adage debunked and not the best practice.  When I first decided on the topic for this blog, I wanted to explore pass/fail vs letter grades as applied to i-Human Patients virtual simulation case studies because faculty commonly question how to grade these assignments.  
Students have so many assignments, multiple classes, clinicals, outside responsibilities, etc., that they are forced to prioritize.  If a grade is not involved, the assignment may fall down the ladder of priority, or worse―the pressure to do well may encourage them to cheat.  Students today need intrinsic motivation (Chaudhuri, 2020)—in my mind motivation to independently learn. Because i-Human is such an incredible tool that stimulates critical thinking and clinical judgment, I wanted to look at ways to help the student focus on learning and not on a grade.
The Loss of Critical Thinking Skills
Of course, there are pros and cons to each type of grading.  My Boomer self supports the tiered grading—hey, it worked for me, right?  On the other hand, some current issues in education may be linked to the pressure of tiered grades. I hear on a daily basis from faculty that students are coming to them and stating, "Just tell me what is on the test."  As a society, I believe that the stress of performance on standardized testing that begins in grammar school has pushed students to this high level of anxiety. In my opinion, critical thinking skills have suffered as a result.  
Anecdotally, faculty frequently tell me that students present to college with more poorly developed critical thinking skills than students in the past.  Indeed, we are facing the newly developed NCLEX exam due to the discovery that only 20% of employers are satisfied with new nurse graduates' abilities to critically think.  Furthermore, from the same studies 50% of hospital errors were linked to novice nurses and of those errors, 65% were attributed to poor critical thinking and clinical judgment skills (NCSBN, 2019).  As educators, we must do a better job of engaging our students in learning and problem solving for the sake of patient safety.
Not All Students Are Created Equally
The authors of a study from the Medical College of Georgia recognized that all students are not created equally.  Students from different backgrounds and schools come to college with different levels of abilities to study and apply information (Ange, Wood, Thomas & Wallach, 2018).  Realizing this concept, and even more so because they wanted to decrease students' stress, anxiety and competitiveness, they performed research to look at giving all of the Year 1 medical students grades of pass/fail.  Doing so would help them focus on learning how to learn as opposed to the stress of getting the best grade (Ange, Wood, Thomas, & Wallach, 2018).  When students entered their second year of medical school, they were then assigned tiered letter grades. The study found no difference in the students' second year performances or in their ability to pass their licensure exams compared to students who had received tiered grades in Year 1. By grading students as pass/fail, students experienced less stress and were able to focus more on learning. This school has since adopted the practice of grading everything as pass/fail for first year medical students. Other studies also support pass/fail as an acceptable option that promotes student success (Garbas & Fromm, 2021; Kim & George, 2018).
On the flipside, many educators may have experienced issues with interrater reliability—you know, when students complain that, "You grade much harder than Susie's instructor!  That is not fair!" Pass/fail can be subjective. Even when faculty have rubrics to follow, the rubrics can be subjective, and there have been studies that show that a "failure to fail" student does exist.  No one wants to be the person to dash a student's dreams of becoming a nurse.  Other reasons for this include the thought that as students' progress they will eventually "get it" (Docherty & Dieckman, 2015).  i-Human Patients rubrics can easily be quantified to better measure pass/fail which diminishes failure to fail and improves interrater reliability. With the pressure of a letter grade being eliminated, students can focus more on learning the whys of what they are doing.  If they understand the whys, then they will be able to apply what they have learned to other similar situations when they begin working with real patients.  Critical thinking comes from experience, common sense and knowledge.  i-Human Patients gives nursing students knowledge and experience in a safe and efficient environment.
References
Ange, B., Wood, E., Thomas, A. & Wallach, P. (2018). Differences in medical students' academic performance between a Pass/Fail and tiered grading system. Southern Medical Journal 111(11):683-686.
Chaudhuri, J. (2020). Stimulating intrinsic motivation in millennial students: a new generation, a new approach. Anatomic Science Education 13:250–271.
Docherty, A. & Dieckman, N. (2015). Is there evidence of failing to fail in our nursing schools? Nursing Education Perspectives 36(4): 226-231. doi: 10.5480/14-1485
Garbas, B. & Fromm, J. (2021). The effects of a pass-fail curriculum on a physician assistant program. Journal of Physician Assistant Education 32(4):248-252.
Kim, S. & George, P. (2018). The relationship between preclinical grading and the USMLE scores in US allopathic medical schools. Family Medicine 50(2):128-131. DOI: 10.22454/FamMed.2018.145163
National Council State Board of Nursing (2019). The right decisions come from the right questions [video]. Retrieved from https://www.ncsbn.org/14172.htm 
Yawson, D. & Yamoah, F. (2020). Understanding satisfaction essentials of E-learning in higher education: A multi-generational cohort perspective. Helyon 6. DOI: https://doi.org/10.1016/j.heliyon.2020.e05519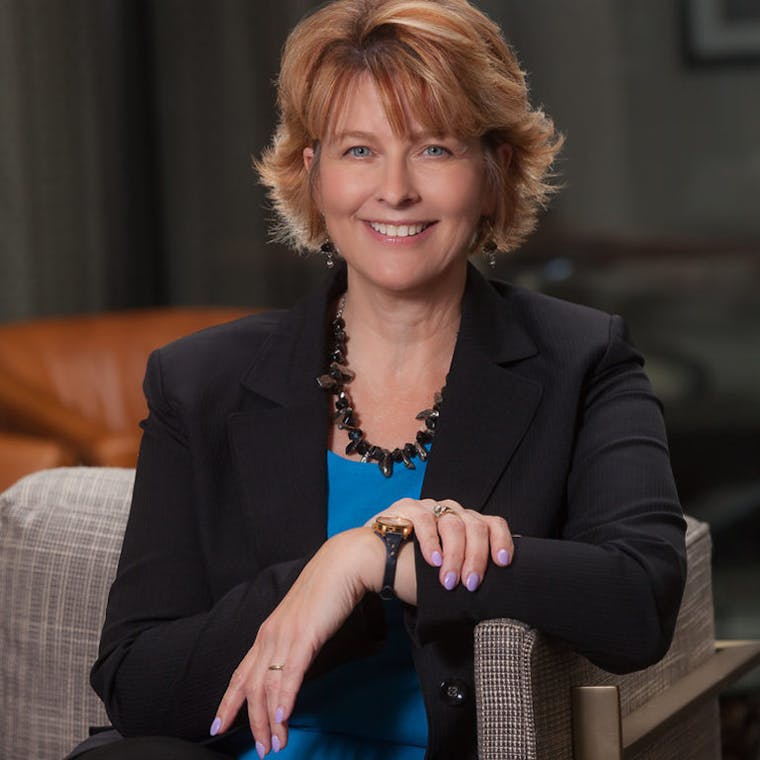 Dr. Bensinger is a Family Nurse Practitioner with over ten years of teaching experience at the undergraduate and graduate level.  She specializes in women's health.  She has served as an Assistant Professor and BSN/MSN Program director.  Her passion is in the area of teaching critical thinking and clinical reasoning.  She joined Kaplan in 2017 and enjoys working with faculty to promote student success.