User Experience (UX) Research as the Foundation for Delightful Product Design: An Interview with Kriztille Junio, UX Designer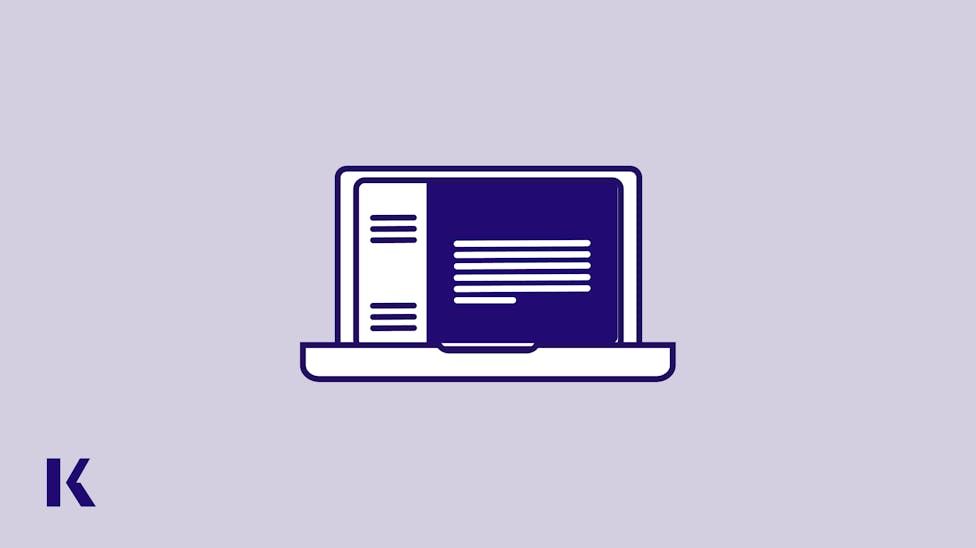 At Kaplan, there's an expert at the heart of everything we do, whether it's leading a class or developing innovative tools to help you and your students achieve your goals. Our teams bring their unique skill sets, backgrounds, and interests to their work―and their passion for creating excellent user experiences is evident in the results. This week, we're pleased to introduce you to Kriztille Junio, our UX Designer.
What is User Experience (UX) research?
User Experience (UX) Research is a systematic investigation to gain insights into our users' needs, behaviors, attitudes and pain points. By gathering data and interpreting feedback through various research methods such as surveys, interviews, usability testing, etc, we can better understand the problem and challenges we are trying to solve. We want to create a product based on real insights, not assumptions. 
The UX research process can be broken down into 3 parts:
Defining objectives and hypothesis
Selecting and conducting a research method 
Synthesizing the research
While this is typically done before any ideation or prototyping, it is also part of an iterative process. For example, during usability testing, our goal is to learn about how our users interact with a prototype, and interpreting that feedback to better understand if we have solved for the challenges we have identified.
What have we learned about nursing educators through UX research?
We have diverse types of users ranging from Deans, Directors, Faculty, Admin Assistants, Coordinators (Testing, Clinical, Admissions), Success Coaches/Advisors, and more. Each of these users have their own specific ways of using our Kaplan resources, and providing for the "jobs-to-be-done" was a great take away. 
Some commonly identified tasks or the "jobs-to-be-done"  were but not limited to:
Accessing reporting for variety of reasons
Scheduling / modifying tests
Submitting cohorts updates
Submitting new cohorts
Submitting account management requests
This was key in ensuring we create a product that meets the users' intentions based on what we understand about them.
How were UX research findings applied when conceptualizing and building out the new Nursing faculty dashboard experience?
We took what we know about nursing educators and used it to guide us in our design process. We know that our nursing educators based on their roles interact differently with the faculty site. A dean or director may only log into the faculty site at the end of the semester to review outcomes and utilization for their school whereas a test coordinator may be logging in daily or several times a week to coordinate testing. 
We want to be able to accommodate these scenarios. One of the ways we accomplished this is by focusing on organization and layout so that there is a clear and quick understanding of the information presented.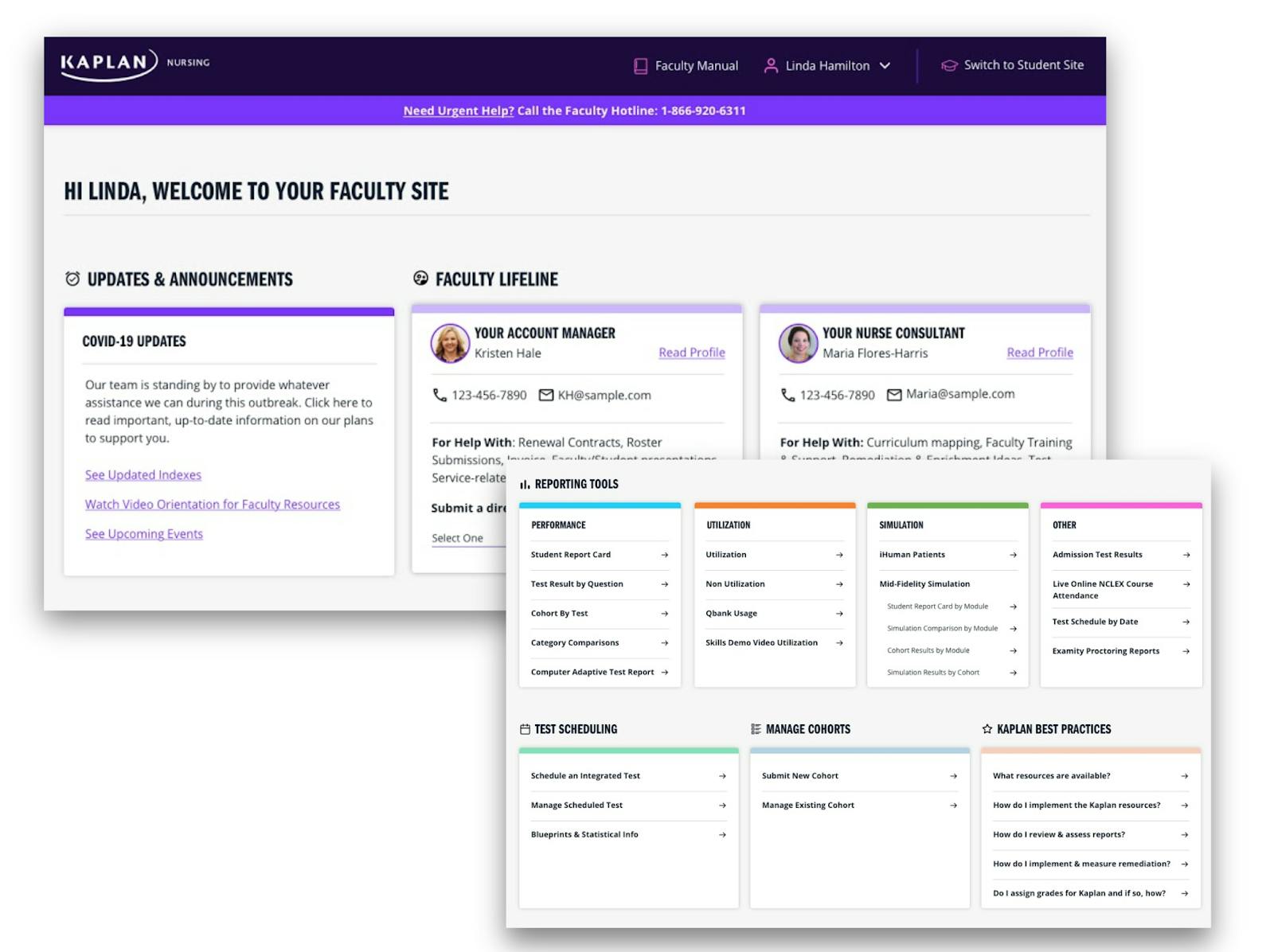 We placed all our reporting tools under specific buckets based on intended use: Performance, Utilization, Simulation, and Other. This helps the Dean or Director who only logs in at the end of semester to locate the reports they need. Likewise, with surfacing "Test Scheduling" and "Managing Cohorts" for the test coordinator or faculty who logs in more frequently.
What do you love most about working in UX research? 
One of the things I look forward to when doing UX research is when I get to talk with people, and learning about their thoughts and motivations. Being able to then get to the source of the 'why' is equally fascinating especially when we can synthesize that into a product that people find valuable.
NCLEX®is a registered trademark of the National Council of State Boards of Nursing, Inc. Test names are the property of the respective trademark holders, none of whom endorse or are affiliated with Kaplan.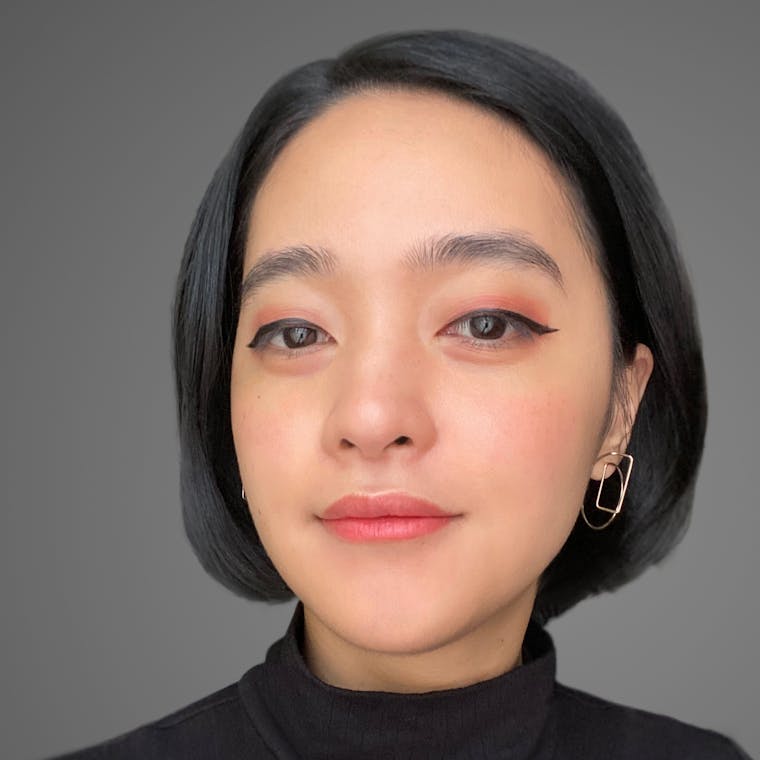 Kriztille is a UX designer who likes to figure out how to make things work better. She has a background in customer service and digital marketing, so she values the importance of developing deep empathy for the people she's designing for, and developing solutions that fit their needs.