Virtual Simulation Success Stories: An interview with Jenna Reyes MSN/Ed, RN, PHN, CHSE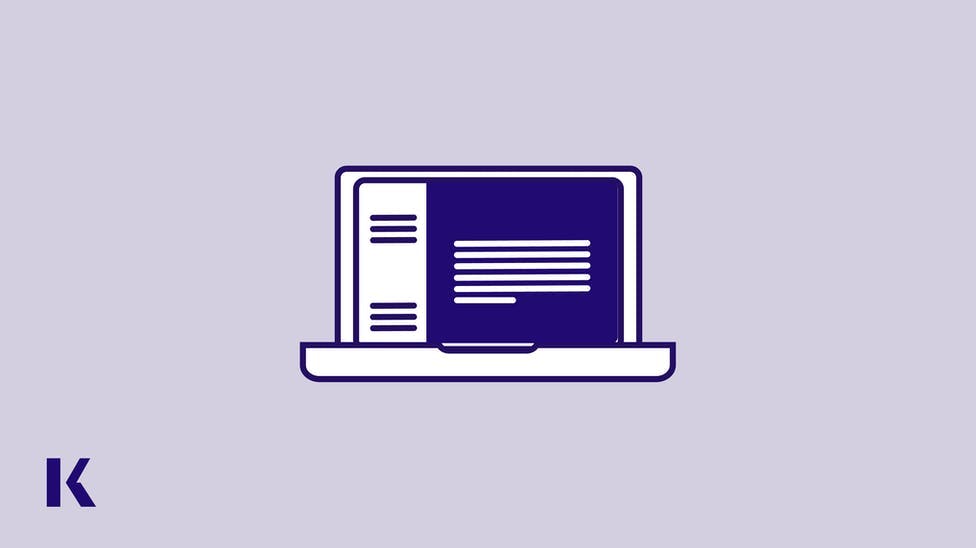 While the COVID-19 pandemic was the catalyst for many institutions to introduce virtual simulation (VS) into their undergraduate nursing curricula, educators are discovering that there are many uses and benefits to VS beyond clinical replacement. Recently we caught up with Jenna Reyes MSN/Ed, RN, PHN, CHSE, Assistant Professor/ Simulation Coordinator/ Lead Faculty i-Human Virtual Learning Experience, Azusa Pacific University, to learn more about her experience with VS and i-Human Patients by Kaplan.
Please introduce yourself and share a bit more about your current role.
As a new mother, I was struggling to find a career path that fit my unique strengths. I was inspired to look into nursing after having an excellent nurse while giving birth to my daughter. The nurse made an impact on me because of the excellent advocacy and empathy that he showed me while I was in labor. 
Once I chose nursing as my career, there was no looking back. I attend Cal State Long Beach as a non-traditional undergrad in the nursing program. I graduated in 2004 and immediately went to work in a medical surgical/ orthopedic unit. Shortly after I transferred into the critical care unit. After working in critical care, I realized that nursing education was my true calling so I pursued a Master's degree in Nursing Education. 
After working with Kaplan Test Prep and at several different regional schools, I really developed an affinity for working with students who needed assistance in developing clinical reasoning and test taking skills. When I was first introduced to virtual simulation in nursing it felt like a perfect fit for my unique interests and talents. Experiential learning is one key method for improving the learning process for all students―no matter what their learning style or level is. Since then I have pursued a doctoral degree in nursing education, with a strong desire to contribute to the improvement of nursing education to close the theory practice gap. 
VIRTUAL SIMULATION AND YOUR INSTITUTION
When did you start incorporating virtual simulation (VS) into your undergrad nursing curricula and what were your initial impressions? 
Azusa Pacific University School of Nursing leadership had discussions around moving towards some form of virtual simulation during the long term planning meetings and discussions. With that in mind, the Covid-19 pandemic and the associated changes in clinical experiences became a catalyst for the school to move quickly to virtual simulation as an adjunct to the experiential learning experiences that we offer the nursing students. 
Initially there was a scramble to identify all of the potential programs. After completing research and evaluations within the simulation work group at the School of Nursing, we settled on two modalities. I was initially tasked with part of setting up the process and i-Human Patients by Kaplan was a natural fit for me given my previous teaching experiences. 
The VS process was in the long-term strategic plan, the COVID-19 pandemic merely accelerated the transition process.
Please share how VS helped you manage the COVID-19 crisis at your institution. 
Initially VS offered a replacement to missed clinical times due to the crises, but after the first few months, it became clear that VS is an excellent learning format that works as a long-term solution
What was the biggest challenge of incorporating VS at your institution and how did you overcome it?
We initially implemented the VS process as an answer to the ever changing clinical access our students had. The learners were stressed and initially felt that VS was a replacement for clinical time, and they felt it would not be as beneficial of a learning environment. It really took some time to help the faculty and learners understand that while we were currently using simulation as a part of the plan for clinical replacement, VS also has unique and beneficial learning opportunities for the student. We were able to see some anecdotal evidence that the students who participated in VS had improved test scores. 
THE IMPACT OF VIRTUAL SIMULATION ON STUDENT LEARNING AND RETENTION
What is the aspect of VS that has the greatest impact on student learning and retention?
The ability of students to experience the cases independently, on their own time, with in-depth thought to the clinical decision making has been impactful. The students can go back and review their case with expert feedback and resources listed right there for the students. 
How can VS help students learn to "think like a nurse?"
Virtual simulation is a modality that gives the learner the opportunity to explore their own thought processes. One of the challenges in hands-on simulation is that students are in groups, so the educator is not sure if each student is actively engaging in the thought processes as the simulation is taking place. The students' requirement to go through the case independently helps the student to consider the options independently. There are benefits to all forms of simulation, this is just one main benefit of the VS modality.
In what ways does VS help students build clinical judgment skills? 
Clinical judgement skills are built when the learner is required to independently identify the best course of action. Students are forced to consider options and choose the best course of action. The expert feedback through i-Human Patients regarding their clinical choices―which is almost immediately backed by the appropriate references to the literature―is also helpful.
i-HUMAN PATIENTS BY KAPLAN
Why did you/your institution decide to partner with i-Human Patients by Kaplan as your virtual simulation provider? 
Of the options that we researched, i-Human Patients by Kaplan had a very comprehensive patient list, including the nursing specialties (Pediatrics, Women's Health, Mental Health, Community). Our school is also already using Kaplan as a test prep program and the leadership felt that the alignment with i-Human cases, Kaplan resources, and the curriculum was most  beneficial to align with the current curriculum. 
In your opinion, what are the best aspects of i-Human Patients by Kaplan?
The students ability to truly engage their own thought process and are required to engage their thought process. The links to expert feedback immediately and the comprehensive amount of the expert feedback are also beneficial.
VS SUCCESS STORIES
Can you share an example of how VS helped a student increase their confidence and/or success on their exams?
We had an entire group of students that had an average of 10% increase on the M/S exam following the use of the i-Human Patients VS process that we implemented. We coupled the i-Human Patients program with skilled debriefing and nursing documentation and aligned the cases specifically to exam questions.
How do virtual patient encounters can effectively prepare students for real-world scenarios?
As with all simulation, with virtual simulation we can control types and number of patients and we can really explore the learners' thought process. Giving students access to the not often seen cases with in-depth discussion and exploration best practices also prepares students for real-world scenarios.
VIRTUAL SIMULATION BEYOND COVID-19
Beyond simply being a replacement for in-person clinicals/simulation labs, what is the most important way that virtual simulation can benefit your students?
VS is integral to a comprehensive learning process, and a comprehensive experiential learning experience is optimal for students to enter the workforce with strong clinical reasoning skills. 
How can educators increase student engagement using virtual simulation in the long-term?
Debriefing and exploring the process is essential to any success in any simulation. The engagement of debriefing following simulation best practices strengthens the learning process. 
What do you think the future of nursing education will look like 5 years from now?
I hope for more in-depth and continued use of VS. I am currently conducting research to the use of best practices for implementing VS.
ADVICE
Can you share any tips for getting students excited about using virtual simulation? 
The most important piece of advice I can share is that, like with any change and anything new, having strong leadership that is able to develop buy into the process is the key to any success. Any stumbling blocks or challenges can be overcome if you can demonstrate to and speak to the value of VS in nursing education.
NCLEX® is a registered trademark of the National Council of State Boards of Nursing, Inc. Test names are the property of the respective trademark holders, none of whom endorse or are affiliated with Kaplan.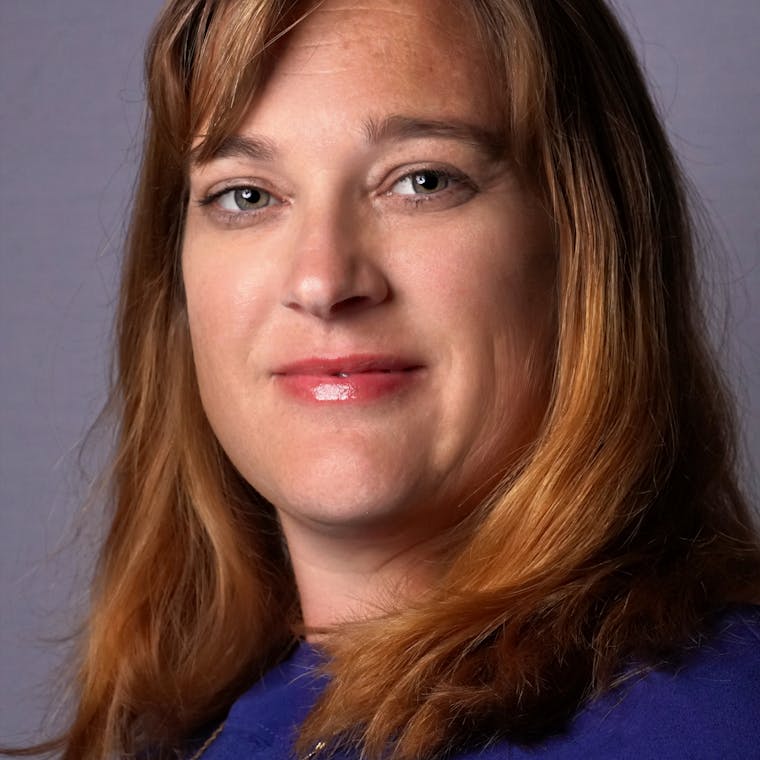 Ms. Reyes is passionate about the art and science of nursing, and has spent the majority of her career in developing best practices for educating nurses. Ms. Reyes' nursing practice includes medical/surgical/orthopedic, critical care, emergency, and nursing education. She is currently is serving as Associate Professor and Coordinator of Simulation at Azusa Pacific University School of Nursing while completing the dissertation phase in Instructional Leadership and Nursing Education at the University of Alabama.
See more posts by Jenna Reyes MSN/Ed, RN, PHN, CHSE , Assistant Professor/ Simulation Coordinator, School of Nursing, Azusa Pacific University