Save $300 on Tutoring, Live Online PLUS, and Self-Paced PLUS
Save $250 on Live Online and Self-Paced
---
*Offer: $300 off applies to DAT® Private Tutoring, Live Online PLUS, and Self-Paced PLUS . $250 off applies to Live Online and Self-Paced. All offers are for new enrollments only from May 23, 2019 through May 30, 2019 midnight PT. Cannot be combined with any other promotion or offer.
DAT® Review Books + Digital Resources
Kaplan's comprehensive test prep books are a great starting point and study resource while you're preparing for the DAT.
Test taking strategies, practice and review.
In addition to full-length practice tests, our test prep books include content review for each section of the DAT and offer our essential test-taking strategies and tips.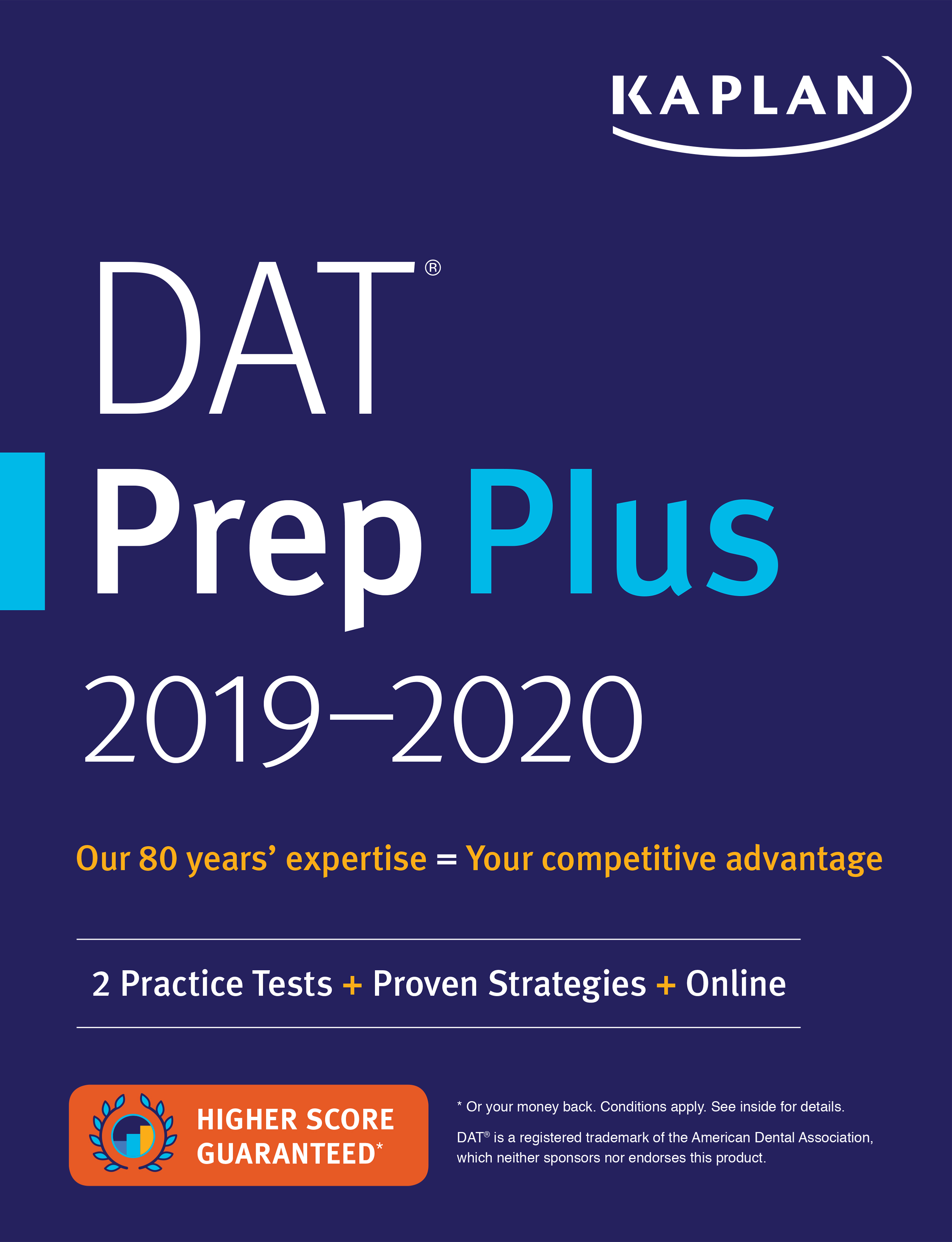 DAT Prep Plus 2019-2020
By Kaplan Test Prep
DAT Prep Plus 2019-2020 offers two online practice tests, proven strategies, and expert guidance so you can score higher. Comprehensive review, study sheets, and test blueprint will help you face the DAT with confidence.
Buy on Amazon