Complete Bar Review
NO ONE ELSE
DOES BAR REVIEW LIKE THIS
Kaplan Complete Bar Review is not like the rest. You get the flexibility of live online and on-demand options, combined with thousands of bar exam questions and unlimited essay grading. Just a few reasons why our soon-to-be lawyers are more likely to recommend their course than either BarBri or Themis bar review students.*
Limited Time Only
UP TO $700 OFF +
FREE MBE FLASHCARDS
Add MBE Flashcards & Complete Bar Review to your cart.

Use Promo Code FREEMBEFLASHCARD
WE HAVE WHAT YOU NEED
TO PREP FOR THE BAR EXAM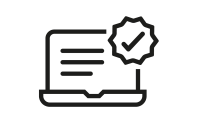 Proven Bar Prep
Every year, we help thousands of professionals pass the bar exam. We've got an impressive track record as industry-leaders in bar prep.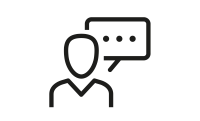 Lawyers at the Ready
All of our bar review courses are led by lawyers. And they're available to you 24/7 to help you prepare for the bar exam.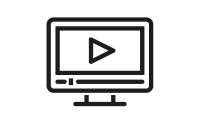 Live Online or On Demand
We are the only major bar review to offer on demand and live online classes for bar exam prep. However you prefer to learn, our expert attorneys will provide you with the ideal amount of structure and guidance.
GET IT ALL WITH LIVE ONLINE
AND ON DEMAND
Of all the major review providers, Kaplan is the only one to offer live online classes, on-demand lectures, and self-paced study tools all together. Want to go at your own pace today? Dive into our on-demand library. Need a teacher for more difficult content tomorrow? Our live online classes are waiting. With prep books, live forums, and office hours with instructors too, Complete Bar Review has everything covered.
4,000+ EXAM-LIKE MBE™ QUESTIONS
The bar's MBE section can be up to 50% of your score, which makes exam-like practice questions essential for a strong performance. Compared to other bar reviews' student ratings, Kaplan students were more likely to rate our bar exam practice questions as "very exam-like."
UNLIMITED ESSAY GRADING
Feedback from certified bar graders can be the difference between good essays and great essays on exam day. Practice with our bank of past bar exam essays, and they'll be graded by real lawyers. Submit as many as you like—you'll receive detailed comments and suggestions for each one.
Attend live, expert-led classes online.
Or stream on-demand lectures to keep your review going on your own time—day or night.


You'll Also Get:
Unlimited essay grading
Previously released MBE™ questions
Over 4,000 MBE™-style multiple-choice questions 
Weekly live online Homeroom
Personalized study plan
4 practice exams
Access to 'Ask an Expert,' with 24/7 question answering 
Bar review course textbooks for all subjects
Money-back guarantee
Lock in today's price with a $20 registration fee
* These are the findings of a quantitative survey conducted by Kaplan between January 7, 2022, and February 2, 2022. For this survey, a sample of 387 graduates of ABA-accredited law schools who had taken the bar exam for the first time in July 2021 and who had used a bar review prep course to prepare were surveyed online. Of those surveyed, 170 respondents had used Kaplan to prepare for the bar exam, 122 respondents had used BarBri, and 87 respondents had used Themis.