Kaplan Bar Review
FOR LAWYERS, BY LAWYERS
LIMITED TIME ONLY
SAVE UP TO $600 NOW
Buy now to get up to $600 off exam like bar review. Hurry, this offer won't last.
WE HAVE WHAT YOU NEED
TO PREP FOR THE BAR EXAM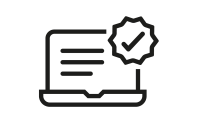 Proven Bar Prep
Every year, we help thousands of professionals pass the bar exam. We've got an impressive track record as industry-leaders in bar prep.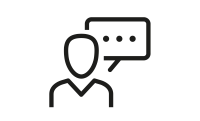 Lawyers at the Ready
All of our bar review courses are led by lawyers. And they're available to you 24/7 to help you prepare for the bar exam.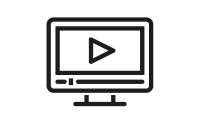 Live Online or On Demand
We are the only major bar review to offer on demand and live online classes for bar exam prep. However you prefer to learn, our expert attorneys will provide you with the ideal amount of structure and guidance.
Pass the First Time
First-time Kaplan bar prep students who do 75% of the assigned practice have a pass rate of 91% on the Uniform Bar Exam (UBE).
Built on Proven Learning Science
Our bar courses are based on years of analysis and experimentation. Kaplan's instructional design team creates bar exam prep solutions based on empirical evidence, using external research and internal learning data. In plain English: when you take our bar courses, you'll be on the fast track to real results.
We Know How to Do Online Learning
With years of experience, Kaplan has mastered the art of teaching in the digital age. We offer the best choice in bar review—for every learning style. We are the only major bar prep with access to live online classes, on-demand lectures, and self-paced study resources. Plus, all of our instructors are lawyers themselves. They've been where you are, and they stop at nothing to ensure your success.
Complete Bar Review
Kaplan Complete Bar Review is different from the rest. You get live instruction, on-demand video lectures, self-paced prep tools, thousands of bar exam questions, and unlimited essay grading—all in one package. However you study best, our Complete Bar Review course has you covered.
Frequently Asked Questions
How do you study for the bar exam?
Every student is different, but when studying for the bar exam, we recommend taking a complete bar review course and closely following your study plan. Most people spend 10–12 weeks studying for the bar, and treat bar prep as a full-time job. This means putting in about 40 hours per week of focused study time. Your prep should include a mix of learning the relevant material, practicing with multiple-choice and essay questions, and reinforcing the content you've already learned.
How long should you prep for the bar?
We recommend approximately 10–12 weeks of preparing for the bar exam. We've found that spending less than 9 weeks on bar prep can impact test readiness. On the other end, extending prep for too long can lead to burnout and negatively affect your retention of the content. However, if you know that you'll need a flexible schedule or more time to study, you should get started early. If you use Kaplan as your bar review course, you'll have full access to your course 90 days prior to your exam. If you think you'll need extra time, be sure to start early.
Is it hard to pass the bar exam?
The bar exam is a difficult exam. You are required to memorize and retain a very large amount of material for test day. The exam also requires endurance, as it takes at least 2 full days to complete. The MCQs can be challenging, and the written portion requires organization and excellent time-management skills. In most states, between 60–80% of first-time takers pass the bar exam. Applicants who put in the time and complete the work assigned in their bar exam review courses are much more likely to pass the exam.
Can you self-study for the bar exam?
You can, but we don't recommend it—and not just because we're a bar prep provider. Even with a course, bar prep is a time-consuming and stressful undertaking. A commercial bar prep program will identify all testable material, distill that material for you, and provide the information you need to know for test day. Self-study will also make it more difficult to complete the necessary practice for a successful test day.
What kind of questions are on the bar exam?
The makeup of the bar exam varies by state, but in all states, the exam consists of both a multiple-choice component and a written component. The written component is made up of essay questions, and in most states, also includes one or more performance tests. Additionally, all jurisdictions (except for Louisiana) administer the Multistate Bar Exam (MBE®). The MBE® is comprised of 200 multiple-choice questions.