California Bar Review Course
Complete Bar Review
Pass the bar—guaranteed or your money back.†
LIMITED TIME ONLY
SAVE UP TO $600 NOW
Buy now to get up to $600 off exam like bar review. Hurry, this offer won't last.
Looking for a different state?
Attend live, expert-led classes online.
Or stream on-demand lectures to keep your review going on your own time—day or night.


You'll Also Get:
Unlimited essay grading
Previously released MBE™ questions
Over 4,000 MBE™-style multiple-choice questions 
Weekly live online Homeroom
Personalized study plan
4 practice exams
Access to 'Ask an Expert,' with 24/7 question answering 
Bar review course textbooks for all subjects
Money-back guarantee
WE HAVE WHAT YOU NEED
TO PREP FOR THE BAR EXAM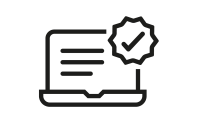 Proven Bar Prep
Every year, we help thousands of professionals pass the bar exam. We've got an impressive track record as industry-leaders in bar prep.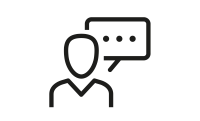 Lawyers at the Ready
All of our bar review courses are led by lawyers. And they're available to you 24/7 to help you prepare for the bar exam.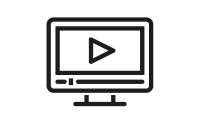 Live Online or On Demand
We are the only major bar review to offer on demand and live online classes for bar exam prep. However you prefer to learn, our expert attorneys will provide you with the ideal amount of structure and guidance.
California Bar Exam Information
The California Bar Exam is a two-day exam. It takes place on the last Tuesday and Wednesday of February and July. The California Essays and Performance Test take place on Tuesday and the MBE®(Multistate Bar Exam) takes place on Wednesday. Note that California has transitioned to a two-day exam with the July 2017 administration.
California State Bar
180 Howard St.
San Francisco, CA 94105
415-538-2000
The California Bar Exam is a two-day exam.
Day 1: Three Essays covering California-specific and Multistate law; PM: Two Essays covering California-specific and Multistate law and one California Performance Test (CPT).
Day 2: 200-question, multiple-choice Multistate Bar Exam (MBE®).
Business Associations (Agency, Parternship, Sole Proprietorships, Corporations, Limited Liability Companies, Joint Ventures); Civil Procedure (Federal and California); Community Property; Constitutional Law; Contracts; Criminal Law and Procedure; Evidence (Federal and California); Professional Responsibility (California Rules of Professional Conduct; California Business and Professions Code; ABA Model Rules of Professional Conduct and ABA Model Code of Professional Responsibility; relevant state and federal case law); Real Property; Remedies; Torts; Trusts; Wills and Succession.
The California Bar Exam will be administered on:
The California Bar Exam will require a minimum scaled score of 1,390 points out of 2,000 points to pass. The MBE®is weighted at 50% of the score, the Essays are weighted at 35%, and the CPT is weighted at 15%.
A minimum passing scaled score is 86 or higher.
MPRE® Policy: Applicants may take the exam any time after completing their first year of law school.
Applicants who are already licensed to practice law in another state or jurisdiction must register as an attorney applicant, complete a positive moral character determination, and pass the Multistate Professional Responsibility Examination as well as the California Bar Examination. If an applicant has an active license and has been certified as in good standing for at least four years before he or she takes the California Bar Exam, he or she may take the one-day Attorneys' Examination - this consists of only Day 1, the written exam. Attorneys with less than four years of active status, or who are inactive or not in good standing, must take the full two-day California Bar Exam, which includes the Multistate Bar Examination.
Bar Review Convenience Package
Get the full review course, plus a lot extra—at no additional cost. You'll get access to our bar-raising set of MBE flashcards, a second course within five years, and more. Sounds great, right? To make it even better, learn how your law firm can cover the cost.
$3,999
The best guarantee is one you won't need. But you get it anyway.