Delaware Bar Review Course
Complete Bar Review
Pass the bar—guaranteed or your money back.†
LIMITED TIME ONLY
SAVE UP TO $600 NOW
Buy now to get up to $600 off exam like bar review. Hurry, this offer won't last.
Looking for a different state?
Attend live, expert-led classes online.
Or stream on-demand lectures to keep your review going on your own time—day or night.


You'll Also Get:
Unlimited essay grading
Previously released MBE™ questions
Over 4,000 MBE™-style multiple-choice questions 
Weekly live online Homeroom
Personalized study plan
4 practice exams
Access to 'Ask an Expert,' with 24/7 question answering 
Bar review course textbooks for all subjects
Money-back guarantee
WE HAVE WHAT YOU NEED
TO PREP FOR THE BAR EXAM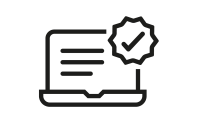 Proven Bar Prep
Every year, we help thousands of professionals pass the bar exam. We've got an impressive track record as industry-leaders in bar prep.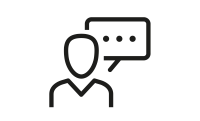 Lawyers at the Ready
All of our bar review courses are led by lawyers. And they're available to you 24/7 to help you prepare for the bar exam.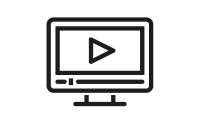 Live Online or On Demand
We are the only major bar review to offer on demand and live online classes for bar exam prep. However you prefer to learn, our expert attorneys will provide you with the ideal amount of structure and guidance.
Delaware Bar Exam Information
About the Bar exam in Delaware
The Delaware Bar Exam is a two and a half day exam. It takes place on the last Monday, Tuesday, and Wednesday of July. Monday is a full day consisting of eight Delaware essays. Tuesday is a half day consisting of the MPT®. Wednesday is a full day consisting of the MBE®.
Contact Information for the Board of Bar Examiners of the Supreme Court of Delaware
Board of Bar Examiners of the Supreme Court of Delaware
The Renaissance Centre
405 North King Street, Suite 420
Wilmington, DE 19801
P: (302) 651-3940
F: (302) 651-3939
The Delaware Bar Exam is a two and a half day exam.
Day 1: Full day consisting of eight Delaware Essays.
Day 2: Half-day consisting of two MPT®s.
Day 3: 200 multiple-choice questions-Multistate Bar Exam (MBE®).
Subjects Tested on the Bar exam in Delaware
Agency, Constitutional Law, Contracts, Corporations, Criminal Law and Procedure (including the Delaware Criminal Code), Equity, Evidence, Partnerships, Procedure (all DE courts, civil, criminal, chancery, family, federal), Real Property, Torts, Trusts, Uniform Commercial Code, Wills
The Delaware Bar exam will be administered on July 25-26, 2023.
Delaware Bar exam grading
The Delaware Bar Exam will require a minimum scaled score of 145 or higher to pass. The MBE®is weighted at 40% of the score, the Essays are weighted at 40% of the score, and the MPT®s are weighted at 20%.
A minimum passing scaled score is 85 or higher.
MPRE® Policy: the acceptable MPRE® score must be earned within four years prior to or one year after passing the Delaware Bar Examination.
Reciprocity on the Bar exam in Delaware
Delaware does not have reciprocity with any other jurisdiction.
Other Requirements for the Bar in Delaware
An applicant for admission in Delaware must also meet the preceptor and clerkship requirement. The clerkship requirement consists of a five-month clerkship program aggregating twenty-one full-time (40-hour) work weeks, which must be completed in Delaware, under the supervision of a Delaware attorney. In addition, the applicant must complete a checklist of clerkship items. The Clerkship Checklist can be found on the Board's website. If the clerkship is not completed and the applicant admitted to the bar before December 31st of the year following the year in which the applicant passed the Delaware Bar Exam, the exam must be retaken. All applicants must also complete a two-day pre-admission conference. See the Delaware Bar Admissions website for details and other requirements.
Bar Review Convenience Package
Get the full review course, plus a lot extra—at no additional cost. You'll get access to our bar-raising set of MBE flashcards, a second course within five years, and more. Sounds great, right? To make it even better, learn how your law firm can cover the cost.
$3,999
How are the Delaware Bar exam and admissions process changing in 2024?
The Bar exam will be offered to law students in Delaware twice annually as of 2024, with administrations in February and July. Changes to the Bar exam itself will include a passing score of 143 and a reduction to four essays.
Why is the Bar exam and admissions process changing in Delaware?
The series of reforms stem from the Delaware Board of Bar Examiners' recommendations after a two-year review process. The Bar exam changes in Delaware aim to accelerate diversity amongst attorneys in the state, and attract more top legal talent altogether by modernizing the exam and admissions process.
What are all the changes to the Delaware Bar exam and admissions process in 2024?
As mentioned above, the most noteworthy changes to the Delaware Bar exam are a lowered passing score, fewer essays, and an additional test date. However, other notable Bar exam changes include decreases to application fees, clerkship requirements, and checklist activity requirements.
Changes to the Bar exam and admissions process in Delaware
| | Current | As of 2024 |
| --- | --- | --- |
| Annual exam Administrations | 1 (July) | 2 (February and July) |
| Essays on the exam | 8 | 4 |
| Exam passing score | 145 | 143 |
| Application fee for law school graduates | $1,600 | $1,000 |
| Application fee for attorneys admitted elsewhere | $1,400 | $900 |
| Clerkship requirement | 21 weeks | 12 weeks |
| Checklist activity requirement | 25 items | 18 out of 30 potential items |
The best guarantee is one you won't need. But you get it anyway.