Active Learning in the Virtual and/or Traditional Classroom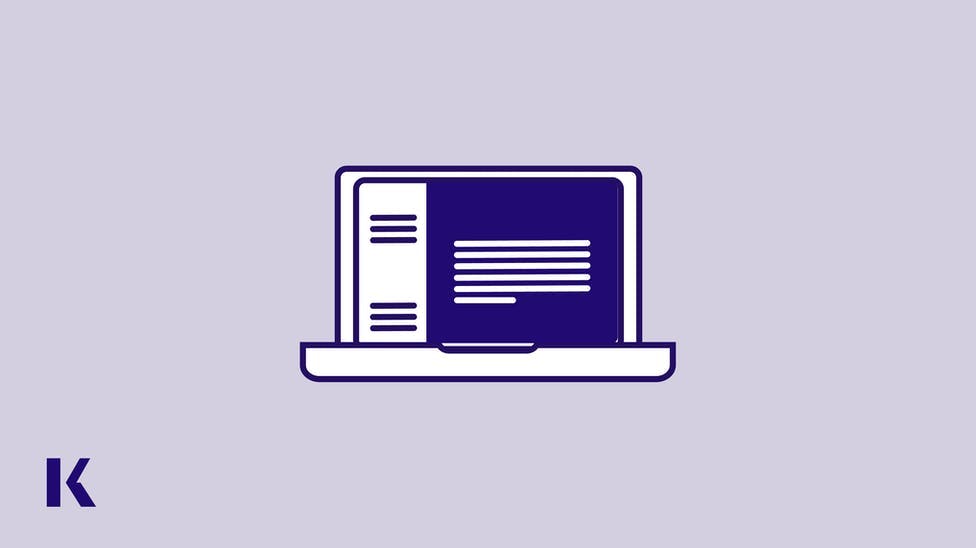 With the introduction of the National Council State Board of Nursing's (NCSBN) Clinical Judgment Measurement Model (CJMM) and the studies that prompted its creation, teaching critical-thinking has never been such a hot topic. Studies leading up to the model's development identified that some new graduates may not be well equipped with the critical thinking skills necessary to be a novice nurse. Research also identified that 50% of hospital errors were by novice nurses, and that furthermore, 65% of those errors were due to poor critical thinking or clinical judgment (NSCBN, 2019). In a study prior to this by Fero et. al (2009) it was determined that 25% of new graduate nurses were not equipped with the skills to recognize labs, assessments, vital signs, etc., that needed immediate attention. Not being able to recognize such cues in patient care can lead to failure to rescue—a common cause of patient harm in the medical setting. Having said this, we must do better as educators to prepare our students for practice.
Merging Clinical With The Classroom, And Vice Versa
Patricia Benner, highly renowned nurse educator and theorist who developed the Novice to Nurse theoretical model, and others involved in the Carnegie Foundation for The Advancement of Teaching, suggest that one way to promote critical thinking is to merge clinical with the classroom and vice versa (Benner,2010). To me, this implies that one must bring active learning into the classroom. Thankfully, there are many innovative and interactive ways to bring clinical into the classroom. Because of the pandemic, closing clinical sites to students, and having to pivot to virtual learning, educators have had to get really creative to bring clinical into the classroom. In this article, I will discuss ways to bring active learning in the virtual and traditional classrooms.
One concern that educators often verbalize when trying to do active learning exercises in class is that students do not always do the pre-assignments. That in turn, makes it difficult to participate in some in-class activities. Chan, et. al, (2021) suggest that the earlier students are introduced to interactive learning in the classroom, the more easily they adapt and embrace the methods.  When I was researching how to engage students in active learning, everything that I read stated that in order for students to participate in active learning strategies, faculty has to make it "worth their while." In other words, students have to find some worth and value in the assignments. This does not necessarily have to be a grade. If students feel that they are learning from the activity, they are more likely to buy into it and do the pre-assigned learning exercises that will help them participate in class (Bensinger, 2021).
Practical Active Learning Strategies 
Many active learning strategies have been developed and continue to evolve as the learning landscape changes.  Popular are flipped classrooms, unfolding case studies, collaborative quizzes, and virtual simulation. Some incredible strategies that were new to me as presented by Fiona Hunt (2021) include literature circles, jigsaw reading, and pass the paper debates.  I think that the easiest to convert to an online learning setting are collaborative quizzes, flipped classrooms, literature circles, gaming, and unfolding case studies. I will focus on these.
Collaborative Quizzes: Have students take an individual quiz and turn it in either during or prior to class at home.  When the class meets online, divide the students into teams and send them into breakout rooms.  Have each team take the quiz together, allowing for discussion and collaboration and turn in the quiz.  Come back into the main room and discuss the answers.  If an individual student's grade is highest on the individual test, they receive that score.  If the score is highest on the group work, they receive an average of their individual score and the group score. 
Flipped Classrooms:  If you are not comfortable with doing an entire four-hour class as a flipped class, just start with a few minutes.  You can assign students to watch a lecture you have recorded, but how about giving the students a topic and telling them to research and be prepared to present?  In today's Google world, this is what students are used to doing. Tell them that they have to provide reputable resources for their topic.  Assign students to work alone and/or in groups.  Tell everyone that they must be prepared to present their information in a creative, organized manner.  
Don't have time for everyone to present?  Draw names out of a hat.  Discuss the topic in class during/after they present.  Students can discuss the references for the topic to determine if they are reputable or not.  Faculty also has input on whether information is reputable and valid.  This is evidence based practice at its best!
Literature Circles:  This activity really promotes pre-class preparation.  Each student on the team is assigned a specific role, and they have to pull their weight with the assignment or the group will not have all of the information needed for class discussion. A week before class, assign a specific reading and roles for the students on each team.  Roles consist of:
Discussion Leader—develops 1-3 questions about the assignment
Passage Master—chooses a really interesting paragraph that captures the essence of the assignment or something that stood out to them.  They read it to the group for discussion.
Devil's Advocate—introduces an opposing opinion of the assignment
Illustrator—this team member draws a visual representation of the assignment (could be a mind map, picture—whatever they can imagine that illustrates the point of the assignment)
Connector—this person helps pull the concepts all together by coming up with real life scenarios that illustrate the assignment
Recorder—this person takes notes regarding main points, keeps up with the main work that the group is doing while also contributing to the conversations.  (Hunt, 2021)
Students do assigned readings before class, come to class and work in breakout rooms within their assigned roles.  Give them time to work and then come back and have a discussion about what they learned during the process.  Students can also post to Discussion Boards for discussion if you cannot do this synchronously.  
Gaming: Students LOVE competition.  One way I used to do my lectures was through a Jeopardy Game.  There are free templates for PowerPoint Jeopardy as well as multiple other games.  Pose questions that are more than definition.  You can use the categories, i.e. $100, $200, $300 up to $500, to align with Bloom's levels from Knowledge to Analysis.  After students answer a question, follow up with slides that explain or add to the discussion of the topic at hand. One site that shows several templates is here.  Faculty can also search online for Zoom templates.
Unfolding Case Studies: What better way to bring clinical into the classroom than with unfolding case studies?  At the 2015 Elsevier Faculty Development Conference, I heard Linda Caputti discussing how she successfully improved NCLEX pass rates by using unfolding case studies.  She stated that she would create a case study, have the students name the patient and they would continue the case throughout the entire semester (Caputti, 2015).  The traditional way to do this, of course, is to have faculty write their own case studies.  Now that we have the virtual world at our fingertips, another way to do this is by using virtual patients.  
Virtual Simulation: i-Human patients by Kaplan is an excellent resource for faculty and students to practice unfolding case studies. As students work through the i-Human cases, they will be taken through the patient experience in a systematic manner.  First, they will perform a chart review looking for clues to the patient's case (red flags, pertinent positives and pertinent negatives).  What they find in the chart will help guide their history, asking all of the pertinent questions for a comprehensive or focused history. 
Findings from the chart and history guide their physical exam and help them plan and evaluate care of the patient. All along the way, students are given detailed feedback as to the what, when, where, why and how of what they are learning. This teaches them to recognize/analyze cues, formulate and prioritize hypotheses and plan/evaluate care just like the CJMM. Faculty can have students do parts of the case (i.e. the chart review) with review of the expert feedback either before or during class and bring it into class for discussion.  This can be done synchronously or asynchronously.  Bring sections of the case into class and discuss as a group.  Pose questions about what they learned via detailed feedback.  These cases are a great interactive way to engage students in learning, and only limited by your imagination!
Conclusion
As you can see, there are many ways to actively engage students in the virtual and live settings.  Students of today differ in their best learning styles from students in the past.  I hope you have found some value in some of the suggestions brought out in this blog.  I believe that when used, they can help promote positive student outcomes while engaging students in fun and interactive learning strategies.
References
Bensinger, Hallie (2021). Engaging students in study and remediation to promote critical thinking skills [White paper]. Kaplan North America.
Benner, P., Sutphen, M., Leonard, V. & Day, L. (2010). Educating nurses—A call for radical transformation. Jossey Bass. 
Caputti, L. (2015). Lecture. Elsevier Faculty Development Conference, Scottsdale, AZ
Chan, C. W. H., Tang, F. W. K., Chow, K. M., & Wong, C. L. (2021). Enhancing generic capabilities and metacognitive awareness of first-year nursing students using active learning strategy. BMC Nursing, 20(1), 1–8. https://doi.org/10.1186/s12912-021-00601-7
Fero, L. J., Witsberger, C. M., Wesmiller, S. W., Zullo, T. G., & Hoffman, L. A. (2009). Critical thinking ability of new graduate and experienced nurses. Journal of advanced nursing, 65(1), 139–148. https://doi.org/10.1111/j.1365-2648.2008.04834.x
Hunt, F. (2020). Maximizing student engagement with course readings. Magna Online Seminars Supplemental Materials [webinar]. Magna Publications, Inc.
Hunt, F. (2020). Maximizing student engagement with course readings. Magna Online Seminars Transcript [webinar]. Magna Publications, Inc.
National Council State Board of Nursing (2019). The right decisions come from the right questions [video]. Retrieved from https://www.ncsbn.org/14172.htm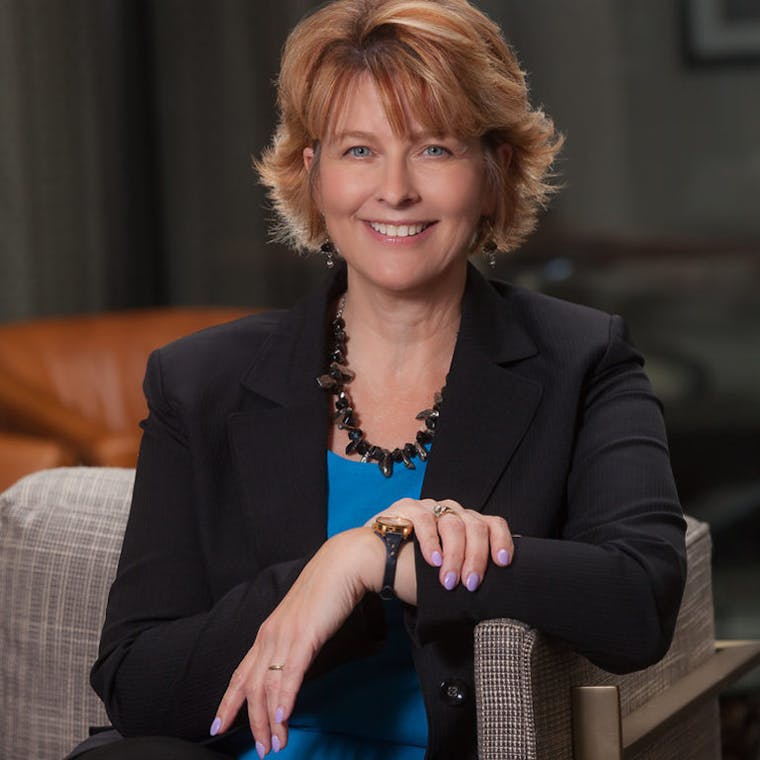 Dr. Bensinger is a Family Nurse Practitioner with over ten years of teaching experience at the undergraduate and graduate level.  She specializes in women's health.  She has served as an Assistant Professor and BSN/MSN Program director.  Her passion is in the area of teaching critical thinking and clinical reasoning.  She joined Kaplan in 2017 and enjoys working with faculty to promote student success.