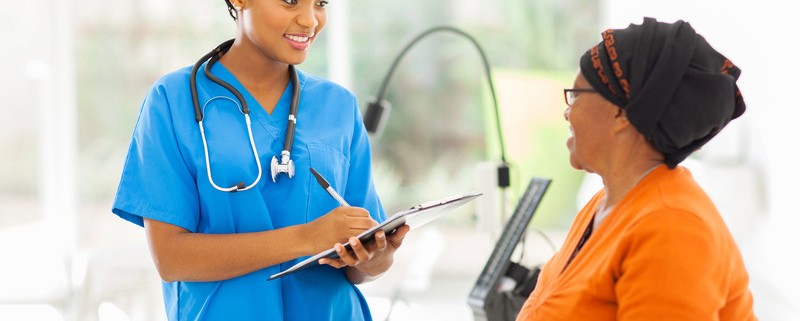 Psychosocial integrity, along with physiological integrity, is a basic health need for all clients. It is the state of dynamic psychological and sociological homeostasis, which may be affected during periods of stress, illness, or crisis. Any threats to a person's emotional, mental, and social well-being can disrupt this homeostasis. Any change in adaptive and coping responses may result in counterproductive ways of thinking, communicating, feeling, and acting. When assisting clients with psychosocial needs, you must be able to anticipate, recognize, and analyze these types of responses.
On the NCLEX-RN® exam, you can expect approximately 9 percent of the questions to relate to Psychosocial Integrity. This category focuses on promoting and supporting the emotional, mental, and social well-being of clients experiencing stressful events, as well as clients with acute or chronic mental illness.
Nursing actions that are covered in this category include:
•Abuse/neglect
•Behavioral interventions
•Chemical and other dependencies
•Coping mechanisms
•Crisis intervention
•Cultural diversity/cultural inf luences on health
•End of life care
•Family dynamics
•Grief and loss
•Mental health concepts
•Religious and spiritual influences on health
•Sensory/perceptual alterations
•Stress management
•Support systems
•Therapeutic communication
•Therapeutic environment
4 Key Principles Tested on the Psychosocial Integrity Section
Psychosocial Integrity Practice Question
Answer
The correct answer is (3). The nurse should not reinforce abusive behavior. Clients need consistent and clearly defined expectations and limits.
You utilize the nursing process (assess, diagnose, plan, implement, and evaluate) to promote a client's psychosocial integrity by conveying understanding, sensitivity, and compassion to a client who is experiencing stress, illness, or crisis. Promoting a client's psychosocial integrity is not just for the mental health client, but for all clients. The nursing process respects the client's autonomy, freedom to make decisions, and involvement in nursing care.
Although you need to identify emotional disorders and behaviors that indicate mental illness, a client does not need to be mentally ill for you to include psychosocial integrity in the care plan. You must possess sound knowledge and focused clinical experiences to be prepared to recognize and effectively intervene with any client whose state of dynamic psychological and sociological homeostasis is being threatened—whether or not the client has a mental illness.
NCLEX Practice Quiz: Psychosocial Integrity