PSAT Tutoring
Save $ 300 , use code: TUTOR300
What's Included
Tutoring packages with maximum flexibility to meet your needs and your schedule.
Our tutors are caring, committed, captivating instructors who work with students to find their best path to success.
2 practice test exams with score analysis to identify areas for improvement and target your prep.
Your tutoring package includes access to a Live Online classroom prep course—a $499 value.
Access on-demand practice questions and quizzes so you'll be confident about each type of question on test day.
Kaplan's acclaimed prep book to supplement your private tutoring.
Personalized Tutoring
More than just a class, Kaplan's PSAT one-on-one tutoring is a customized course, tailored to your needs with a PSAT & SAT master as your personal guide.
You'll work together to prep for the PSAT in the summer or fall. After the PSAT, you can build on your progress and prep with your tutor for the SAT.
Flexible Tutoring Packages
Kaplan offers three private tutoring packages, so you can choose the right group of hours and the right focus for you. Plus, you can use your tutoring hours in person or online. It's personal, and flexible.
Kaplan's tutoring packages give you the most comprehensive set of PSAT prep available, including a plan that's customized just for you with focus on the topics you can most improve on.
Course Materials
Every student learns differently, so we'll give you the full complement of prep materials to help boost your studies. You'll receive a prep book and practice questions and quizzes for your laptop or mobile device.
OUR INSTRUCTORS
We know that amazing teaching is about more than knowing the material. Our tutors are committed, captivating instructors who work with students to find their best path to success.
Get to know some of our instructors.
Only the best
Every one of our teachers scored above the 90th percentile on the PSAT. That makes Kaplan more selective than many top universities.
And every Kaplan tutor is rated on how caring they are with students. It's how we ensure our students aren't just getting an information download—they're making a connection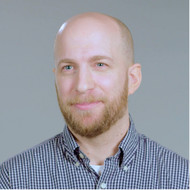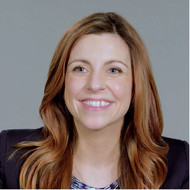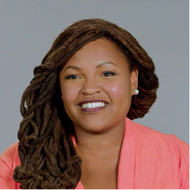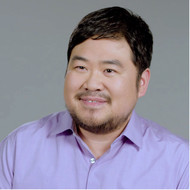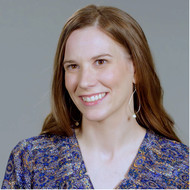 Live Online Tutoring
Our live online option is our most popular and highest-rated tutoring package. It's the best way to maximize both convenience and personalization on your journey to your best score.

Convenient
Meet your tutor from the convenience of your home or school. Set up a time to meet and log in to our virtual classroom suite from wherever you happen to be.

Tech-Ready
Your virtual classroom is equipped with digital notes and an animated whiteboard, so you'll have the full experience of learning face-to-face.

Prep your way
Additional video lessons, question banks, and our full online course allow you to prep whenever it's convenient.
Choose the PSAT Tutoring option that's right for you
Offered both in person and online to meet the demands of your busy schedule.
Enroll now, or call 1-800-KAP-TEST to speak with one of our agents.
Is a convenient location your top priority? You can study online with the best tutor for you—no matter where you live.
Prefer in person learning? Just choose the right number of hours for you. You'll receive one-on-one support, in person at a convenient location.
Showing in person tutoring options near
10 Hours - In Person
Focus on one specific section of the PSAT in personalized sessions
Perfect for students looking for help in particular areas or sections of the test
Ideal for students with fewer than 3 weeks to prepare for the test
Includes a full Live Online classroom course
20 Hours - In Person
Review all PSAT sections and dive deeper into specific areas and strategies
Perfect for students looking for support and strategies across the entire test
Ideal for students with fewer than 6 weeks to prepare for the test
Includes a full Live Online classroom course
10 Hours - Live Online
Focus on one specific section of the PSAT in personalized sessions
Perfect for students looking for help in particular areas or sections of the test
Ideal for students with fewer than 3 weeks or less to prepare for the test
Includes a full Live Online classroom course
20 Hours - Live Online
Review all PSAT sections and dive deeper into specific areas and strategies
Perfect for students looking for support and strategies across the entire test
Ideal for students with fewer than 6 weeks to prepare for the test
Includes a full Live Online classroom course