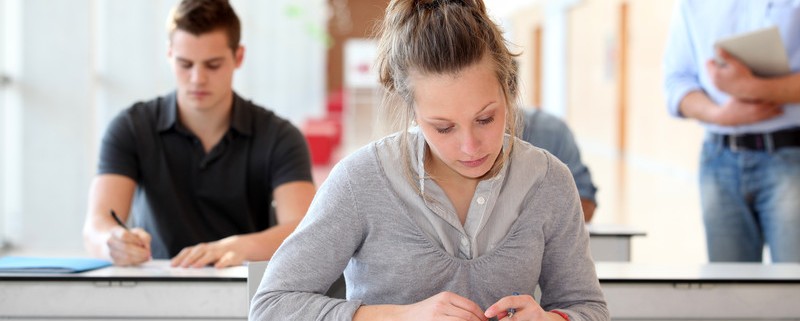 Sign up for the SAT once you're know you're ready to register to take the test. You can register for the SAT online or by mail.
In order to sign up for the SAT online, you:
Have to sign up for a College Board account with your full, legal name and information shown on your photo ID.
Can answer other questions about yourself that might help you find useful information about the colleges you are applying.
Need to upload a photo that meets the College Board requirements. The photo will be part of your Admission Ticket and will be checked against your photo ID on test day to ensure security. The photo requirements are as follows:

You're the only one in the picture.
There's a head-and-shoulders view, with the entire face, both eyes, and hair clearly visible; head coverings worn for religious purposes are allowed.
You're in focus and easy to recognize.
There are no dark spots or shadows.
Black-and-white photos are acceptable.
Keep in mind that when you sign up for the SAT online, you might also need to provide the following information:
If you're using a fee waiver, you need to enter the identification number on your fee waiver card.
If you've been approved by the College Board to test with accommodations, you need to enter the SSD number on your eligibility letter.
If you're home-schooled, you need to enter 970000 when asked for a high school code.
You need to sign up for the SAT by mail if you are:
Requesting testing closer to home.
Requesting Sunday testing for the first time.
Paying by check or money order (payable to "The College Board").
Younger than 13 years old.
Unable to upload a digital photo as part of the online registration process.
Taking the test in Ghana.
Registering through an SAT international representative.
When you fill out the mail-in form, you'll need a College Board code for your high school (or the home-school code, 970000) and your test center. You might also need codes for the colleges you want to send scores to, your intended college major, and your country. You can find the codes on the College Board Website or ask your school counselor for the code list.
Wondering when the SAT is offered? Read more here.