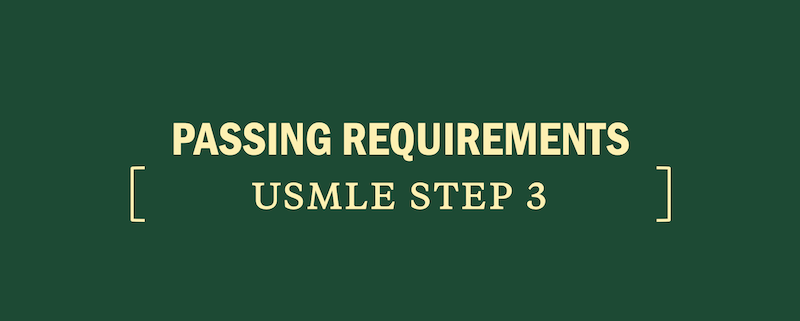 On December 11, 2015 the USMLE committee announced that the recommended USMLE Step 3 minimum passing score will increase from 190 to 196, affecting all examinees whose first day of testing is on or after January 1, 2016.
A change in the USMLE Step 3 passing threshold follows a series of USMLE announcements, dedicated to Step 3, beginning with a restructure of the exam in 2014, followed by the discontinuation of state board sponsorship for Step 3 and, most recently, a decrease in the number of items on the examination.
The decision to increase the Step 3 passing score is related to performance data and recommendations from multiple sources. Unlike USMLE Step 1 and Step 2 CK, where the three-digit score impacts a candidate's competitiveness for acceptance in a residency program, Step 3 is more often treated by Program Directors as a pass/fail examination.
In recent years, there have been ongoing discussions at America Association of Medical Colleges (AAMC) conferences related to making Step 3 pass/fail in the near future.
A Program Director is most interested in the resident passing Step 3 prior to their second year of residency so that they can focus on patient care skills and success in Board Certification. The good-standing status of a residency program is related to the number of graduating residents that become board certified.
There are no incentives for a high Step 3 score while in residency. Non-US medical school graduates may take Step 3 prior to matching in a preliminary or categorical program and have advantages when compared to those applicants who have not taken it.
In speaking with most Program Directors the actual score remains less important. One possible exception is for an applicant with a 2nd attempt, low or mediocre passing performance on Step 2 CK.  In this case, a strong Step 3 score may be redemptive.
Kaplan Medical's approach to test-prep and exam readiness has never focused on what's needed to merely pass any examination. For USMLE Step 3, a 190 or 196 target is well below what we prepare and encourage our students to strive for.