Take 25% off USMLE® prep
How you prep matters. Learn what you need to know with Kaplan, and take 25% off during out biggest sale of the year. Save 25% on Live, In Center, On Demand, Live Online and Qbank Integrated Plan.
USMLE® Step 2 CK Books
Kaplan's comprehensive test prep books are a great starting point and study resource while you're preparing for the USMLE Step 2 CK.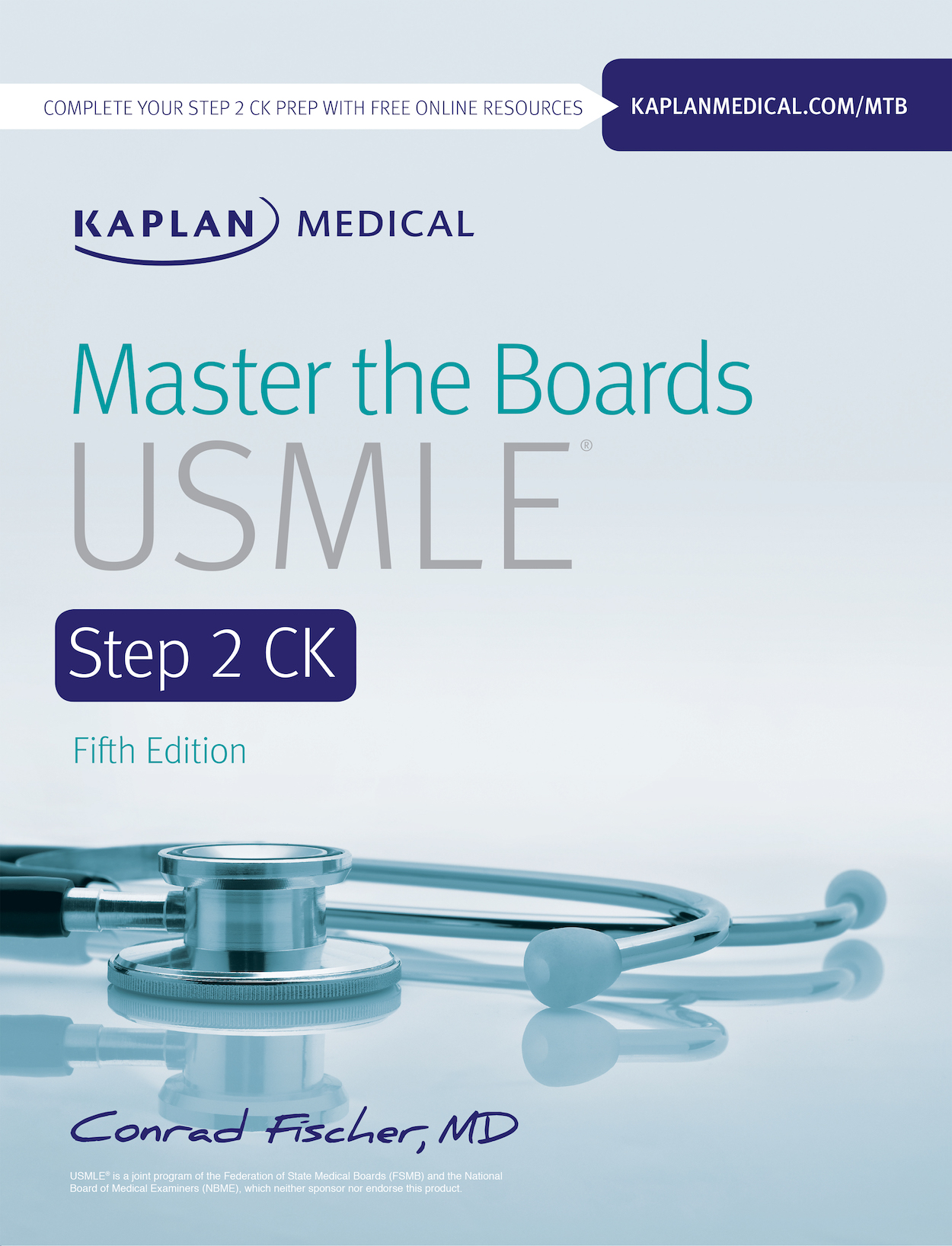 Master the Boards USMLE Step 2 CK
By Kaplan Test Prep
Targeted review from USMLE expert Conrad Fischer, MD,Master the Boards USMLE Step 2 CKdelivers what you need to excel on the exam and match into the residency program you want. Drawing on Dr. Fischer's 20+ years of experience in the USMLE arena,Master the Boards USMLE Step 2 CKis the highest yield full-color review book for the Clinical Knowledge exam. Exam-like focus on best initial test, most accurate test, and most likely diagnosis Hundreds of full-color diagnostic images Step-by-step approach to patient care Flow charts, decision trees, and comparison tables condense broad topics at a glance New patient safety chapter Expert tips for recognizing incorrect answers
Buy on Amazon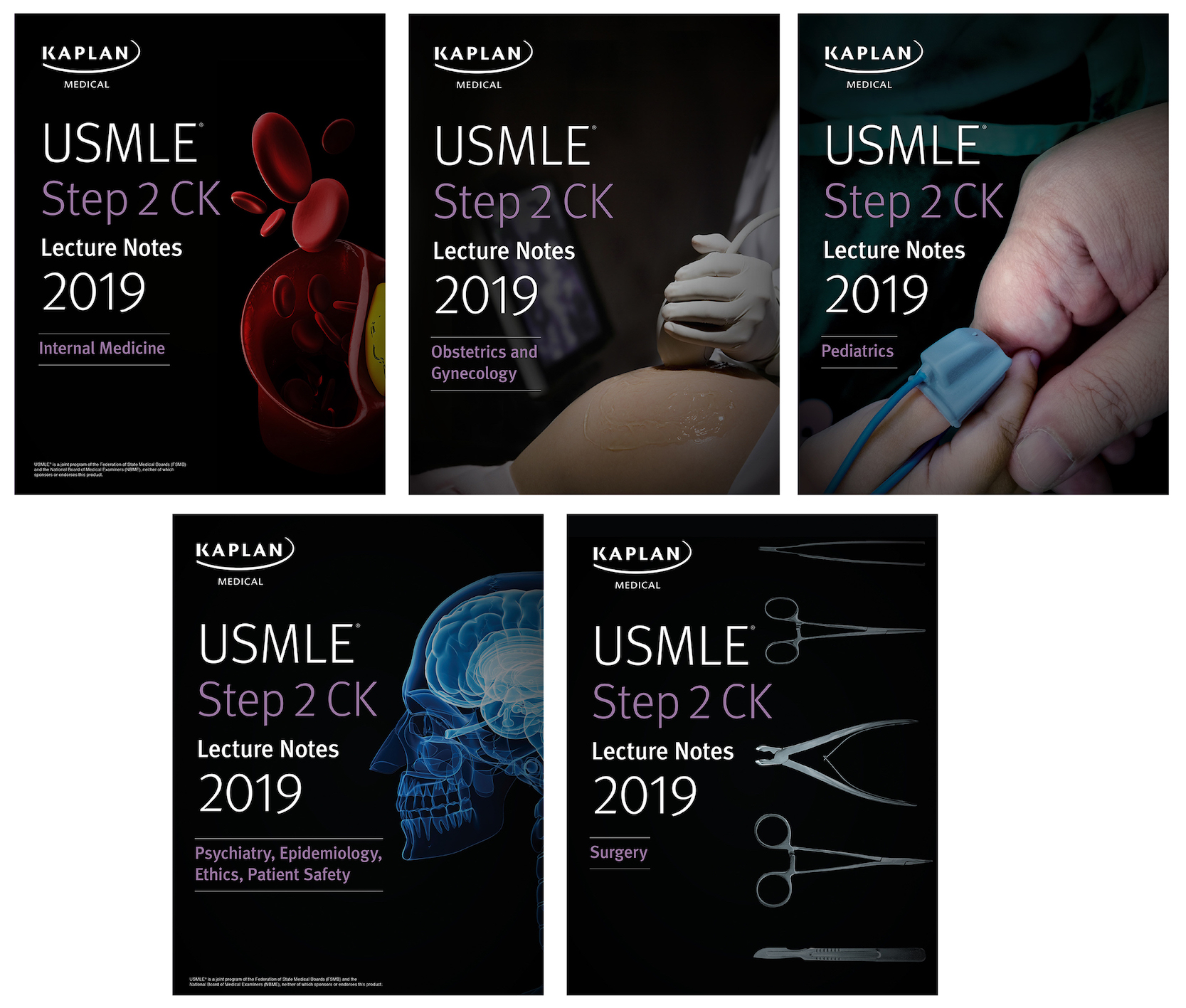 USMLE Step 2 CK Lecture Notes 2019
By Kaplan Test Prep
Kaplan Medical'sUSMLE Step 1 Lecture Notes 2019: 7-Book Set offers in-depth review with a focus on high-yield topics in every discipline—a comprehensive approach that will help you deepen your understanding while focusing your efforts where they'll count the most. Up-To-Date Content Clinical updates included in all 7 volumes to align with recent changes Expanded sections on Epidemiology, Biostatistics, and Ethics to align with new emphasis on the exam Organized in outline format with high-yield summary boxes for efficient study, including significant content reorganization and Recall questions in Physiology New content in Pathology & Anatomy
Buy on Amazon
Eliminate test-day anxiety with over 2000 exam-like questions in Step 2 CK Qbank.
Interact with a teacher in an online classroom, or prep at your own pace.
Attend scheduled live lectures or prep on your own time at our full-service centers.